Mens Road Bike Tops - Road Bike Shop
Shop
>
Men's Apparel Clothing
>
Men's Apparel Road Bike Clothing
>
Men's Apparel Road Bike Tops
Giordana NS-Air 20 Wind Jacket - Men's
Retail Price:
$299.95
Our Price: $157.50
buy now
We'll admit, it took actually putting our hands on Giordana's NS-Air 20 Men's Wind Jacket for us to truly understand exactly what set it apart enough from other wind jackets; but once we did, the difference was almost instantly apparent. Insisting that the NS-Air 20 manages to feel light,...
Giordana NX-G Jersey - Men's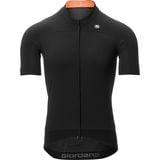 Retail Price:
$299.95
Our Price: $150.00
buy now
With the all-new, top-of-the-line NX-G collection Giordana sought to redefine what a technical, high-performance cycling garment could be. The result is the lightweight, aerodynamic NX-G Men's Jersey, Giordana's best jersey to date. In place of traditional seams, the NX-G is made with Thermal...
Giordana Sahara Jersey - Men's
Retail Price:
$159.95
Our Price: $80.00
buy now
Giordana designed the lightweight Sahara Jersey to keep you as cool as possible during scorching summer climbs. The Sahara is an airy jersey with optimal ventilation; it features highly breathable mesh on the shoulders and sleeves, and weighs-in at a feathery 90g. Giordana uses a woven ceramic...
Giordana Scatto Pro Jersey - Men's
Retail Price:
$159.95
Our Price: $75.00
buy now
Partnering with the often-ironic and always irreverent crew at Colorado-based Endurance Conspiracy, Giordana created the Scatto Pro Jersey as a nod to the brand's less serious take on getting outside. The collaboration celebrates going for a ride just because you can, with the loud graphics and...
Giordana SilverLine Classic Jersey - Short-Sleeve - Men's
Retail Price:
$129.95
Our Price: $65.00
buy now
The SilverLine Classic Men's Jersey shares some of the same DNA as Giordana's top-of-the-line offerings, but it delivers this stylish performance at a price-point that won't break the bank. Like many of Giordana's race-driven jerseys, the SilverLine Classic features strategic paneling to reduce...
Giordana Silverline Short-Sleeve Jersey - Men's
Retail Price:
$125.00
Our Price: $81.25
buy now
Meeting the needs of everyday cyclists, the Giordana Silverline Short-Sleeve Jersey is an outstanding value thanks to its technical chops, attractive aesthetics, and affordability. Vivid graphics and reflective accents keep you visible as you crank down busy corridors. It's comprised of...
Giordana Sosta Winter Jacket - Men's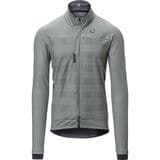 Giordana took inspiration from the Italian word for "pause" when creating its Men's Sosta Winter Jacket, thinking about the times we choose to ride for the sake of riding, rather than for strict splits and goal paces. Those types rides often happen more frequently in the off-season, when we're...
Giordana Sosta Winter Vest - Men's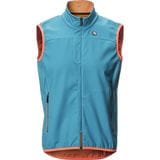 When you're about to head out for a long fall ride with your ride crew and the weather tips towards the unpleasant, the Giordana Men's Sosta Winter Vest is the piece you should be running back into the house to grab. Crafted with all of Giordana's signature class, the Sosta takes its inspiration...
Giordana Sosta Wool Jersey - Long-Sleeve - Men's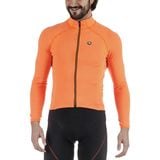 Throughout our cycling lives, we've associated Giordana with three qualities: fit, function, and fashion. The Men's Sosta Long Sleeve Wool Jersey continues that trend by combining the two in a stylish nod to cycling's past that represents the best of fit and functionality available today. The...
Giordana Sport Elite Jersey - Men's
Retail Price:
$149.95
Our Price: $75.00
buy now
Few brands have ridden the cycling industry's constant waves of innovative change better than Giordana. Though the brand's jerseys have gradually become longer-sleeved, more race-fit, and are beginning to adopt some iconoclastic colorways, the Sport Elite men's jersey hearkens back to the Italian...
<< Prev | Back | 21 | 22 | 23 | 24 | 25 | 26 | 27 | 28 | 29 | 30 | More | Next >>