Mens Road Bike Tops - Road Bike Shop
Shop
>
Men's Apparel Clothing
>
Men's Apparel Road Bike Clothing
>
Men's Apparel Road Bike Tops
Giordana Silverline Jersey - Long-Sleeve - Men's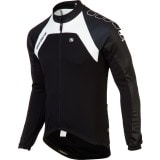 Retail Price:
$179.95
Our Price: $71.98
buy now
As the summer heat fades, and the mornings start to get a bit chilly, your lightweight summer jersey starts to feel a bit lightweight. You need a jersey that'll keep you warm. In other words, you need the Giordana Silverline Long Sleeve Jersey. Occupying a place between summer jerseys and winter...
Giordana Silverline Raglan Jersey - Men's
Retail Price:
$124.95
Our Price: $74.97
buy now
Instead of letting heat and wind push your engine into the red, keep yourself purring smoothly with the Giordana Silverline Raglan Men's Cycling Jersey. It's smooth, sleek, and super breathable, thanks to a combination of fabrics that keep air flowing and moisture moving quickly away from your...
Giordana Sosta Winter Jacket - Men's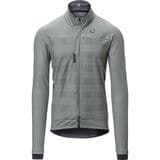 Giordana took inspiration from the Italian word for "pause" when creating its Men's Sosta Winter Jacket, thinking about the times we choose to ride for the sake of riding, rather than for strict splits and goal paces. Those types rides often happen more frequently in the off-season, when we're...
Giordana Sosta Winter Vest - Men's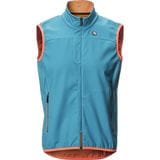 When you're about to head out for a long fall ride with your ride crew and the weather tips towards the unpleasant, the Giordana Men's Sosta Winter Vest is the piece you should be running back into the house to grab. Crafted with all of Giordana's signature class, the Sosta takes its inspiration...
Giordana Sosta Wool Jersey - Long-Sleeve - Men's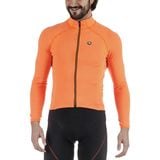 Throughout our cycling lives, we've associated Giordana with three qualities: fit, function, and fashion. The Men's Sosta Long Sleeve Wool Jersey continues that trend by combining the two in a stylish nod to cycling's past that represents the best of fit and functionality available today. The...
Giordana Sport Elite Jersey - Short-Sleeve - Men's
Retail Price:
$149.95
Our Price: $44.98
buy now
Giordana has been at the forefront of cycling apparel design for over three decades. Its synergy of classic style with technical know-how has created a brand that blends function and style. The Sport Collection harkens back to the beginnings of the brand and revisits the iconic pieces that...
Giordana Sport Elite Jersey - Short-Sleeve - Men's
Reminiscent of classic cycling jerseys sewn of wool, the Giordana Men's Sport Elite Jersey draws from Giordana's three decades-plus of design expertise while invoking a retro-inspired aesthetic. Blending the best of technical expertise with vintage stylistic details, the Sport Elite Jersey...
Giordana Sport Knited WOOL Jersey - Short-Sleeve - Men's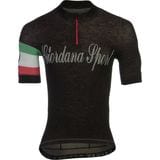 The Giordana Sport Wool Jersey provides the benefits of wool while remaining practical for frequent use on your most strenuous rides. Rather than use wool exclusively, Giordana added polyester and polypropylene to create a blended fabric for this jersey. Your favorite cycling kits get a lot of...
Giordana Sport Merino Wool Blend Jersey - Men's
On a relaxed Sunday ride with no pace, time, or distance goals to speak of, have a little fun with your kit and give a nod to a bygone era. The wool jersey never really went out of style, of course, but it's certainly no match for the hyper-breathable synthetic knits that we now reach for before...
Giordana Sport Short Sleeve Men's Jersey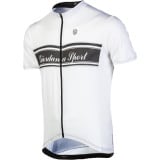 Retail Price:
$149.95
Our Price: $59.98
buy now
Racing is what you do when there's a number pinned to your jersey. Sport is what you're experiencing the rest of the time. It's good to have a jersey that reflects that mentality. The Giordana Sport Short Sleeve Jersey can be raced in, but it's really designed for what you do on the bike the rest...
<< Prev | Back | 21 | 22 | 23 | 24 | 25 | 26 | 27 | 28 | 29 | 30 | More | Next >>