Mens Road Bike Tops - Road Bike Shop
Shop
>
Men's Apparel Clothing
>
Men's Apparel Road Bike Clothing
>
Men's Apparel Road Bike Tops
Giordana Silverline GIRO Jersey - Men's - Men's
Just five years ago, the Giordana Silverline GIRO Jersey would have been considered gold-caliber kit. As it is, the Silverline's light compression and slim yet unrestrictive fit means it still manages to continually find its way to the front of our jersey queue after laundry day. While its most...
Giordana Silverline Jacket - Men's - Men's
Retail Price:
$274.95
Our Price: $137.48
buy now
A classic in the company's storied line of all-weather-ready apparel, the Giordana Silverline Jacket long ago struck a chord of perfection with its excellent fit and ability to ensure comfort in nearly any low temperature range. It's seen some upgraded materials and details over the years, but...
Giordana Silverline Jersey - Long-Sleeve - Men's - Men's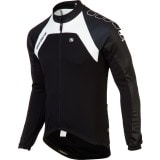 As the summer heat fades, and the mornings start to get a bit chilly, your lightweight summer jersey starts to feel a bit lightweight. You need a jersey that'll keep you warm. In other words, you need the Giordana Silverline Long Sleeve Jersey. Occupying a place between summer jerseys and winter...
Giordana Silverline Jersey - Men's
Retail Price:
$124.95
Our Price: $62.48
buy now
For 2013, we've found that Giordana has placed a premium on value in its jerseys. In fact, in their compositions, every tier group is nearly indistinguishable from the one above it. Of course, such is the case with the Silverline Jersey. Aesthetic designs aside, the only real differentiator...
Giordana Silverline Raglan Jersey - Men's - Men's
Giordana's Silverline Raglan Jersey has a similar cut to the previous Silverline jersey, but the materials used have been updated. While the body is the same as before, the new Silverline borrows the FRC Jersey's Asteria 2. 0 material for shoulders, sleeves, and collar. Asteria 2. 0 provides a...
Giordana Silverline Winter Vest - Men's - Men's
Much like the snowflakes of winter, no winter day is the same. This means that your winter cycling wardrobe has to be adaptable to variances in the weather. Unfortunately, this accounts to owning one of everything, but we assure you that there's a better way. With the Giordana Silverline Winter...
Giordana Sport Elite Jersey - Short-Sleeve - Men's - Men's
Giordana has been at the forefront of cycling apparel design for over three decades. Its synergy of classic style with technical know-how has created a brand that blends function and style. The Sport Collection harkens back to the beginnings of the brand and revisits the iconic pieces that...
Giordana Sport Short Sleeve Men's Jersey - Men's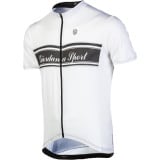 Retail Price:
$149.95
Our Price: $119.96
buy now
Racing is what you do when there's a number pinned to your jersey. Sport is what you're experiencing the rest of the time. It's good to have a jersey that reflects that mentality. The Giordana Sport Short Sleeve Jersey can be raced in, but it's really designed for what you do on the bike the rest...
Giordana Team Jersey - Men's - Men's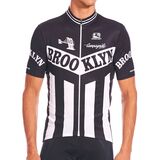 The Giordana Team Jersey recreates one of cycling's most timeless designs. Back in the heyday of the Brooklyn Chewing Gum team, the only ventilation option on warm days was the zipper. This jersey supplements that high-tech apparatus with Michron Ceramica, a dual-texture, ceramic-treated...
Giordana Team Thermosquare Brooklyn Long Sleeve Men's Jersey - Men's
Retail Price:
$149.95
Our Price: $89.97
buy now
If you know the name De Vlaeminck, you know the historic team that he rode for -- Brooklyn Chew Gum. Over its history, the team, and De Vlaeminck, became icons of the Spring Classics, but it was the tri-color jersey design worn in A Sunday In Hell that made Brooklyn a fashion icon. Girodana...
<< Prev | Back | 21 | 22 | 23 | 24 | 25 | 26 | 27 | 28 | 29 | 30 | More | Next >>