Mens Road Bike Tops - Road Bike Shop
Shop
>
Men's Apparel Clothing
>
Men's Apparel Road Bike Clothing
>
Men's Apparel Road Bike Tops
Fred Perry USA Checkerboard Cycling Shirt - Short Sleeve - Men's - Men's
Retail Price:
$130.00
Our Price: $91.00
buy now
As a staple in Wiggins' new Fred Perry collection, the Checkerboard Cycling Shirt wears much of the same classic '50s styling of that era's cycling jerseys, along with an updated fit for a clean, modern look. To start, there's a full cotton makeup for a smooth feel against the skin, cut...
Fred Perry USA Checkerboard Knitted Cycling Shirt - Short-Sleeve - Men's - Men's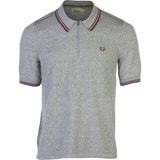 Retail Price:
$160.00
Our Price: $112.00
buy now
Reminiscent of the jerseys worn by professional road racing cyclists in the 1950s, the Fred Perry Men's Checkerboard Knitted Cycling Shirt provides quintessential style. Vintage steel marl cotton delivers classy looks and quality feel, while the 1/4-zip front and rear pocket offer true...
G-Form Pro-X Compression Shirt - Men's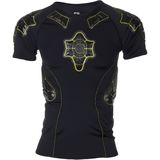 The Pro-X Compression Shirt provides flexible and comfortable impact protection when you're on your bike. The proprietary RPT Impact Protection on the shoulders, ribs, clavicles, and sternum keep important areas from taking too big of a beating, the moisture-wicking and breathable fabric helps...
Giordana EXO System Jersey - Men's
The EXO System jersey is Giordana's attempt at the ultimate cycling jersey--a balanced blend of comfort, support, and aerodynamics. In pursuit of this goal, Giordana designed the EXO with five different fabrics, strategically located to provide that balance. The front panel is made with...
Giordana EXO System Long Sleeve Jersey - Men's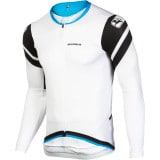 Relegating lesser jerseys to dusty storage bins, the Giordana EXO System Long-Sleeve Jersey is packed with more technical innovation than most anything on the market today. Engineered for warm-weather wear, the EXO System's A. i. One fabric actively wicks moisture with its special inside weave...
Giordana FormaRed Carbon Jersey - Men's - Men's
Giordana's press materials call out the men's FormaRed Carbon Jersey with the usual array of marketing hyperbole: "elite," "performance," "innovative," etc. If you're like us, you typically ignore that kind of language and focus on two things in order to determine a jersey's merits -- fit and...
Giordana FormaRed Carbon Lightweight Men's Jacket - Men's
If you think that your ski jacket is suitable for winter rides, give it a shot for 40 miles and get back to us. You need protection that's both lightweight and breathable. Basically, you need the Giordana FormaRed Carbon Lightweight Jacket. Giordana's FormaRed Carbon Lightweight jacket is made...
Giordana FormaRed Carbon Long Sleeve Men's Jersey - Men's
There are jerseys, and then there are Giordana jerseys. And when staying warm dictates whether or not you're going to make it out for a ride, putting your faith in Giordana is the sound decision. With the new Giordana FormaRed Carbon Long Sleeve Jersey, you don't have to compromise race-day fit...
Giordana FormaRed Carbon Men's Jacket - Men's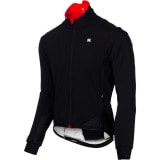 The Giordana FormaRed Carbon Jacket is designed to get you through the heart of the bitter, cold winter. This is no spring jacket. The FormaRed Carbon keeps you warm in the coldest temperatures. Its design eliminates the typical bulk of traditional insulated jackets to maximize your freedom of...
Giordana FormaRed Carbon Men's Jersey - Men's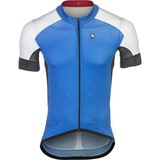 Retail Price:
$199.95
Our Price: $139.97
buy now
How many fabrics does it take to make one of the world's best jerseys? Feel like you've heard this one before? Well, the answer is embodied in the Giordana FormaRed Carbon Jersey and the answer is actually five. If it seems like overkill, keep in mind that this is the top jersey offering from...
<< Prev | Back | 21 | 22 | 23 | 24 | 25 | 26 | 27 | 28 | 29 | 30 | More | Next >>