Mens Road Bike Tops - Road Bike Shop
Shop
>
Men's Apparel Clothing
>
Men's Apparel Road Bike Clothing
>
Men's Apparel Road Bike Tops
Etxeondo Aldapa Jacket - Men's
Whether your winter routine involves banging out a few quick miles on your local greenway or climbing alpine canyons lined with snow banks, you'll want warmth that moves with you through your ride. Throw on the Etxeondo Aldapa jacket for men for the warmth you need to keep you going through your...
Etxeondo Arin WS Team Edition Short-Sleeve Jersey Men's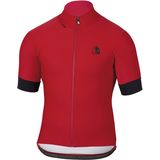 Those winds will suck the body heat right out of you, which might sound sort of odd considering it's pretty warm out whenever the winds die down, but your bicycle isn't just going to sit around and wait for that to happen, so zip into the Etxeondo Men's Arin WS Team Edition Jersey and slice...
Etxeondo Busti Rain Jacket - Men's
Don't let early fall drizzles ruin your ride, bring the Etxeondo Busti Rain Jacket with you on every ride and you'll be elated when you've got the protection you need to pedal on when the days get dreary. Etxeondo's designers decided that simplicity is key when it comes to quick rain shells, and...
Etxeondo Entzun Sport Short-Sleeve Jersey- Men's
Retail Price:
$126.95
Our Price: $69.82
buy now
Evoking the rich colors of the lush hills and striking seaside vistas around the Basque region of Spain, Etxeondo's Entzun Sport Men's Jersey makes a sound investment in training kit for the upcoming season, and one that won't leave you looking like every other Lycra-clad rider you wave to on the...
Etxeondo Izan Jersey - Men's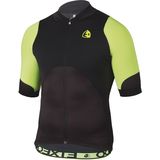 Retail Price:
$150.95
Our Price: $90.57
buy now
It certainly helps to dress the part on race day, but style doesn't mean diddly squat between start and finish, especially when compared to an aerodynamic, performance-driven design. Etxeondo, proprietors of both European fashion and the Euskaltel-Euskadi Basque team, proudly present a jersey...
Etxeondo Ligero Vest - Men's
As cyclists, we like to think of our core as our engine, where all of the power comes from to commit to the miles we spend on the bike. Keeping our core from overheating, or freezing, is necessary to exploring our maximum potential on the pavement, so putting on the right layers is key. When...
Etxeondo Mendi Short-Sleeve Jersey - Men's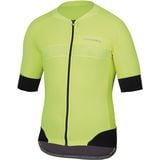 When it comes to summer cycling, the fewer fabrics and features you have on your body the better, and the Etxeondo Men's Mendi Jerseyy has a similar minimalist mindset. Given Etxeondo's Basque roots in Northern Spain's hot, humid climate, it's safe to assume that this ultralight jersey has been...
Etxeondo Neo Jersey - Men's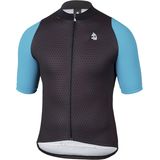 Retail Price:
$114.95
Our Price: $74.72
buy now
European cyclists undoubtedly look good while they do what they love, and while it's more important to worry about aerodynamic performance rather than the way you look, nobody will blame you if you opt for the classic Men's Neo Jersey by Etxeondo. In no way shape or form would we say that the Neo...
Etxeondo Summum Jersey - Short-Sleeve - Men's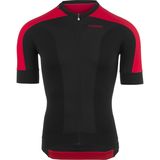 Retail Price:
$185.95
Our Price: $111.57
buy now
The Etxeondo Summum Men's Jersey's innovative cut and thoughtful details make it ideally suited for everything from a leg-burning criterium to touring the rolling hills and sweeping seaside vistas of Etxeondo's home in the Basque region of Spain. It exemplifies the attention to detail we admire...
Etxeondo Teknika BI Jacket - Men's
Don't let yourself become one-with-the-sofa when you put away your summer riding gear this fall --instead, aspire to become the ultimate climber of snowy alpine canyons, with the help of the Etxeondo Teknika BI Jacket. Built to be the perfect combination of warmth and breathability, the Teknika...
<< Prev | Back | 21 | 22 | 23 | 24 | 25 | 26 | 27 | 28 | 29 | 30 | More | Next >>