Mens Road Bike Tops - Road Bike Shop
Shop
>
Men's Apparel Clothing
>
Men's Apparel Road Bike Clothing
>
Men's Apparel Road Bike Tops
De Marchi Nizza Full-Zip Thermal Jersey - Long Sleeve - Men's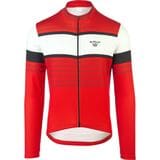 Retail Price:
$110.00
Our Price: $71.49
buy now
De Marchi makes it possible to retain a sense of style while staying warm on the bike during chilly fall and spring rides with its men's Nizza Full-Zip Long Sleeve Thermal Jersey. Designed to resemble the iconic jerseys worn by 1960's French cycling teams, the jersey is made in Italy out of all...
De Marchi Perfecta Lux Jersey - Men's
Retail Price:
$194.95
Our Price: $155.96
buy now
The De Marchi Men's Perfecta Lux Jersey brings classy Italian styling, highly functional fabrics, and a big dose of reflectivity to any day in the saddle. By employing a blend of differing fabric weights and stretch properties across the jersey, De Marchi creates a garment that fits impeccably...
De Marchi Polo Storica - Men's
Retail Price:
$160.00
Our Price: $112.00
buy now
Looking the part of a cyclist off-the-bike doesn't have to mean logo tees and cycling caps 24/7. If you actually want to carry your cycling self with a bit of class, you'll find De Marchi's Polo Storica to be more your speed. Crafted entirely in Italy out of an Italian merino wool blend, the Polo...
De Marchi Polo Unica Shirt - Men's
Retail Price:
$149.95
Our Price: $104.96
buy now
Spectating at the finish line of a local road race or criterium series in full cycling kit on a day you're not racing is a bit much, even for you. But showing up in a baggy hoodie and jeans would violate a lifetime of ingrained rules on appropriate style, and you're not prepared to do that. If...
De Marchi Short Parka Jacket - Men's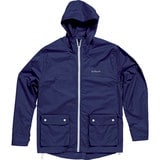 Retail Price:
$248.95
Our Price: $87.13
buy now
The original designs of the parka as we know it today were based on Inuit jackets made from caribou or seal skin, hence the name parka, or "animal skin." Half a century after the design was adopted for mass production, De Marchi's Short Parka Jacket for men is a faithful recreation of the item as...
De Marchi Sportwool Ibrida Jersey - Men's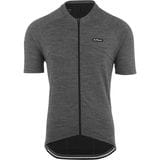 Retail Price:
$149.95
Our Price: $119.96
buy now
Brisk spring days and early morning summer rides often call for a bit more fabric than some of those featherweight, full-mesh offerings provide, and we find that the De Marchi Men's Sportwool Ibrida Jersey is just the right weight. Made from a soft, comfortable blend of Sportwool, Merino, and...
De Marchi Superleggera Jersey - Short Sleeve - Men's
Retail Price:
$169.95
Our Price: $127.46
buy now
As with all of De Marchi's apparel, the Superleggera Men's Short-Sleeve Jersey uses 100% Italian materials, along with a fit and graphic treatment inspired by classic team kits. The result is one of the most structured, body-supporting jerseys out there. For the construction, De Marchi used a...
De Marchi Tradition Polo Shirt - Men's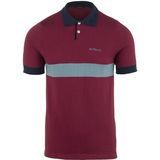 Retail Price:
$158.95
Our Price: $71.99
buy now
With most contemporary jerseys exhibiting a penchant for dramatic swoops, whorls, and colorful patterning, we often find ourselves pining for the era when kit was, you know, classy. De Marchi's Tradition Polo Shirt for men goes some way toward satisfying our thirst for the style of those halcyon...
De Marchi Vigorelli Jacket - Men's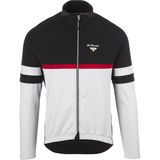 Retail Price:
$348.95
Our Price: $157.03
buy now
When temperatures finally drop into the low 40s, it's time to put away the arm warmers and thermal jerseys and take out a layer designed to fight off the worst of winter's chill. With a proprietary three-layer construction bonding a protective shell, a wind-blocking membrane, and insulating layer...
De Marchi Wind Jersey - Men's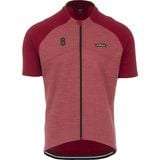 Retail Price:
$189.95
Our Price: $151.96
buy now
Through the early, uncertain skies and long, misty descents of spring, you'll be happy you remembered to wear your De Marchi Men's Wind Jersey. Stealthily disguised as a stylish, Italian piece of kit made from a soft blend of Merino wool and microfiber fabric, this jersey boasts a windproof front...
<< Prev | Back | 21 | 22 | 23 | 24 | 25 | 26 | 27 | 28 | 29 | 30 | More | Next >>