Mens Road Bike Tops - Road Bike Shop
Shop
>
Men's Apparel Clothing
>
Men's Apparel Road Bike Clothing
>
Men's Apparel Road Bike Tops
Giordana EXO System Jersey - Men's
With Giordana's new EXO System Jersey, it pursued the Holy Grail of cycling jerseys -- the balanced combination of comfort, support, and aerodynamics. Not surprisingly, Giordana nailed it on the first try. With five fabrics, three of them brand new, and a cut that both supports the muscles and...
Giordana EXO System Long Sleeve Jersey - Men's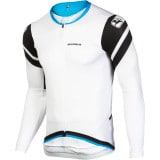 We know what you're thinking, a long sleeve jersey for summer racing? Well, we'll let Giordana respond to your inquiry with a resounding 'yes.' Already being hailed as the next generation of cycling jerseys, the new EXO System Long Sleeve Jersey represents the pinnacle of compressive, cooling,...
Giordana FormaRed Carbon Lightweight Men's Jacket - Men's
If you think that your ski jacket is suitable for winter rides, give it a shot for 40 miles and get back to us. You need protection that's both lightweight and breathable. Basically, you need the Giordana FormaRed Carbon Lightweight Jacket. Giordana's FormaRed Carbon Lightweight jacket is made...
Giordana FormaRed Carbon Long Sleeve Men's Jersey - Men's
There are jerseys, and then there are Giordana jerseys. And when staying warm dictates whether or not you're going to make it out for a ride, putting your faith in Giordana is the sound decision. With the new Giordana FormaRed Carbon Long Sleeve Jersey, you don't have to compromise race-day fit...
Giordana FormaRed Carbon Men's Jacket - Men's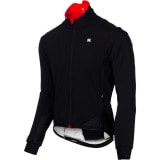 The Giordana FormaRed Carbon Jacket is designed to get you through the heart of the bitter, cold winter. This is no spring jacket. The FormaRed Carbon keeps you warm in the coldest temperatures. Its design eliminates the typical bulk of traditional insulated jackets to maximize your freedom of...
Giordana FormaRed Carbon Men's Jersey - Men's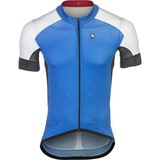 Retail Price:
$199.95
Our Price: $99.98
buy now
How many fabrics does it take to make one of the world's best jerseys? Feel like you've heard this one before? Well, the answer is embodied in the Giordana FormaRed Carbon Jersey and the answer is actually five. If it seems like overkill, keep in mind that this is the top jersey offering from...
Giordana Fusion Lightweight Men's Jacket - Men's
We love watching pro cyclists ride, but we also recognize that almost no one in the world actually has a body like that. With summer gear, this is no problem. The materials are so stretchy that we can squeeze into pro-fit gear -- even if maybe we shouldn't. But winter kit tends to be less...
Giordana Fusion Men's Jacket - Men's
Contrary to common ideologies, the strong don't always survive -- sometimes fortune favors the well-prepared. And if you're donning the Giordana Fusion Men's Jacket this winter, this will be you. Combining a legendary, anatomic cut with a well-planned, deliberate fabric selection, the Fusion...
Giordana Fusion Men's Jersey - Men's
In cuisine, Fusion is roughly defined as two or more different kinds of food mixed together to make something new and tasty -- it's something that we can't get enough of. Bacon-wrapped sushi, hot dog bolognese over rice noodles, whatever. But then, there are some combinations that make far more...
Giordana G Shield Men's Short Sleeve Jersey - Men's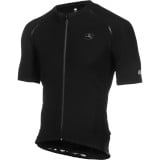 Winter weather can be fickle. Days and weeks of bluebird skies and moderate temperatures put some much needed vitamin D back in your skin. Then, out of nowhere, a cold front moves in, and the weather becomes a fight between cold rains and clear skies. We say, let Mother Nature duke it out on her...
<< Prev | Back | 21 | 22 | 23 | 24 | 25 | 26 | 27 | 28 | 29 | 30 | More | Next >>