Mens Road Bike Tops - Road Bike Shop
Shop
>
Men's Apparel Clothing
>
Men's Apparel Road Bike Clothing
>
Men's Apparel Road Bike Tops
Chpt. III 1.41 K61 Jacket - Men's
Rain jackets are traditionally unflattering affairs with a blousy cut and styling that definitely won't translate off the bike. The exception to that rule is the new Chpt. III Men's 1. 41 K61 Jacket, borne out of collaboration between Castelli's impeccable fabric construction and a former pro's...
Chpt. III 1.61 Rocka Jersey - Men's
We've made no attempt to hide our appreciation for Castelli's Gabba jersey (and now the Perfetto) over the years, as it set an entirely new standard for how inclement weather kit should perform. If we had one minute complaint, it would be that while the styling worked perfectly on race day, it...
Chpt. III 1.71 Body Warmer Vest - Men's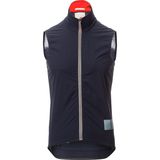 Produced by Castelli with the design input of David Millar, Chpt. III represents the next stage in the Scottish cyclist's iconic career. Staying true to the brand's focus on tasteful minimalism, the Chpt. III Men's 1. 71 Body Warmer Vest blocks nasty weather from slowing you down while exuding...
Chpt. III 1.82 Long Sleeve Wool Base Layer - Men's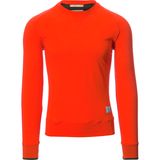 Chpt. III's Men's 1. 82 Long Sleeve Wool Base Layer, or LSWBL for short, takes classically casual and cozy sweatshirt styling and infuses it with a soft, warm, wool and nylon blend that will keep you comfortable as you sip a post-race hot cider and dive into a well-earned pastry treat. The...
Chrome Chrome Storm Cobra 2.0 Jacket - Men's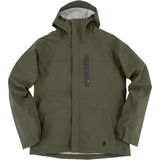 Retail Price:
$199.95
Our Price: $119.97
buy now
If you're battling the elements on your bike ride into work while wearing the Chrome Men's Chrome Storm Cobra 2. 0 Jacket, chances are that you'll emerge victorious. Waterproof and fully-breathable, this jacket is made from a tough tactel twill nylon fabric, and has a three-layer Chrome Storm...
Chrome Chrome Warm Work Shirt Jacket - Men's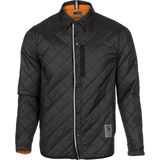 Retail Price:
$179.95
Our Price: $79.99
buy now
The Chrome Men's Warm Work Shirt Reversible Jacket is an essential puffy for cyclists who always commute on their trusty single-speeds, despite cold temps and rainy skies. With a reversible design, the Warm Work Shirt styles a quilted side for brisk mornings and a reflective side for dark nights....
Chrome Hybrid Full-Zip Hoodie - Men's
Retail Price:
$119.95
Our Price: $71.97
buy now
Your bike ride into class isn't too bad when it's a bright and sunny 75 degrees outside, but when fall semester brings cool temps and chilly winds, you'll want the Chrome Men's Hybrid Full-Zip Hoodie to keep your daily commute comfortable. Its four-way stretch nylon fabric remains comfortable...
Chrome Ike Poplin Windshirt - Men's
Retail Price:
$124.95
Our Price: $74.97
buy now
Those summer breezes still leave you brisk once you reach the office on your single-speed commuter, so layer up with Chrome's casual-looking Ike Poplin Windshirt for Men. This jacket is a Chrome classic redesigned with a lightweight cotton poplin shell for summer temperatures, and it still...
Chrome Ike Windshirt - Men's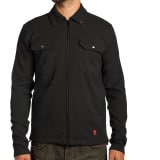 Retail Price:
$124.95
Our Price: $68.72
buy now
Fashion can be a fickle, ever-changing thing. One day, your patched-up, oil-stained denim jacket turns heads from the ladies, and the next day, it's eliciting laughter. That's why we're all seeing a resurgence in straightforward, no nonsense designs like the Chrome Ike Windshirt. From a better...
Chrome Skyline Anorak Jacket - Men's
Skyline Anorak Jacket - Men's
<< Prev | Back | 11 | 12 | 13 | 14 | 15 | 16 | 17 | 18 | 19 | 20 | More | Next >>