Mens Road Bike Tops - Road Bike Shop
Shop
>
Men's Apparel Clothing
>
Men's Apparel Road Bike Clothing
>
Men's Apparel Road Bike Tops
Endurance Conspiracy Backcountry Film T-Shirt - Short-Sleeve - Men's - Men's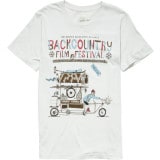 Retail Price:
$29.95
Our Price: $8.99
buy now
If you love films, especially those touting winter and all her wonders, then throw on Endurance Conspiracy's ode to the Winter Wildlands Alliance's Backcountry Film Fest. Emblazoned with a character who celebrates the "human powered existence" this shirt is sure to get all your friends talking....
Etxeondo Feather Jersey - Short-Sleeve - Men's - Men's
On hot, sticky summer days, the Etxeondo Feather Jersey pairs perfectly with the Feather Bib shorts so that you stay cool and dry from head to toe. The jersey was constructed from Etxeondo's Microsystem 1. 1 fabric. This fabric is available in variable thicknesses depending upon the thickness of...
Etxeondo Jaka Vest - Men's - Men's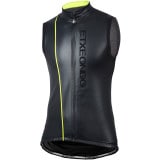 Retail Price:
$224.95
Our Price: $134.97
buy now
Cool weather isn't really an excuse to not ride. The Etxeondo Jaka Vest is a lightweight layer that keeps cool wind from penetrating to your core, and it's small enough to pack in a pocket if the weather warms a bit. The Jaka Vest features an elegant style and sleek finish thanks in part to the...
Etxeondo Konbi Jersey - Long-Sleeve - Men's - Men's
The shoulder seasons tax our cycling wardrobes. We're either shivering because we didn't put on enough layers, or shivering because we put on too many and they are soaked with heat-zapping perspiration. Etxeondo's Konbi Long Sleeve Jersey does double duty to keep you warm and dry. The main body...
Etxeondo Konbi Jersey - Short-Sleeve - Men's - Men's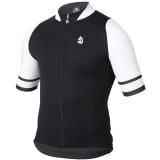 Retail Price:
$129.95
Our Price: $77.97
buy now
Bike jerseys are ideally designed for riding your bike, not just sitting around waiting for the team to show up. The Etxeondo Konbi jersey features a unique shoulder cut and wicking fabrics to ensure on-the-bike-comfort. Etxeondo is the brainchild of Francisco Rodrigo, a cycling enthusiast, who...
Etxeondo Lasai Jacket - Men's - Men's
There is perhaps nothing more awkward than leaving on a ride swathed in rain gear only to have the sun peek out an hour or two later. You either attempt to squish your jacket into under-sized pockets, tie it around your top-tube, or worst case, wear it around your waist. Etxeondo's Lasai Jacket...
Etxeondo Summum Jersey - Short Sleeve - Men's - Men's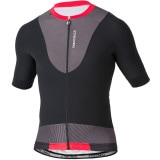 Retail Price:
$189.95
Our Price: $113.97
buy now
The Etxeondo Summum Jersey's innovative cut and plethora of details make it ideally suited for everything from a fast and furious criterium to a day of touring wine country. The Summum was constructed from panels of Etxeondo ProSoft and Tactel fabric. Both of these knits feature a soft hand and...
Etxeondo Trier TX Jersey - Short-Sleeve - Men's - Men's
Born in the Basque region of Spain, home of the formerly all-Basque World Tour Cycling team, Euskatel-Euskadi, Etxeondo has been creating cycling gear of the highest quality and craftsmanship since 1976. Its passion for cycling translates into kits that not only look good, they perform to the...
Fox Racing Dawn Patrol Vest - Men's
We all know that the shoulder seasons are prime time for putting your knobbies on some pristine dirt. However, with the shoulder seasons comes variable weather -- the kind that quickly puts a damper on your ride if you're not prepared. But if you're covered in the Fox Racing Dawn Patrol vest,...
Fox Racing Dawn Patrol Vest - Men's - Men's
Fall brings on some great riding conditions, sure, but it also means two tricky variables get introduced to your ride: leaves start to obscure the trails, masking ride-ending obstacles, and the weather starts getting unpredictable. While they can't do much about the former (yet), Fox provides a...
<< Prev | Back | 11 | 12 | 13 | 14 | 15 | 16 | 17 | 18 | 19 | 20 | More | Next >>