Mens Road Bike Tops - Road Bike Shop
Shop
>
Men's Apparel Clothing
>
Men's Apparel Road Bike Clothing
>
Men's Apparel Road Bike Tops
Chrome Ike Windshirt - Men's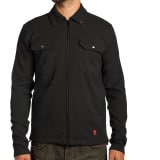 Retail Price:
$124.95
Our Price: $62.48
buy now
Fashion can be a fickle, ever-changing thing. One day, your patched-up, oil-stained denim jacket turns heads from the ladies, and the next day, it's eliciting laughter. That's why we're all seeing a resurgence in straightforward, no nonsense designs like the Chrome Ike Windshirt. From a better...
Club Ride Apparel Jack Flannel Jersey - Long Sleeve - Men's - Men's
The only time that we might concede the inappropriateness of flannel is at weddings. More specifically, at our own weddings. As in, we're the bride or groom, and even then we're likely to at least sport a flannel pocket square or garter. Any other time, flannel is fair game -- even on the bike....
Club Ride Apparel Rale Jacket - Men's - Men's
Club Ride Apparel is the brainchild of a man who wanted it all. Founder Mike Herlinger, himself and avid cyclist, understands well the benefits of "performance" cycling gear, but he also recognizes that we aren't just cyclists. Like him, we have lives off the bike: jobs, school, family, and...
Club Ride Apparel Razz Jersey - Long-Sleeve - Men's - Men's
Club Ride Apparel knows that not all cyclists shave their legs, use bike computers, and wear Lycra on every ride. If you fall into this category on some or all of your rides, then the Razz Jersey's combination of cool aesthetics and warm material may make it your favorite jersey for mountain...
Club Ride Apparel Simply West Shirt - Short-Sleeve - Men's - Men's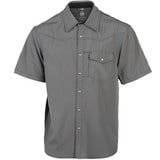 Since 2008, Club Ride Apparel has been re-imagining what cycling apparel looks like. Most companies model their clothing lines after the race gear of the Euro pros, and even the "comfort" lines of clothing are just baggy versions of the same. But with the Simply West Shirt, Club Ride officially...
Colnago C59 Jersey - Men's
Retail Price:
$199.95
Our Price: $89.98
buy now
When it comes to cycling clothing, the name Colnago speaks for itself. It doesn't need bright colors, loud patterns, and aggressive branding. Instead, items like the C59 Jersey rely on elegant, understated styling and an innovative array of details affecting fit and function to represent them....
Colnago Winter Deluxe Jacket - Men's
Retail Price:
$344.95
Our Price: $137.98
buy now
When it comes to winter cycling, we all understand that staying warm is the ultimate goal. Ten minutes spent cycling in wet or blustery winter conditions will also convince you that this is impossible if water or wind are allowed to compromise your microclimate. Because of these inconvenient...
Core Concepts Whiskey River Hybrid Shirt - Long-Sleeve - Men's - Men's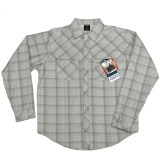 Retail Price:
$88.95
Our Price: $44.48
buy now
Immerse yourself in the Core Concepts Men's Whiskey River Hybrid Button-Down's retro style and impeccable protection. The DWR-coated nylon face resists water, wind, and whiskey, while the polyester lining wicks moisture and dries quickly to keep you looking fresh at the bar.
Craft Active Hooded Jacket - Men's
Retail Price:
$89.95
Our Price: $58.47
buy now
Let's face it, your cycling lifestyle doesn't always revolve around the climbs of Mont Ventoux. If you're like us, your bike travels with you to the grocery store, the movies, or the bar, and Lycra rarely accompanies these outings. The Craft Active Hooded Jacket is the go-everywhere,...
Craft Adapt Storm Jacket - Men's - Men's
Retail Price:
$159.95
Our Price: $79.98
buy now
While the company's Bike Tech jacket holds the do-it-all crown, Craft's Adapt Storm Jacket performs many of the same tricks while saving you a good chunk of cash at the same time, compared to the Bike Tech. As mentioned, the Adapt Storm jacket can handle nearly everything the top-shelf Bike Tech...
<< Prev | Back | 11 | 12 | 13 | 14 | 15 | 16 | 17 | 18 | 19 | 20 | More | Next >>