Mens Road Bike Bottoms - Road Bike Shop
Shop
>
Men's Apparel Clothing
>
Men's Apparel Road Bike Clothing
>
Men's Apparel Road Bike Bottoms
2XU 3/4 Compression Tights - Men's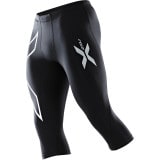 Retail Price:
$79.95
Our Price: $49.95
buy now
2XU's 3/4 Compression Tights were designed to both support and protect your major muscle groups during training and racing. The tights were constructed using blends of 2XU's highly flexible and compressive fabrics, which work together to firmly wrap and contain the lower body's large muscles....
2XU Compression Tights - Men's
Retail Price:
$89.95
Our Price: $49.47
buy now
The 2XU Compression Tights are identical in every regard to their higher-dollar Elite Compression Tights with only one difference: The Elite version is made with 70 Denier fabric at the calves and hamstrings, and 50 Denier everywhere else. In comparison, the standard Compression Tights use 50...
2XU Elite MCS Thermal Compression 3/4 Tight - Men's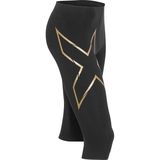 If you've got a full week of skiing ahead of you, don't leave your legs in the lurch by covering them in your old, stretched out long johns then expecting them to go hard every day. Instead of expecting the hot tub to undo a big day, wrap your glutes, quads, and hamstrings in the 2XU Men's Elite...
2XU Hyoptik Thermal Compression Tight - Men's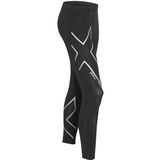 Your spring marathon will be here before you know it; whether you've qualified to prove yourself on the streets of Boston or are heading west for the seaside hills of Big Sur, you'll be logging miles all winter to prepare yourself. Make sure you're ready to stick to a rigorous training plan...
7mesh Industries MK1 Bib Shorts - Men's
Retail Price:
$199.95
Our Price: $139.96
buy now
When designing the MK1 Bib Shorts, 7mesh Industries must have started from the ground up. While the upstart manufacturer doesn't specifically claim this, the details that inform the shorts' construction indicate that it didn't blindly adhere to any industry truisms. From fabric to fit and even...
7mesh Industries MK1 Half Short - Men's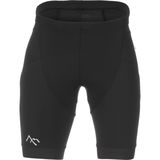 Given the lush foliage and ominous, misty woods of 7mesh Industries' marketing materials, you'd be forgiven for assuming that it's primarily a mountain bike clothing manufacturer. While much of 7mesh's small line of introductory offerings does lean toward the damp trails of early spring, the MK1...
Assos H FI.Uno_S5 Shorts - Men's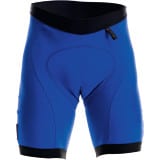 Retail Price:
$189.95
Our Price: $132.96
buy now
The H FI. Uno_S5 Shorts are the creme-de-la-creme of Assos' half-shorts lineup. We know there's a place for the half-shorts in many a person's wardrobe, especially among the modest, since they're able to get some baggy over-shorts and ride Assos-plush in secret. And for those who find bibs...
Assos H.milleshorts_S7 Shorts - Men's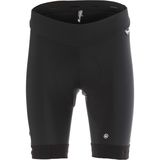 Like with their bibbed brethren, the bib-free H. milleshorts_s7 Shorts showcase Assos' goldenGate construction method, which may be our favorite recent advancement in cycling shorts' technology. GoldenGate involves attaching the chamois at the front and rear, leaving the sides free to float so...
Assos hK.sturmNuss Knickers - Men's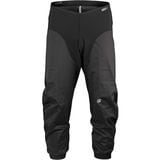 The assumption is that if you ride in the rain, no matter what you do or what you wear, your legs are going to get wet and cold because water-resistant bottoms are a fantasy. Assos is in the business of turning fantasy into reality and the Hk. sturmNuss Half Knickers get us all closer to...
Assos LL Uno Bib Tights - Men's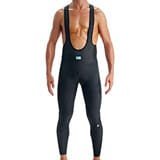 Retail Price:
$248.95
Our Price: $99.99
buy now
Assos claims that the LL. Uno Bib Tights are "less complex" and "lighter" then similar offerings from other manufacturers. While we believe the lighter part, we were skeptical of the "less complex," because Assos doesn't do simple -- even if the tights seem simple to us because of their...
<< Prev | Back | 1 | 2 | 3 | 4 | 5 | 6 | 7 | 8 | 9 | 10 | More | Next >>