Mens Road Bike Bottoms - Road Bike Shop
Shop
>
Men's Apparel Clothing
>
Men's Apparel Road Bike Clothing
>
Men's Apparel Road Bike Bottoms
2XU Compression Cycle Bib Short - Men's
Tri training asks a lot of your muscles, so the next time you head out on an all-day weekend ride to build stamina for your next long race, we'd grab the 2XU Compression Cycle Bib Short. Constructed with 2XU's 105-denier Lycra and featuring graduated compression, the short helps stabilize your...
2XU Compression Tight - Men's
Whether you're looking for added muscle support and recovery aid after tough training sessions in the cooler months, or you're indulging in some cross training after a summer devoted to tempos, long days, and interval sets on the bike, the 2XU Compression Tight makes a smart winter training...
2XU Core Compression Short - Men's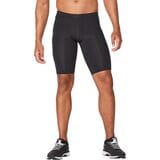 When cross-training days arrive to find you feeling worn-out and still sore from a few days ago, swap out your regular shorts for the 2XU Core Compression Short instead. In the middle of an intense training plan, when rest days and time are limited, recovery matters. The added compression in the...
2XU Elite MCS Compression Tights - Men's
2XU is one of the true pioneers of compression clothing for athletes. Its newest athletic tight, the Elite MCS Compression, takes compression to the next level with its revolutionary Muscle Containment Stamping system, which targets specific, high-risk areas of your legs and protects them while...
2XU Elite MCS Thermal Compression 3/4 Tight - Men's
If you've got a full week of skiing ahead of you, don't leave your legs in the lurch by covering them in your old, stretched out long johns then expecting them to go hard every day. Instead of expecting the hot tub to undo a big day, wrap your glutes, quads, and hamstrings in the 2XU Men's Elite...
2XU Elite MCS Thermal Compression Tights - Men's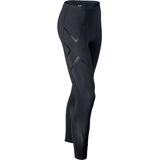 Featuring 2XU's next-generation Muscle Containment Stamping (MCS) for targeted compression over key muscle, tendon, and fascia groups, the 2XU Men's Elite MCS Thermal Compression Tights provide high levels of power and support for blistering fast rides and long-distance efforts. MCS provides...
2XU G2 Wind Defence Compression Tight -Men's
When you're heading out for your Sunday long run and see snow flurries steadily falling outside the window, you know you're going to be in for a challenge. Whether you scored a bib for a spring marathon or are focusing on cross-training for a strong summer tri season, your training must go on....
2XU Hyoptik Compression 3/4 Tight - Men's
Layer the 2XU Hyoptik Compression 3/4 Tight under a pair of shorts when you head out on a winter run to lend a little extra love to your hardworking muscles and stay visible on dark nights. This high-vis tight comes with 2XU's HYOPTIK reflective logos on each leg to help you stand out to other...
2XU Hyoptik Compression Tights - Men's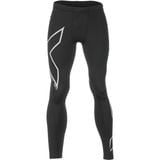 Powerful compression and stand-out style coalesce within the 2XU Hyoptik Compression Tights. Engineered with graduated compression for enhanced bloodflow, these full-length tights protect key leg muscles from soreness and fatigue resulting from high-endurance workouts. PWX Flex fabric...
2XU Hyoptik Thermal Compression Tight - Men's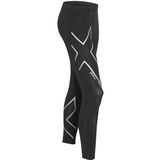 Your spring marathon will be here before you know it; whether you've qualified to prove yourself on the streets of Boston or are heading west for the seaside hills of Big Sur, you'll be logging miles all winter to prepare yourself. Make sure you're ready to stick to a rigorous training plan...
<< Prev | Back | 1 | 2 | 3 | 4 | 5 | 6 | 7 | 8 | 9 | 10 | More | Next >>