Mens Road Bike Bottoms - Road Bike Shop
Shop
>
Men's Apparel Clothing
>
Men's Apparel Road Bike Clothing
>
Men's Apparel Road Bike Bottoms
2XU Compression Tights - Men's
The 2XU Compression Tights are identical in every regard to their higher-dollar Elite Compression Tights with only one difference: The Elite version is made with 70 Denier fabric at the calves and hamstrings, and 50 Denier everywhere else. In comparison, the standard Compression Tights use 50...
2XU Elite Compression Tights - Men's
2XU is the bike industry leader in compression wear, thanks both to their R&D and their close association with the Cervelo Test Team and Team Garmin-Transitions. Of the dozens of pieces they produce, the Elite Compression Tights is the crown jewel of their entire line. What makes them stand apart...
2XU Elite Compression Tights - Men's
2XU takes its market-leading compression tight to the next level with the Elite Compression Tight, which offers even greater training and recovery benefits. 2XU has carefully designed this tight to provide graduated compression up the leg, which encourages optimal blood flow to the heart, reduces...
2XU ReCovery Compression Tights - Men's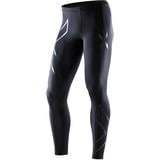 Retail Price:
$159.95
Our Price: $87.97
buy now
Don't let one long ride obliterate your leg muscles. Slip on the 2XU Recovery Compression Tight, ride longer, and recovery faster thanks to the compression fabric's ability to enhance your blood flow. More blood to your muscles means more oxygen and less lactic acid buildup. This leads to better...
Assos DB trackShorts - Men's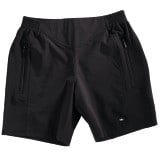 Retail Price:
$169.95
Our Price: $84.95
buy now
DB trackShorts
Assos H FI.Uno_S5 Shorts - Men's - Men's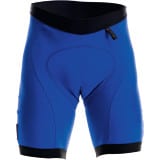 The H FI. Uno_S5 Shorts are the creme-de-la-creme of Assos' half-shorts lineup. We know there's a place for the half-shorts in many a person's wardrobe, especially among the modest, since they're able to get some baggy over-shorts and ride Assos-plush in secret. And for those who find bibs...
Assos hK.sturmNuss Knickers - Men's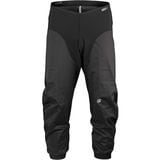 The assumption is that if you ride in the rain, no matter what you do or what you wear, your legs are going to get wet and cold because water-resistant bottoms are a fantasy. Assos is in the business of turning fantasy into reality and the Hk. sturmNuss Half Knickers get us all closer to...
Assos hL.607_S5 Tights - Men's
Retail Price:
$288.95
Our Price: $231.16
buy now
Given the wealth of scenery, riding your bike in the fall and winter should be invigorating, not leaving you shivering. And true to this ideology, the Assos hL. 607_S5 Tights will leave you looking forward to every moment spent outside. Staying true to its design and construction ideals, Assos...
Assos hL.sturmNuss Pants - Men's
Literally translating to 'storm nut,' the Assos hL. sturmNuss Pants are truly for the psychopathic cyclist that'll ride through anything. Waterproof, windproof, and on a completely different level of breathable, the hL. sturmNuss Pants are a summary of everything that we love about Assos --...
Assos LL.bonKa_s5 Bib Tights - Men's
Assos' LL. bonKa_s5 Bib Tights are similar to its LL. bonKa_s5 Tights, with anatomic shaping of the Roubaix and Roubaix Q fabric panels, but they increase the cold-weather comfort by adding Stratagone wind/waterproof material to exposed frontal portions of your legs. The total garment weight is...
<< Prev | Back | 1 | 2 | 3 | 4 | 5 | 6 | 7 | 8 | 9 | 10 | More | Next >>