Mens Road Bike Bottoms - Road Bike Shop
Shop
>
Men's Apparel Clothing
>
Men's Apparel Road Bike Clothing
>
Men's Apparel Road Bike Bottoms
Capo Lombardia DWR Roubaix Bib Tights - Men's
Retail Price:
$259.95
Our Price: $103.98
buy now
Named for the mountains of the region of Lombardia, Italy, the classic Giro di Lombardia race, also known as "The Race of the Falling Leaves," is famous for its wildly unpredictable weather. Following suit, Capo bestowed a rain-and-wind resistant DWR treatment onto one of its most popular...
Capo M90 Bib Short - Men's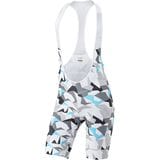 Retail Price:
$199.95
Our Price: $139.96
buy now
Capo never shies away from attention-grabbing kits, and its limited edition men's M90 Bib Shorts exemplify the brand's passion for bold graphics with inspiration seemingly taken from winter's icy color palette. Unless you're riding through a snowstorm, you'll find it hard not to stand out, and...
Capo Padrone Bib Shorts - Men's
Since the Padrone Short Sleeve Jersey represents Capo's best efforts at fit and comfort to date, the only way to have matching bib shorts was to push their design to new levels to match it. The Padrone Bib Shorts are that next level. The fit has been refined from their super corsa paneling design...
Capo Padrone Roubaix Bib Knickers - Men's
Retail Price:
$229.95
Our Price: $103.48
buy now
If Capo's Padrone bib shorts are some of our favorites of all time -- and they are -- it makes sense that the Capo Padrone Bib Knickers would be, too, given their very similar construction, fit, and of course, legendary Capo quality. To place the Padrone Roubaix bib knickers near the top of its...
Capo Padrone Roubaix Bib Tights - Men's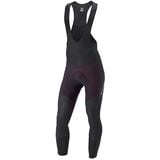 Retail Price:
$279.95
Our Price: $111.98
buy now
The Capo Padrone Bib Tights. First off, yes, "padrone" can mean "godfather," but do yourself a favor and clear from your mind the image of Marlon Brando wearing a baby bib and spandex leggings ... OK, ready to focus? Good, because these Capo Padrone Bib Tights are a completely, entirely different...
Capo Padrone SL Bib Shorts - Men's
Retail Price:
$279.95
Our Price: $195.96
buy now
Capo's Padrone line is back, and this time around it brings visibility to the forefront. For the new HV (high visibility) collection, Capo applied the latest in reflective fabric technology, which provides the same technical attributes and sleek styling as the original Padrone series, but pushes...
Capo Pursuit Bib Shorts - Men's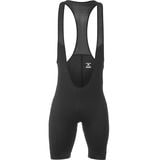 Retail Price:
$169.95
Our Price: $118.96
buy now
Part of Capo's top-of-the-line Corsa series, the Pursuit Men's Bib Shorts are engineered to suit your body while it's in motion, helping improve your ride by supporting muscles, managing moisture, and maintaining comfort when you're in the saddle. Capo made the shorts from HG Power Lycra, an...
Capo Riserva Roubaix Bib Knicker - Men's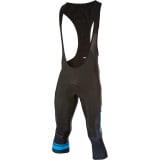 Retail Price:
$179.99
Our Price: $64.80
buy now
Call us crazy, but around the end of August we start feeling a little excited for the cool weather if only so we can pull out our Capo Riserva Roubaix Bib Knickers. There's something intoxicating about a crisp morning ride when we can feel protected from the chill in the air with our knees and...
Capo Rosa Bib Shorts - Men's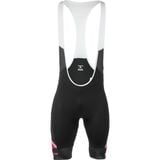 Retail Price:
$159.95
Our Price: $71.98
buy now
For the construction of the Rosa Bib Shorts, Capo used its Ceramica Lycra, HG Lycra, and V-Mesh 360. The Ceramica fabric, as the name implies, is actually made with natural clay-based yarns. Testing showed Capo that by implementing this material into its fabrics, increased circulation and...
Capo Royal Street Bib Shorts - Men's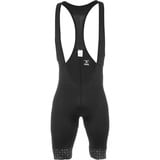 Retail Price:
$150.00
Our Price: $52.50
buy now
Deep in the heart of Utah's Wasatch Mountains, near Competitive's home office in Park City, there's a fabled little ribbon of pain known as Royal Street. If you've had the misfortune of encountering this climb, then you can appreciate the importance of having a well-constructed, comfortable pair...
<< Prev | Back | 1 | 2 | 3 | 4 | 5 | 6 | 7 | 8 | 9 | 10 | More | Next >>