Mens Road Bike Bottoms - Road Bike Shop
Shop
>
Men's Apparel Clothing
>
Men's Apparel Road Bike Clothing
>
Men's Apparel Road Bike Bottoms
Capo Gibraltar Bib Short - Men's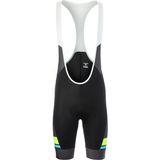 Pull on the Capo Men's Gibraltar Bib Short before your next ride and prevent saddle soreness from cutting your adventure short like lesser bibs have in the past. A stretchy poly blend conforms to your body for a performance fit that breathes wells, flexes easily, and wicks sweat from your skin...
Capo Helix Bib Short - Men's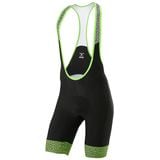 Retail Price:
$219.95
Our Price: $145.00
buy now
Taking its design from the endurance-inspired Le Mans Bib Short, the Capo Men's Helix Bib Short supports hard-working leg muscles when you're pushing out watts like an Italian sports car redlining its engine at 8,000rpm. Responsible for its supportive fit and feel, Schoeller's Evo+ Lycra SPF...
Capo Le Mans Bib Short - Men's
While they're not part of the sport we're most obsessed with, endurance auto events like Le Mans do have a great deal in common with cycling. They involve wheels, the appropriation of public roadways, and they test an athlete, team, and support staff's abilities to maintain a winning pace to the...
Capo Leggero Bib Short - Men's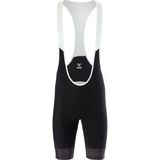 Retail Price:
$199.95
Our Price: $139.96
buy now
The Capo men's Leggero Bib Shorts are every bit as versatile as the Leggero SL model, just without the additional Luminescence finish to the compressive leg bands. They still have a 12-panel construction that's built with the high compression and low weight of Italian Lycra, so they add minimal...
Capo Lombardia DWR Roubaix Bib Shorts - Men's
Riding on slightly damp roads doesn't require specialized kit, but if you're regularly spinning for miles through downpours that would make Noah shake his head, well, you're gonna want Capo's Lombardia DWR Roubaix Men's Bib Shorts. Named for a race that's famed for its, uh, weather events, the...
Capo Museo Bib Short - Men's
Retail Price:
$169.95
Our Price: $127.46
buy now
Inspired by the stunning architecture from the SFMOMA, the Capo Men's Museo Bib brings you dazzling style and race-ready performance. An advanced 11-panel pattern and a blend of high-grade Italian textiles including medium-gauge Lycra bring you ideal compression, improved circulation, and reduced...
Capo Nova Bib Short - Men's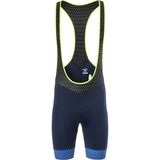 Retail Price:
$219.95
Our Price: $142.97
buy now
Every year in late March, when the temperature is beginning to rise and early mornings have that crisp, coolly humid brightness to them as winter's frost is burned off, we find ourselves longing for the road with a Dantean passion: "I felt awoken in my heart / a loving spirit that was sleeping."...
Capo Nova Bib Short - Men's
Crafted with the finest Italian textiles, the Capo Men's Nova Bib Short ignites your passion for riding as you hammer down straights and push up daunting climbs in the mountains. As any cyclist is well aware, the fit and feel of a good pair of bibs is essential, allowing you to purely focus on...
Capo Padrone Aero Bib Short - Men's
Retail Price:
$299.95
Our Price: $209.96
buy now
If you've been riding in a pair of bibs with more mileage than a used car, it's worth the investment to splurge on a pair of fresh bibs that'll shift your focus from distracting irritation to improving physical endurance. Elevating comfort to realms previously unattainable with your haggard bibs,...
Capo Padrone Bib Short - Men's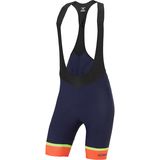 Retail Price:
$249.95
Our Price: $162.47
buy now
Since the Padrone Jersey represents Capo's best efforts at fit and comfort to date, the only way to have matching bib shorts was to push their design to new levels to match it. The Padrone Men's Bib Shorts are that next level. The fit has been refined from their super corsa paneling design. There...
<< Prev | Back | 1 | 2 | 3 | 4 | 5 | 6 | 7 | 8 | 9 | 10 | More | Next >>