Mens Road Bike Bottoms - Road Bike Shop
Shop
>
Men's Apparel Clothing
>
Men's Apparel Road Bike Clothing
>
Men's Apparel Road Bike Bottoms
Assos T.FF_1Shorts_S7 Bib Shorts - Men's
Throughout its history, Assos has proven never shy about throwing out everything it's developed in the past and starting from scratch in order to revolutionize not just its own line, but the industry as a whole. The T. FF_1Shorts_S7 Men's Bib Shorts are something of a departure from this trend,...
Assos T.milleshorts_s7 - Men's
Assos has a long history of appearing on the podiums of cycling's biggest events. Sometimes these appearances are prominent public endorsements, as with Cancellara in Rio, and sometimes they're clandestine, as with the entire podium of the 1982 worlds. Considering that that podium comprised the...
Assos T.tiburu_s7 Bib Shorts - Men's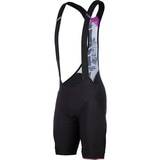 Autumn riding is fraught with peril. We don't mean sudden storms, buffeting winds, and less daylight. Rather, we're talking about the dangers of over- or under-dressing for a bike ride. Assos helps to address this problem with its new, thermally insulated T. tiburu_s7 Bib Shorts, which you can...
Assos T.Works_Teamshorts_S7 - Men's
Assos delivered the best news of all this season for loyal fans when it announced a partnership between itself and Mercedes AMG Petronas. Whether or not the team is your number one, let's be honest, collaborations between cycling teams and single-seat auto racing teams are rare. Seeking...
Assos Tiburuknickersmille_s7 - Men's
Some riders love layering up knee warmers and arm warmers, which are handy items for a cycling wardrobe, no doubt, but to many of us they can seem excessive, unnecessary, and obtrusive, with too many silicone grippers, and finicky fabric that won't stay in place. Instead of messing with fussy...
Capo Bloc Bib Short - Men's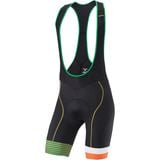 Retail Price:
$239.95
Our Price: $191.96
buy now
Designed using Capo's highest grade textile, the Men's Bloc Bib Short delivers a performance fit for those high-intensity, demanding rides of summer. The Bloc's 13-panel pattern boasts new ultra-high-gauge Lycra to ensure optimal compression, support, circulation, and recovery, while also keeping...
Capo Corsa Bib Short - Men's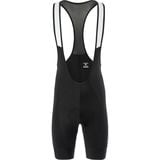 Retail Price:
$149.95
Our Price: $112.46
buy now
While the moisture managing properties of Capo's Corsa Bib Shorts have been a staple since the advent of Lycra kit in the '70s, the latest trend of gentle, fatigue-fighting compression is a feature that not every manufacturer has begun to incorporate into more affordable kit. Capo has, and the...
Capo Diablo Bib Short - Men's
Retail Price:
$199.95
Our Price: $119.97
buy now
Inspired by the serpentine road that snakes its way up California's Mount Diablo, our latest CC-exclusive collaboration with Capo honors the longest, driest, hottest climbs we take on in the summer. Whether you've ridden Diablo yourself under the hot sun, stood among the scrub brush cheering for...
Capo Fresco SL Bib Short - Men's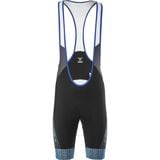 Retail Price:
$250.00
Our Price: $137.50
buy now
Take a radical departure from ordinary cycling apparel with the stunning Italian design of the Capo Men's Fresco SL Bib Short. This special-edition bib short commemorates the prestigious Tour of California, which stretches from the sun-drenched shores of San Diego to the rolling vineyards of...
Capo Gibraltar Bib Short - Men's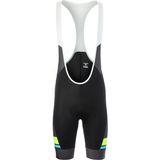 Pull on the Capo Men's Gibraltar Bib Short before your next ride and prevent saddle soreness from cutting your adventure short like lesser bibs have in the past. A stretchy poly blend conforms to your body for a performance fit that breathes wells, flexes easily, and wicks sweat from your skin...
<< Prev | Back | 1 | 2 | 3 | 4 | 5 | 6 | 7 | 8 | 9 | 10 | More | Next >>