Mens Road Bike Bottoms - Road Bike Shop
Shop
>
Men's Apparel Clothing
>
Men's Apparel Road Bike Clothing
>
Men's Apparel Road Bike Bottoms
Assos T.rallyShorts_s7 Shorts - Men's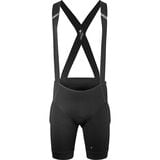 When Assos triumphantly rolled out its new, mountain-minded T. rallyShorts_s7 Shorts, we were admittedly surprised -- not that the Swiss company was leaving the black ribbon for the dusty trail, but that we never found it odd that a company based in such mountainous terrain hadn't done so before....
Assos T.tiburu_s7 Bib Shorts - Men's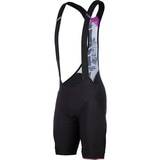 Autumn riding is fraught with peril. We don't mean sudden storms, buffeting winds, and less daylight. Rather, we're talking about the dangers of over- or under-dressing for a bike ride. Assos helps to address this problem with its new, thermally insulated T. tiburu_s7 Bib Shorts, which you can...
Assos tK.607_S5 Bib Knickers - Men's
Retail Price:
$298.95
Our Price: $209.26
buy now
When tights are overkill, but shorts leave your knees cold, the Assos tK. 607_S5 Bib Knickers are the simple solution. Insulated to keep your muscles and joints warm, the tK. 607_S5 provide the same plateau of Assos quality as the summer-weight T. 607_S5 -- only now you get the pinnacle of cool...
Assos Tk.tiburuknickers_s7 Knicker - Men's
Your trusty Assos T. tiburushort_s7's are perfect for those blustery early fall days, but fighting with pinching knee warmer hems and migrating fabric can wear a bit thin on the nerves when the temperature drops a few degrees. Fret no more and don a pair of the Assos Men's Tk. tiburuknickers_s7...
Attaquer Batter Up Kit - Men's
Retail Price:
$318.95
Our Price: $191.37
buy now
Let us introduce you to Attaquer. Attaquer, North America. North America, Attaquer. Now you're friends, and believe us, Attaquer wants to shake your hand from across the Pacific -- Australia to America. Perhaps that's why the designs for its latest collection are based around America's most...
Attaquer Bird Watching Kit - Men's
Spotting a cycling kit whose design deviates from the typical chook styles (bright swoops and whorls that sear your retina or too-cool-for-school black-on-black) can be as rare as sighting the megatick Pezoporus occidentalis. Leave it to the unabashed Attaquer to burn up a rare exception to this...
Attaquer CORE Bib Shorts - Men's
By now, you've probably come to expect cycling apparel from Attaquer to jump off the screen and shout. It's true, that many of the Australian manufacturer's designs are quite flashy. What you may not know, however, is that Attaquer has a more subdued line of clothing--its CORE collection--of...
Attaquer Gone Fishin' Kit - Men's
We had no idea how much overlap there is between fishing and cycling until Attaquer sent us the Gone Fishin' Kit. Both disciplines have elements of costume and gear that make them look silly to others, both require planning and usually a significant block of dedicated time to properly enjoy, both...
Attaquer Heat Map Kit - Men's
Attaquer's Heat Map Kit cleverly fools your opponents by displaying the globe's heat centers on your upper body, suggesting that your cardiovascular system is well in the red while masking your primed engine's heat-producing speed with cooling blue oceans and a sliver of Antarctica. Reassured by...
Attaquer Mountain Climb Mash Kit - Men's
A relative newcomer to the cycling apparel game, Attaquer wants you to look as bold as you feel when riding. The Attaquer Mash-Up Kit will certainly make heads turn in the pack. Stand out from the crowd with your riding and your outfit when you chose Attaquer. The jersey is a Pro-Fit, body...
<< Prev | Back | 1 | 2 | 3 | 4 | 5 | 6 | 7 | 8 | 9 | 10 | More | Next >>