Mens Road Bike Bottoms - Road Bike Shop
Shop
>
Men's Apparel Clothing
>
Men's Apparel Road Bike Clothing
>
Men's Apparel Road Bike Bottoms
Levi's Commuter 511 Denim Pants - Men's - Men's
The Commuter 511 Denim Pants from Levi's feature a water-resistant and dirt-repellent NanoSphere protective finish to make commuting in hostile weather a little more acceptable, especially if your destination is the office. It's for this very reason that Levi's also incorporated an odor-resistant...
Levi's Commuter 511 Slim Fit Denim - Men's
Retail Price:
$87.95
Our Price: $52.00
buy now
If you've heard of the Levi's Commuter 511 Denim Pants, you've probably been struggling to find them all year. Well, we're happy to tell you that your quest is finally over, and believe us, it's been worth the wait. These aren't some run-of-the-mill, one-off attempt at appeasing a subculture....
Levi's Commuter 511 Trousers - Men's - Men's
Sure, you tear up the tarmac after work, but Levi's wants to know why you're not riding everywhere, all of the time? Yes, we're referring to the two words that strike fear into the hearts of all Lycra-coveting men on earth -- bicycle commuting. Perhaps you've tried in the past, and perhaps your...
Louis Garneau CB Carbon 2 Bib Shorts - Men's - Men's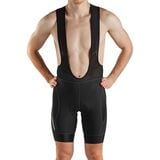 With their incorporation of cooling technologies and the antistatic, antimicrobial properties of carbon fiber, Louis Garneau's CB Carbon 2 Bib Shorts are just as appropriate for long training rides and sportives as they are for hard racing in your local crit series. The CB Carbon shorts are,...
Louis Garneau CB Carbon 2 Shorts - Men's - Men's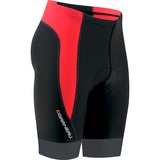 Louis Garneau's line of cycling shorts runs the gamut from "performance" to "workhorse," but if we were to ignore the industry-wide trend of over-specialization, we'd chose the CB Carbon 2 Shorts as the ideal solution for every cycling problem. Charity ride? Check. Interval training? Check....
Louis Garneau Corsa 2.0 Bib Shorts - Men's
We get a lot of folks inquiring as to the benefits associated with expensive bib shorts, and it's easy to see why. You see, we tend to believe in the theory that you get what you pay for, but at the same time, it can be hard to justify spending the better part of a grand on a few strips of fabric...
Louis Garneau Course Bib Thermal - Men's - Men's
Riding in the colder months of the year can be a lot of fun. You get to enjoy the changing leaves, the long dusks, and an opportunity to undo the indulgent damage of seasonal get-togethers. If we did have to choose two negatives about cold-weather cycling, they'd be getting caught on the road in...
Louis Garneau Course Elite Bib Tights - Men's - Men's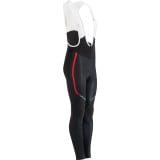 Pairing warmers with our favorite bib shorts is what most of us prefer for fall riding, but when the icy weather really settles in, a lightly insulated pair of bib tights becomes a mainstay in our cycling wardrobe. Louis Garneau developed its Course Elite Bib Tights with several of its top...
Louis Garneau Course Race 2 Bib Shorts - Men's - Men's
As implied by their name, Louis Garneau's Course Race 2 Bib Shorts are the pole position of a line of cycling clothing designed for the competitive cyclist. With a construction of compressive, fatigue-limiting CB Gladiator and CB Lazer Rev, you'll be able to comfortably stay on course by...
Louis Garneau Course Superleggera Bib Short - Men's - Men's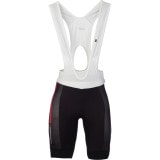 Nothing creates tension between you and your bike like an ill-fitting, uncomfortable pair of bib shorts. Well, perhaps nothing except sweltering summer heat. The Louis Garneau Course Superleggera Bib Shorts are half of Garneau's premier hot-weather ensemble. With effort-prolonging support,...
<< Prev | Back | 21 | 22 | 23 | 24 | 25 | 26 | 27 | 28 | 29 | 30 | More | Next >>