Mens Road Bike Bottoms - Road Bike Shop
Shop
>
Men's Apparel Clothing
>
Men's Apparel Road Bike Clothing
>
Men's Apparel Road Bike Bottoms
Hincapie Sportswear Vantage Bib Knickers - Men's - Men's
The advantages of knickers are legion: warmth without suffocation, no ankle or Achilles irritation from zippers, and no issues for cyclists whose inseams aren't compatible with off-the-peg tights that are supposedly full-length. With the Advantage Bib Knickers, Hincapie Sportswear combines the...
Hincapie Sportswear Vantage Bib Short - Men's - Men's
The Hincapie Vantage Men's Bib Shorts are designed for medium-length rides where you're going hard. The compressive fabric adds critical support to your legs, keeping you fresh. And the race-bred cut keeps you looking and feeling sleek--perfect when you want the psychological advantage to be on...
Hincapie Sportswear Velocity Plus Competitive Cyclist Bib Shorts - Men's - Men's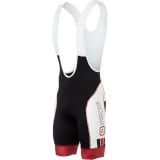 Retail Price:
$140.00
Our Price: $63.00
buy now
Whether you're climbing in the Wasatch or partaking of the midweek race around Central Park, you'll need bibs that can handle the heat. Hincapie's Velocity Plus Competitive Cyclist Bib Shorts feature the latest in temperature regulation technology. The Velocity Plus shorts were constructed from...
Levi's Commuter 504 5-Pocket Pants - Men's
Retail Price:
$87.95
Our Price: $57.17
buy now
For just about as long as Americans have been commuting, Levi's has been along for the journey. Today, the iconic San Francisco label continues to provide the standard uniform for commuters, with the new bicycle-specific line standing as a testament to the brand's lasting appeal. The Commuter 504...
Levi's Commuter 510 5-Pocket Denim Pant - Men's
We're not going to pull any punches, here. If you've been looking at the new Levi's Commuter line, and you haven't found any pants that are skinny enough for your taste, these Commuter 510 5-Pocket Denim Pants are for you. Essentially, this is the slimmest cut that Levi's has to offer, making...
Levi's Commuter 511 Slim Fit Denim - Men's
If you've heard of the Levi's Commuter 511 Denim Pants, you've probably been struggling to find them all year. Well, we're happy to tell you that your quest is finally over, and believe us, it's been worth the wait. These aren't some run-of-the-mill, one-off attempt at appeasing a subculture....
Louis Garneau CB Carbon Bib Short - Men's - Men's
Retail Price:
$169.95
Our Price: $135.96
buy now
Louis Garneau's CB Carbon Bib Shorts are built for the cyclist that puts long hours into the saddle. Essentially, it embodies all of the features necessary for this task, only at about half of the typical asking price. Unlike common dark textiles that absorb radiant energy, Louis Garneau treated...
Louis Garneau Competitive Cyclist Pilot LE Bib Shorts - Men's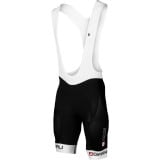 Retail Price:
$179.95
Our Price: $62.98
buy now
The new Pilot LE Bib Shorts were designed to provide you with the ultimate combination of support and all-day riding comfort. They represent Garneau's 30 years in the apparel-making business, incorporating the same designs and fabrics used to outfit the world's best cyclists. With the Pilot LE...
Louis Garneau Corsa 2.0 Bib Shorts - Men's
Retail Price:
$224.95
Our Price: $112.48
buy now
We get a lot of folks inquiring as to the benefits associated with expensive bib shorts, and it's easy to see why. You see, we tend to believe in the theory that you get what you pay for, but at the same time, it can be hard to justify spending the better part of a grand on a few strips of fabric...
Louis Garneau Course Bib Thermal - Men's - Men's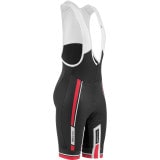 Riding in the colder months of the year can be a lot of fun. You get to enjoy the changing leaves, the long dusks, and an opportunity to undo the indulgent damage of seasonal get-togethers. If we did have to choose two negatives about cold-weather cycling, they'd be getting caught on the road in...
<< Prev | Back | 21 | 22 | 23 | 24 | 25 | 26 | 27 | 28 | 29 | 30 | More | Next >>