Mens Road Bike Bottoms - Road Bike Shop
Shop
>
Men's Apparel Clothing
>
Men's Apparel Road Bike Clothing
>
Men's Apparel Road Bike Bottoms
Assos LL.bonKa_s5 Bib Tights - Men's
Retail Price:
$448.95
Our Price: $291.82
buy now
Assos' LL. bonKa_s5 Bib Tights are similar to its LL. bonKa_s5 Tights, with anatomic shaping of the Roubaix and Roubaix Q fabric panels, but they increase the cold-weather comfort by adding Stratagone wind/waterproof material to exposed frontal portions of your legs. The total garment weight is...
Assos LL.fugu Bib Tights - Men's
Retail Price:
$598.95
Our Price: $389.32
buy now
Not many cyclists are willing to brave the range of temperatures that Assos designed the LL. fugu Bib Tights for, but from 42 all the way down to 21 degrees Fahrenheit, you can at least count on your legs staying warm. These are Assos' most technologically-advanced bib tights to date. They look...
Assos LL.fugu_S5 Bib Tights - Men's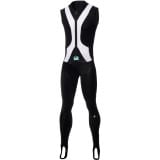 Retail Price:
$648.95
Our Price: $454.26
buy now
When you own a pair of Assos LL. fugu_s5 Bib Tights, you'll be praying for cold weather. You'll inhabit the role of club mate who shows up for sub-freezing rides with a big smile on your face. Your friends might be a bit peeved by your good cheer, but you'll be the one ticking off the miles,...
Assos LL.haBu Bib Tights - Men's
Retail Price:
$318.95
Our Price: $223.26
buy now
Since they rank a five out of seven on Assos' elemental protection scale, the LL. haBu Bib Tights are probably sufficient enough to see most cyclists through the winter. In fact, their use of Assos' RXQ fabric, which has become a well-known companion for many of us over the course of long winter...
Assos LL.haBu_s5 Cycling Bib Tights - Men's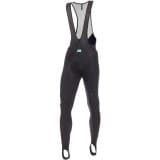 Retail Price:
$368.95
Our Price: $239.82
buy now
With its S5 series, Assos has you covered for any weather condition. From chilly to downright cold, the LL. haBu_s5 Bib Tights provide protection when shorts or knickers are inadequate. Truthfully, while we appreciate a bare lower leg, there's a point where the warmth and comfort of Assos'...
Assos LL.Uno_s5 Bib Tights - Men's
Retail Price:
$298.95
Our Price: $209.26
buy now
There are only a handful of countries that a hold pedigree of precision, and Switzerland is certainly one of them. Not surprisingly, this is Assos' home turf. And with a heritage that lays claim to Switzerland's most prestigious watchmakers, no one in the cycling apparel market comes close to...
Assos T FI.13_S5 Bib Shorts - Men's
Retail Price:
$369.95
Our Price: $203.47
buy now
Regardless of whether you love or hate their fashionista print ad campaigns, you must give full credit to Assos for their role as pioneer in the bike industry. Before Assos' emergence in the late 1990's, the main qualifier to establish the quality of a bib short (made back then by companies like...
Assos T.607_S5 Bib Shorts - Men's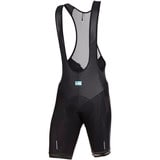 Retail Price:
$298.95
Our Price: $179.37
buy now
Assos created the S5 Thermal Bibs with the understanding that the relative insulation of your knee warmers leaves the thin lycra of your cycling shorts feeling a bit sheer when you turn into a chilly headwind. Combine these S5 Thermal Shorts with knee warmers to make a modular system that gives...
Assos T.campionissimo_s7 Bib Shorts - Men's
Six years have passed since Assos rolled out what would become known as the pinnacle of its bib short designs. Called the _s5, this revered collection of shorts has been, to all who've ridden in them, simply the best fitting and most supportive bibs on the market. Well, in the true fanaticism...
Assos T.cento_s7 Bib Shorts - Men's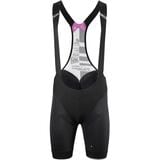 Assos' engineers worked with their Werksmannschaft factory team riders over the past six years to develop the all-new T. cento_s7 Bib Shorts. These stand as a testament to the Swiss brand's dedication to fit and function perfection, as they are the next generation of the proven FI. Mille. There...
<< Prev | Back | 1 | 2 | 3 | 4 | 5 | 6 | 7 | 8 | 9 | 10 | More | Next >>