Mens Road Bike Bottoms - Road Bike Shop
Shop
>
Men's Apparel Clothing
>
Men's Apparel Road Bike Clothing
>
Men's Apparel Road Bike Bottoms
Giro New Road Ride Bib Shorts- Men's - Men's
While the majority of Giro's New Road cycling apparel isn't designed specifically for cycling so much as it is for a lifestyle that involves cycling, we do feel that the New Road Ride Bib Shorts address a missing link between the New Road philosophy and many of Giro's other cycling products....
Giro New Road Ride Classic Shorts - Men's - Men's
The beauty of Giro's clothing collection is that every piece works just as well off the bike as it does on. That being said, its designers still created several items that lean more in one direction or the other, using features and fabrics as giveaways as to the main intent of where they're most...
Giro New Road Ride Shorts - Men's - Men's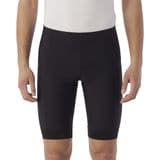 On their own or paired with the Ride Overshorts, Giro's New Road Ride Shorts for men are perfect for logging scenic miles in the saddle. They are Giro's first bib-less Lycra riding shorts, built with all the support and comfort necessary for rides longer than just spinning to the coffee house....
Giro New Road Ride Tailored Overshort - Men's - Men's
Similar to Giro's Ride Classic Shorts, these were designed with the same flexible material and sharp finishing details, but they feature even more of a streamlined fit. And, like everything in Giro's apparel collection, the Tailored Shorts function perfectly well off of the bike, but really shine...
Giro New Road Shorts - Men's - Men's
Retail Price:
$99.95
Our Price: $59.97
buy now
The designers at Giro knew that, if they were going to build a collection of shorts made for logging hours in the saddle, they would also need to build supportive, complementary liners. This is where the Giro Shorts come into play. Made as a foundation, next-to-skin layer, Giro's Shorts were made...
Giro New Road Undershort 2.0 - Men's - Men's
Sore butts are never a good thing, and despite the fact that you may not love the look of Lycra shorts, a couple of hours in the saddle is bound to wear on the butt of any cyclist who rides sans chamois. The Giro New Road Undershort 2. 0 is designed to be worn under your baggies, so you can enjoy...
Giro Thermal 3/4 Bib Undershorts - Men's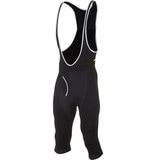 Retail Price:
$179.95
Our Price: $125.96
buy now
Giro designed its new 3/4 Thermal Bib Undershorts as a foundation layer for all of your cool-weather rides, as they seamlessly layer under outer riding clothing. This way, you remain supported, dry, and comfortable as you pedal from one place to the next this fall and winter. The shorts were...
Giro Thermal Tights - Men's
We've been pleasantly surprised by the cool-weather offerings from Giro's New Road line this year, and -- in the newly introduced Giro Thermal Tight -- we may have identified the under-appreciated MVP of the lot. They feature a wool blend, which appeals to our love of cycling eras gone by, and a...
Gore Bike Wear Contest 2.0 SO Bib Tight + Insert - Men's - Men's
Retail Price:
$159.95
Our Price: $79.98
buy now
Cold temperatures alone are rarely enough to deter us from riding. But, the biting wind and freezing rain that cuts right through our clothes, stiffens our joints, and makes us feel like we took a Liquid Nitrogen Shower -- that's what can keep us indoors at times. Thankfully, Gore Bike Wear...
Gore Bike Wear Contest 3/4 Bib Tight - Men's - Men's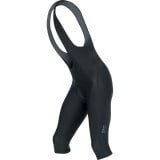 Retail Price:
$99.95
Our Price: $54.97
buy now
Your bibs are going to spend the majority of their days on you and in the cycling position, so it makes sense that GORE Bike Wear made its Contest 3/4-Length Bib Tights with a bike-posture-specific fit. This means less uncomfortable crotch and shoulder-strap pulling when you hunker down for a...
<< Prev | Back | 11 | 12 | 13 | 14 | 15 | 16 | 17 | 18 | 19 | 20 | More | Next >>