Mens Road Bike Bottoms - Road Bike Shop
Shop
>
Men's Apparel Clothing
>
Men's Apparel Road Bike Clothing
>
Men's Apparel Road Bike Bottoms
Fox Racing Evolution 3/4 Liner - Men's - Men's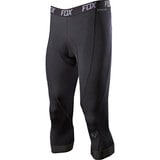 The Fox Evolution 3/4 Liner won't just kick your on-bike comfort up a notch -- it will extend your riding season a bit by covering up those knees to keep you warmer later into the season. In general, it's a practical and comfortable way to get more out of your rides. The liner is made out of Fox...
Giordana EXO Bib Knickers - Men's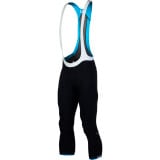 To be completely honest, we weren't expecting Giordana's next evolutionary step to occur so shortly after the creation of FormaRed Carbon. However, we welcome it all the same. With its new EXO Bib Knickers, Giordana has completely rewritten the book on cycling apparel by incorporating the most...
Giordana EXO System Bib Shorts - Men's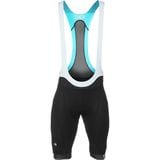 We won't sugar coat it. For years, we've viewed Giordana's FormaRed Carbon bib shorts as the pinnacle of comfort. However, never being one to rest on its laurels, Giordana has finally surpassed the monolith of FRC, and the name is the EXO System Bib Shorts. Sure, a host of synonyms come to mind...
Giordana FormaRed Bib Shorts with Cirro Insert - Men's - Men's
Occupying the pole position of a clothing line renowned for high-end materials and industry-leading innovation comes with certain responsibilities. Fit, function, style -- every element of construction has to be as close to perfect as technology will allow. Giordana's FormaRed Bib Shorts and...
Giordana FormaRed Carbon Bib Knickers - Men's - Men's
Since FormaRed Carbon's inception, Giordana has continued to set the bar of quality cycling apparel higher and higher. Leading the way in the pro peloton, FormaRed Carbon's signature second-skin-fit make it an adored must-have -- even for the Competitive Cyclist Pro Team. Retaining the same...
Giordana FormaRed Carbon Bib Tights - Men's - Men's
You've probably ridden in winter tights that are plenty warm, yet completely awkward in the fit department. Don't worry, this is boilerplate in cycling apparel. All too often, you're forced to compromise between warmth and comfort. And knowing this, Giordana has shattered the mold of winter...
Giordana FormaRed Carbon Shorts with Cirro Insert - Men's - Men's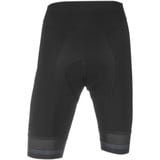 In the cycling shorts industry, the descriptor "premium" is often immediately followed by "bib shorts." That's why we're so pleased that Giordana is offering the FormaRed Carbon Shorts and their inimitable Cirro Insert in a bib-free version. Opting for the non-restrictive comfort of a bib-free...
Giordana FormaRed Carbon Wicked Fast Bib Shorts - Men's - Men's
Wicked Fast isn't just the name of the design theme that Endurance Conspiracy artist Tony DeBoom bestowed on Giordana's FormaRed Carbon line, it's also an accurate moniker for the line itself. Giordana's fastest gear, the FormaRed Carbon Wicked Fast Men's Bib Short, is as rapid on the bike as it...
Giordana FormaRed Carbon Windfront Bib Tights - Men's - Men's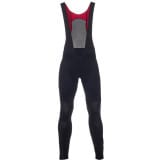 When it comes to technical cycling apparel, we can't think of anyone besides Giordana that's going to the length of blocking cell phone tower electrical interference. Seriously, over time, the mad scientists at Giordana have thought of everything. And it's that level of passion, care, and...
Giordana Fusion Bib Short with Nimbo Insert - Men's - Men's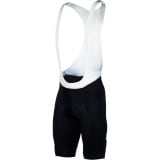 Giordana's Fusion Bib Shorts meld traditional, time-tested fabrics with advanced paneling to create a short that has a superb fit at a price point that puts them on the bargain rack. The shorts start with Giordana's Moxie fabric. A 210g nylon/spandex knit, it stretches and breathes and is treated...
<< Prev | Back | 11 | 12 | 13 | 14 | 15 | 16 | 17 | 18 | 19 | 20 | More | Next >>