Mens Road Bike Bottoms - Road Bike Shop
Shop
>
Men's Apparel Clothing
>
Men's Apparel Road Bike Clothing
>
Men's Apparel Road Bike Bottoms
Giordana Scatto Pro Limited Edition Bib Short - Men's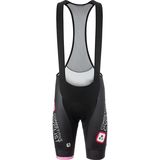 Retail Price:
$149.95
Our Price: $97.47
buy now
While your mind wanders along the course of the Giro this summer, from sun-baked Sardinia, to sinuous climbs through the spiny Dolomites and postcard views of Firenze, and finally northward, towards the towering spires of Milan and its Duomo, make sure you're wearing the Giordana Scatto Pro...
Giordana SilverLine Bib Short - Men's
Retail Price:
$159.95
Our Price: $119.96
buy now
Don't make the mistake of thinking you have to buy top-end race kit just to ride in a well-crafted bib short. The area between budget and pro-level kit is vast, and no other brand makes premium materials and expert fit accessible to a variety of riders like Giordana does. Add the newly redesigned...
Giordana SilverLine Shorts - Men's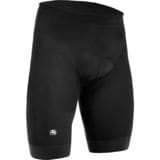 Retail Price:
$129.95
Our Price: $105.26
buy now
While they still maintain the affordability of Giordana's SilverLine kit, the new SilverLine Shorts still enjoy a lot of the luxury and performance of Giordana's Forma Red Carbon line. As you pedal out some recovery miles or blast through a HIIT session at the gym, you will feel the supportive...
Giordana Sosta Bib Tight - Men's
Leave it to the Italians at Giordana to insist that fashion and function can coexist peacefully in the saddle. Thought they're not as blatantly fashionable as the houndstooth Sosta Jacket, the Sosta Men's Bib Tights are imbued with stylish notes like contrast seams and an ankle zip overflap in...
Giordana Tenax Pro Bib Short - Men's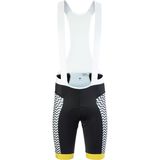 Retail Price:
$149.95
Our Price: $112.46
buy now
Impeccable paneling and sleek seam lines are the hallmarks of Giordana's Tenax Pro Men's Bib Shorts. Designed to add some much-needed style to mid-week club rides and Saturday morning showdowns out on the levee, these bib shorts pair perfectly with Giordana's Tenax Pro jerseys to serve as the...
Giordana Vero Pro Astana Team Bib Short - Men's
Contador, Kloden, Nibali, Vinokourov, Armstrong, Salvodelli--the names that have ridden in Astana's sky blue and bright yellow livery is a who's who of stage race contenders over the previous two decades. While all of their careers may not have panned out in the most graceful way, they have given...
Giordana Vero Pro Bib Short - Men's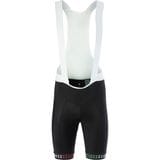 Retail Price:
$124.95
Our Price: $87.46
buy now
Giordana blends durable comfort and classic styling into its affordable and value-packed Men's Vero Pro Bib Shorts. Fashioned from stretchy yet compressive fabrics, these bib shorts conform to your body's curves and move with you comfortably as you turn the pedals. Inside, you'll find Giordana's...
Giordana Vero Pro Orica Team Bib Short - Men's
Despite the success it's enjoyed at cycling's highest level--and all the hard work and professionalism it took to earn that success--the riders and staff of Orica have always found time to clown around. Music videos; recreations of grand tour stages with toys, asparagus, and cans of tuna fish;...
Giro Chrono Expert Bib Short - Men's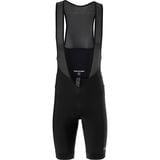 Besides creating apparel that will make you faster, most cycling companies' main goal is to create kit that the most discerning, experienced road cyclist won't notice when they're out training. While it's impossible for us to say whether they'll ever get there, we will say the constant striving...
Giro Chrono Expert Shorts - Men's
While previous generations of Giro's cycling shorts were sort of uncertain in their role -- Commuter shorts? Liners under baggies? -- the men's Chrono Expert Shorts represent Giro committing fully to the road scene. Compared to the Chrono Sport, the Chrono Expert features a higher percentage of...
<< Prev | Back | 11 | 12 | 13 | 14 | 15 | 16 | 17 | 18 | 19 | 20 | More | Next >>