Mens Road Bike Bottoms - Road Bike Shop
Shop
>
Men's Apparel Clothing
>
Men's Apparel Road Bike Clothing
>
Men's Apparel Road Bike Bottoms
Giordana FormaRed Carbon Men's Bib Tights - Men's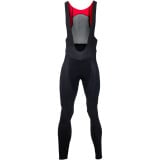 You've probably ridden in winter tights that are plenty warm, yet completely awkward in the fit department. Don't worry, this is boilerplate in cycling apparel. All too often, you're forced to compromise between warmth and comfort. And knowing this, Giordana has shattered the mold of winter...
Giordana FormaRed Carbon Windfront Men's Bib Tights - Men's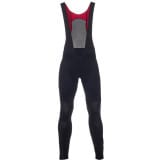 When it comes to technical cycling apparel, we can't think of anyone besides Giordana that's going to the length of blocking cell phone tower electrical interference. Seriously, over time, the mad scientists at Giordana have thought of everything. And it's that level of passion, care, and...
Giordana Fusion Bib Short with Nimbo Insert - Men's - Men's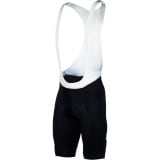 Giordana's Fusion Bib Shorts meld traditional, time-tested fabrics with advanced paneling to create a short that has a superb fit at a price point that puts them on the bargain rack. The shorts start with Giordana's Moxie fabric. A 210g nylon/spandex knit, it stretches and breathes and is treated...
Giordana Fusion Men's Bib Tights - Men's
Somewhere between twilight picnics in the last rays of summer sun and the color-watching amazement of morning rides, winter seems to cleverly slip right in. Before you know it, chilled knees and popsicle-toes are no longer cured by adding an extra pair of socks and knee warmers. Don't let the...
Giordana Fusion Men's Shorts - Men's
Sure, you'll find Vini Farnese racing around Europe in skin-tight Giordana kits, but that doesn't mean that Giordana forgot about us non-superhuman riders. We demand quality and comfort, too, only we don't want to empty our savings accounts for a pair of shorts. Luckily, though, Giordana's Fusion...
Giordana G Shield Bib Shorts - Men's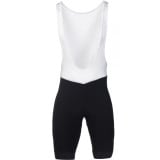 You're wanting to stay in shape all winter and put the hurt on your buddies come spring, but if you aren't prepared for fall showers and cool temperatures, an afternoon ride is more like playing a game of chance with Mother Nature. Avoid cold, soaked bibs with the Giordana G Shield Bib Shorts....
Giordana G Shield Bib Tights - Men's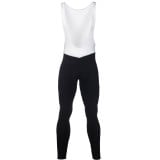 Leg warmers and shorts keep your knees from chilling when the temperatures are cool. But, if the multiple layers aren't taking the edge off of biting, wet winter winds, it's time to get your legs into a pair of the Giordana G Shield Bib Tights. Sewn into a comfortable race fit from contoured...
Giordana Laser Men's Compression Bib Shorts - Men's
If you ask Giordana what 2013 means, you'll most likely hear 'fabrics' belted right back at you. Giordana isn't kidding. We've already seen the venerable FormaRed Carbon series touting a veritable laundry list of materials, and now, the same has been done to the Laser Compression Bib Shorts. New...
Giordana Laser Men's Compression Shorts - Men's
Giordana knows that you like options, which is why it released the popular Laser Compression Shorts without the bib strap uppers. But, just like the bib iteration, the Laser Compression Shorts incorporate all of the same compressive fabrics and advanced technologies into this version. The result...
Giordana Silverline Men's Bib Knickers - Men's
On temperate days when tights are overkill, but standard-fare bib shorts won't suffice, bib knickers provide the most effective protection from crisp air. So, when you find yourself in this predicament, slip into a pair of Giordana's Silverline Bib Knickers and get on the road. Designed for...
<< Prev | Back | 11 | 12 | 13 | 14 | 15 | 16 | 17 | 18 | 19 | 20 | More | Next >>