Mens Road Bike Bottoms - Road Bike Shop
Shop
>
Men's Apparel Clothing
>
Men's Apparel Road Bike Clothing
>
Men's Apparel Road Bike Bottoms
Club Ride Apparel Cog Jeans - Men's - Men's
We're of the opinion that bike rides don't always have to be Lycra-clad or ultra-technical. When you're cruising around town or riding to work, more casual "kit" like the Club Ride Cog Men's Jeans may be better than bike shorts or DH pants. The jeans still have the stretch and mobility you'd...
Club Ride Apparel Gunslinger Shorts - Men's - Men's
Club Ride's primary focus is making sure that you look casual while you're riding, but looking like the resident cool-guy pales in comparison to avoiding saddle sores. Accordingly, the boys in Sun Valley offer the Gunslinger Shorts with Chamois. Now you won't have to sacrifice all-day comfort,...
Club Ride Apparel Johnson Short - Men's - Men's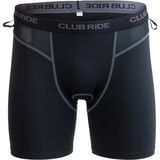 Retail Price:
$29.95
Our Price: $20.96
buy now
The racy naming convention of Club Ride Apparel's Johnson Shorts -- and their Quicky chamois -- will keep you feeling comfortably race-ready on the bike, even when you're in 501s and a corduroy jacket. The Johnsons are made from Active Flow, which is a quick-drying, stretchy material that also...
Club Ride Apparel Pin Rack Knickers - Men's - Men's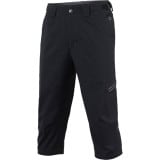 Retail Price:
$89.95
Our Price: $62.96
buy now
Climates are like cyclists in that they're all different from each other and they all vary from season to season, day to day. Not all climates get cold enough to warrant heavy thermal gear, and not all cyclists wear Lycra on every ride -- or even wear it at all. For cyclists who live in temperate...
Club Ride Apparel Rale Pants - Men's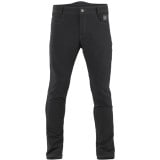 Retail Price:
$119.95
Our Price: $83.96
buy now
We may be a little biased when asked where the best mountain biking in the US is. After all, Park City boasts over 350 miles of single track. That said, though, we'll still willingly admit that Sun Valley, Idaho's mountain bike scene kills it. Club Ride Apparel was born in Sun Valley in 2008 when...
Club Ride Apparel Ray Denim Pants - Men's - Men's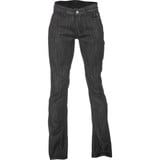 Retail Price:
$89.95
Our Price: $44.98
buy now
Club Ride understands that, while the road does often call us, it doesn't always call us racers. For rides that are less criterium and more casual Friday's bicycle commute to the office, we can't recommend Club Ride's Ray Jeans highly enough. They give you all the comfort and style of your...
Club Ride Apparel Woody Denim Pants - Men's - Men's
When it's 90 degrees and you're out killing it in the high mountains with your 15 pound carbon bike and your highly competitive riding buddies, Lycra gear is a must. But when you and those same friends are out at the bar or a neighborhood BBQ, Lycra doesn't quite fit the bill. Let Club Ride help...
Club Ride Apparel Worx Trouser Pants - Men's - Men's
When you're riding to a social, professional, or academic function, do you dress for the commute or for the event? If you've ever thrown a leg over a top tube, then you're familiar with the pros and cons of either choice. So is Club Ride Apparel, which is why the Worx Trouser Pants are designed...
Colnago C59 Bib Shorts - Men's
Retail Price:
$214.95
Our Price: $139.72
buy now
Frames like Colnago's lugged carbon masterpieces demand a lot of attention because they reward each ride with comfort and reactivity, mile after mile, hour after hour, begging you to stay in the saddle for just one more lap. It's only fitting that the Colnago C59 Bib Shorts are equal to this...
Colnago Winter Deluxe Bib Tights - Men's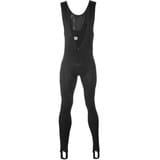 Retail Price:
$299.95
Our Price: $149.98
buy now
We admit that there are many winter weekends when at least some of us would rather stay in our pajamas, curled up on the couch with a cup of coffee and the Sunday paper instead of venturing out into the cold, brisk air for a training ride. But we also recognize that those miles won't accumulate...
<< Prev | Back | 11 | 12 | 13 | 14 | 15 | 16 | 17 | 18 | 19 | 20 | More | Next >>