Mens Road Bike Bottoms - Road Bike Shop
Shop
>
Men's Apparel Clothing
>
Men's Apparel Road Bike Clothing
>
Men's Apparel Road Bike Bottoms
Assos LL Uno Bib Tights - Men's - Men's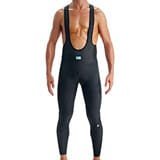 Assos claims that the LL. Uno Bib Tights are "less complex" and "lighter" then similar offerings from other manufacturers. While we believe the lighter part, we were skeptical of the "less complex," because Assos doesn't do simple -- even if the tights seem simple to us because of their...
Assos LL.bonKa_s5 Bib Tights - Men's
Assos' LL. bonKa_s5 Bib Tights are similar to its LL. bonKa_s5 Tights, with anatomic shaping of the Roubaix and Roubaix Q fabric panels, but they increase the cold-weather comfort by adding Stratagone wind/waterproof material to exposed frontal portions of your legs. The total garment weight is...
Assos LL.fugu Bib Tights - Men's
Retail Price:
$598.95
Our Price: $419.27
buy now
Not many cyclists are willing to brave the range of temperatures that Assos designed the LL. fugu Bib Tights for, but from 42 all the way down to 21 degrees Fahrenheit, you can at least count on your legs staying warm. These are Assos' most technologically-advanced bib tights to date. They look...
Assos LL.haBu_s5 Cycling Bib Tights - Men's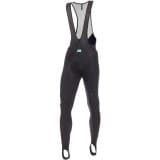 With its S5 series, Assos has you covered for any weather condition. From chilly to downright cold, the LL. haBu_s5 Bib Tights provide protection when shorts or knickers are inadequate. Truthfully, while we appreciate a bare lower leg, there's a point where the warmth and comfort of Assos'...
Assos LL.Uno_s5 Bib Tights - Men's
There are only a handful of countries that a hold pedigree of precision, and Switzerland is certainly one of them. Not surprisingly, this is Assos' home turf. And with a heritage that lays claim to Switzerland's most prestigious watchmakers, no one in the cycling apparel market comes close to...
Assos T FI.13_S5 Bib Shorts - Men's
Retail Price:
$369.95
Our Price: $240.47
buy now
Regardless of whether you love or hate their fashionista print ad campaigns, you must give full credit to Assos for their role as pioneer in the bike industry. Before Assos' emergence in the late 1990's, the main qualifier to establish the quality of a bib short (made back then by companies like...
Assos T FI.Mille_S5 longLeg Bib Shorts - Men's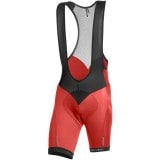 Retail Price:
$289.95
Our Price: $202.96
buy now
The Assos FI. Mille A. 360 bib short was a mainstay of the Assos apparel line for nearly a decade. It was always known as their "Long Distance Short", and in the revamped version here known as the FI Mille S5, this essence remains the same. Why "Long Distance"? It's for two key reasons: First off...
Assos T FI.UnoLogo_S5 Shorts - Men's - Men's
Retail Price:
$198.95
Our Price: $139.27
buy now
When Assos says the T FI. UnoLogo_S5 Shorts are a race-ready all-rounder, there should be no doubt in your mind that they're built to put in the miles. As the logo-laden version of the classic Uno_S5, they signal to everyone in the know that you possess a refined taste in cycling apparel. And...
Assos T FI.Uno_S5 Bib Shorts - Men's
Retail Price:
$199.95
Our Price: $139.96
buy now
Assos refers to their FI. Uno S5 Bib Shorts as their "All-around racing and training shorts". Assos takes the hallmarks of the FI. 13 S5 and re-engineers them in a way that provides a balance between technical advancement and cost control. They're built entirely of Assos' new A430 fabric, giving...
Assos T.607_S5 Bib Shorts - Men's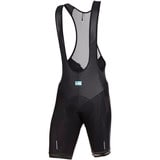 Retail Price:
$298.95
Our Price: $179.37
buy now
Assos created the S5 Thermal Bibs with the understanding that the relative insulation of your knee warmers leaves the thin lycra of your cycling shorts feeling a bit sheer when you turn into a chilly headwind. Combine these S5 Thermal Shorts with knee warmers to make a modular system that gives...
<< Prev | Back | 1 | 2 | 3 | 4 | 5 | 6 | 7 | 8 | 9 | 10 | More | Next >>