Mens Mountain Shoes - Road Bike Shop
Shop
>
Men's Apparel Clothing
>
Men's Apparel Mountain Bike Clothing
>
Men's Apparel Mountain Shoes
Diadora Escape 2 Mountain Bike Shoe - Men's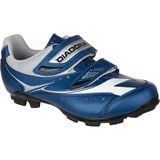 Retail Price:
$119.99
Our Price: $36.00
buy now
Your riding has reached a point where flats and tennis shoes just aren't cutting it anymore. You're wasting a ton of energy and risking being ejected. The Diadora Escape 2 Men's Mountain Bike Shoe delivers the goods without putting you on food stamps.
Diadora Polarex Plus Shoes - Men's
Retail Price:
$228.95
Our Price: $183.16
buy now
Depending on the degree of your addiction to singletrack, cabin fever can start creeping in shortly after the snow's fallen and the trails are covered. Whether you just have to bust out of the house and go get lost out there, or if you never yield to Mother Nature to begin with, the Diadora...
Diadora Titan Leather L/S Shoe - Men's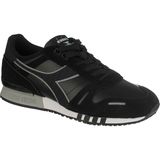 You'll be happy you're wearing the Diadora Men's Titan Leather L/S Shoe when a spur-of-the-moment, pick-up soccer game breaks out in the street. The suede and leather upper adds durability, and the shock-absorbing EVA midsole enhances cushioning, ensuring your feet stay comfortable wherever you...
Diadora X Phantom Shoes - Men's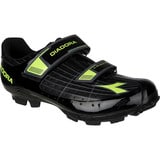 Retail Price:
$98.95
Our Price: $64.32
buy now
With a strong presence on pro road teams like Movistar, it's safe to say that Diadora knows how to make performance cycling footwear, and all this expertise is brought to bear in the X Phantom Shoes. Of course, mountain bike shoes like the X Phantoms have a drastically different role than your...
Diadora X-Tornado Shoes - Men's
Retail Price:
$168.95
Our Price: $135.16
buy now
Right about the time you've done your first 4-6 hour ride on entry-level shoes, you understand what stiff soles are all about. Diadora's X-Tornado Mountain Bike Shoes get a 6 out of 10 on Diadora's scale, which means they're not race-stiff, but they'll provide the support you need on long, tough...
Diadora X-Vortex Comp Shoes - Men's
Retail Price:
$238.95
Our Price: $191.16
buy now
Refining the connection between your feet and pedals is the best way to get faster without spending a jillion dollars or almost as many hours, so Diadora's X-Vortex Comp Men's Mountain Bike Shoes are a relatively minor investment that'll help take your riding to the next level. The secret's in...
Diadora X-Vortex Pro Shoes - Men's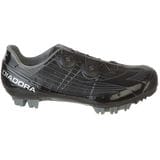 Retail Price:
$298.95
Our Price: $239.16
buy now
Diadora's ultra-stiff X-Vortex Pro Mountain Bike Shoes are designed to put maximum power to your pedals so can rip trails. Diadora uses a carbon fiber sole that registers a 10/12 on the stiffness index to provide optimal power transfer. The X-Vortex's upper features Suprell-Tech Morpho AM Cage...
Fi'zi:k M1 Uomo Shoe - Men's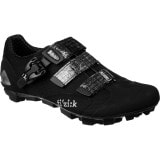 Just because you're going to get muddy doesn't mean your shoes shouldn't have class. The Fizik M1 Uomo Shoes bring sleek design with a flash of shiny style to wow your friends and all the woodland creatures on any trail adventure. Fizik didn't just design these shoes to be pretty though--they're...
Fi'zi:k M3 Uomo Shoes - Men's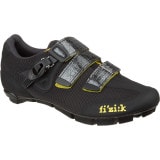 Retail Price:
$274.95
Our Price: $178.72
buy now
When it comes to Fi'zi:k's top-end mountain shoes, you'll notice a few differences between its M1 and M3 Uomo shoes. First, the closure on the M3 utilizes a lightweight aluminum buckle in place of the M1's SL Micrometric composite version. Second, the insole of the M3 is Fi'zi:k's Dual Density...
Fi'zi:k M3B Uomo Boa Shoes - Men's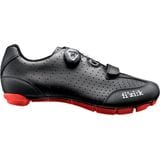 Despite its understated styling (and it's fun-to-say name), the Fi'z:k Uomo Boa shoe is all about the business of going fast. From the high-tech synthetic upper to its carbon fiber sole and everything in between, the Uomo Boa feels the need for speed. The Fi'z:k M3 Uomo wraps your foot in a...
<< Prev | Back | 1 | 2 | 3 | 4 | 5 | 6 | 7 | 8 | 9 | 10 | More | Next >>