Mens Mountain Shoes - Road Bike Shop
Shop
>
Men's Apparel Clothing
>
Men's Apparel Mountain Bike Clothing
>
Men's Apparel Mountain Shoes
Northwave Touring Cycling Shoes - Men's - Men's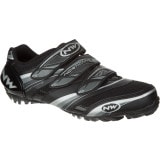 Retail Price:
$99.95
Our Price: $29.98
buy now
Scrambling around convenience stores, coffee shops, and scenic overlooks in slippery road shoes is no way to roll, which is why Northwave developed its traction-equipped Touring Cycling Shoes. In addition to their lugged rubber and composite outer sole, the shoes incorporate Northwave's Touring...
Pearl Izumi X Project 1.0 Men's Shoes - Men's
Retail Price:
$279.95
Our Price: $167.97
buy now
We all know how easy it is to jump on the bandwagon when certain trends emerge, and within the realm of cycling shoes, this is certainly true for many riders on the hunt for the next best thing. While the stiffer-is-better approach has long been the mantra of many a manufacturer, Pearl Izumi...
Pearl Izumi X Project 2.0 Shoe - Men's - Men's
Retail Price:
$209.95
Our Price: $146.96
buy now
In an effort to keep cost down, Pearl Izumi's X Project 2. 0 Shoe forgoes the ultralight bonded upper found on the 1. 0 for traditionally stitched construction. That means it still shares the flexible composition and versatile design that strikes an ideal balance between efficiency and comfort....
Shimano SH-AM41 Shoes - Men's
From dirt jumping to getting rowdy on your 8-inch-travel downhill machine, the Shimano SH-AM41 Shoe will equip your foot for the ride with its ankle-protecting mid-top design, bomb-proof lace cover, and tough synthetic upper. This shoe won't fall apart when you're scraping it against dirt or...
Shimano SH-AM45 Shoes - Men's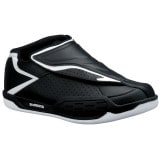 Shimano designed the SH-AM45 Mountain Bike Shoe so you could tackle a trail without the trail tackling you. The AM45 is built with a raised outsole that wraps around tough synthetic leather to offer added protection for rough sections of trail. The mid-top design protects your ankle while the...
Shimano SH-M088 Shoes - Men's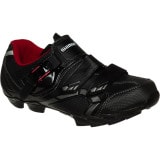 Retail Price:
$119.95
Our Price: $83.97
buy now
The Shimano SH-M088 Shoes provides the streamlined shape and power transfer of traditional cross-country shoes, only with some added walk'ability and traction for traversing unruly terrain. After all, most aspiring mountain bikers have to cut their teeth on trail systems that're really just...
Shimano SH-M162 Shoes - Men's
Retail Price:
$149.95
Our Price: $74.98
buy now
A tough synthetic leather upper complete with low-profile armor give the Shimano M161G Mountain bike shoe the strength needed for off-road madness. When you find yourself slogging over the unrideable, a roomy Volume+ last, aggressive traction lugs, and flexible mid-sole gets the job done without...
Shimano SH-M315 Shoes - Men's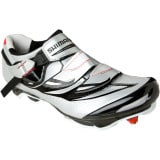 Retail Price:
$349.95
Our Price: $139.98
buy now
Buckle up the Shimano SH-M315 Shoe after heating the insoles and it'll naturally conform to your foots individual anatomic shape. After it cools you're ready to reap the benefits of not only a custom fit, but also an ultra-stiff carbon sole, grippy traction lugs, and abrasion-resistant,...
Shimano SH-MT44 Shoes - Men's - Men's
For casual riding, you need a comfortable shoe, like the Shimano SH-MT44 shoe. With a breathable mesh upper, and an easy-to-use drawcord closure, it's perfect for recreational riding, with or without clipless pedals. And with the extra roomy toe box, you won't feel like you're cramming your feet...
Shimano SH-XC30 Shoes - Men's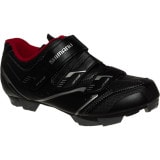 Retail Price:
$99.95
Our Price: $59.97
buy now
Year after year, Shimano provides a great bang-for-your-buck with its shoe lineup, and this year's SH-XC30 Shoes are no exception. For under $100, you might even say that it's one of the best examples of that trademark Shimano value. And given the XC30's durability, refined fit, and surprising...
<< Prev | 1 | 2 | 3 | 4 | 5 | 6 | 7 | 8 | 9 | 10 | Next >>