Mens Mountain Bike Tops - Road Bike Shop
Shop
>
Men's Apparel Clothing
>
Men's Apparel Mountain Bike Clothing
>
Men's Apparel Mountain Bike Tops
Alpinestars Sight Jersey - Short-Sleeve - Men's
Retail Price:
$54.95
Our Price: $29.99
buy now
Lightweight and highly breathable, the Alpinestars Sight Short-Sleeve Jersey is ideal for those hot summer days. The stretchable polyester main body wicks perspiration and is quick-drying for optimized temperature control. The Sight Jersey is ergonomically designed with a contoured fit that...
Alpinestars Slopestyle Shirt - Long Sleeve - Men's
Forget flashy cycling jerseys and skin-tight XC kits when you're just trying to rip the local trails with your friends. Instead, slip into the laid-back Alpinestars Men's Slopestyle Long-Sleeve Shirt before dissecting flow trails and bike parks. This long-sleeve button-down is made of soft,...
Alpinestars Totem Jersey - 3/4 Sleeve - Men's
Light, breathable, and straightforward, the Alpinestars Totem Men's 3/4 Sleeve Jersey is all about providing you with the essentials so you don't have to rely on luck. It's constructed from polyester for killer moisture management, so you don't sweat your way through your afternoon ride, and has...
Alpinestars Trailstar Jersey - Short Sleeve - Men's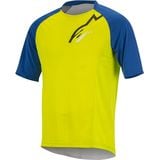 Your favorite cotton tee is dialed for kicking back at camp or puttering around in the garage, but it can't hold a candle to the moisture wicking and breathability of Alpinestar's Trailstar Men's Short Sleeve Jersey. It feels like cotton, but is actually made of quick-drying polyester and comes...
Assos LS.skinFoilSpring/Fall_s7 - Body Insulator - Men's
While the Assos LS. skinFoilSpring/Fall_s7 Body Insulator may have a complicated title, it's actually a key piece of your kit that's simpler than the name suggests. Allow us to break it down. SkinFoil is Assos' name for its body-hugging, temperature-regulating baselayers, which are constructed...
Assos LS.skinFoil_earlyWinter_s7 Body Insulator - Men's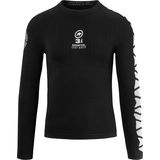 They say you can tell a lot about a man by looking at his shoes, but you can tell even more about him by checking out the baselayers he chooses. If he's sporting the Assos LS. skinFoil_earlyWinter_s7 Body Insulator, you'll know that he's a man who chooses performance over pronounceability, downs...
Assos LS.skinFoil_fall Base Layer - Long-Sleeve - Men's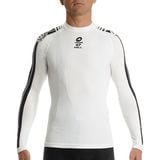 Retail Price:
$119.95
Our Price: $59.99
buy now
Fend off brisk autumn chills with the Men's Long-Sleeve Assos LS. skinFoil_fall Base Layer. Made from a customized mix of yarns, this baselayer sits stealthily under your favorite jersey for moisture-wicking insulation through all your fall maintenance miles. Assos steps away from traditional...
Assos LS.skinFoil_winterPlus Base Layer - Long-Sleeve - Men's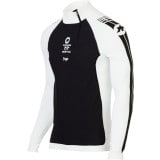 Retail Price:
$188.95
Our Price: $103.99
buy now
The Assos LS. skinFoil_winterPlus Base Layer was constructed to be the ultimate long sleeve core protection for cold-weather winter cycling. As with the other six base layers in Assos' new skinFoil line, the LS. skinFoil_winterPlus Base Layer has abandoned the pricey, multiple pre-shaped panels...
Assos LS.skinFoil_winter_s7 - Body Insulator - Men's
Though its predecessor was damn near perfect, Assos was still able to tease some improvements out of the latest LS. skinFoil_winter_s7 Body Insulator base layer. While the base material remains largely unchanged, a few alterations to certain areas of the base layer make for more comfort and less...
Assos NS.skinFoil_summer_s7 - Body Insulator - Men's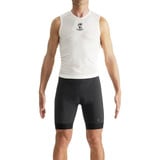 It's slightly misleading to call the Assos NS. skinFoil_summer_s7 a body insulator, because it's designed to help you stay cool on super-hot days, but we know what Assos is trying to say. "SkinFoil Body Insulator" is the catchall name for Assos' collection of baselayers, which range from...
<< Prev | Back | 1 | 2 | 3 | 4 | 5 | 6 | 7 | 8 | 9 | 10 | More | Next >>