Mens Mountain Bike Bottoms - Road Bike Shop
Shop
>
Men's Apparel Clothing
>
Men's Apparel Mountain Bike Clothing
>
Men's Apparel Mountain Bike Bottoms
Gore Bike Wear Power Trail Gore-Tex Active Shorts - Men's
Your buddies will be amazed at how easily you shrug off a wet, muddy day on the trail while you're wearing the Gore Bike Wear GT AS Power Trail Short. It's only because of how easily your shorts shrug off the weather, but don't tell your buddies. The Power Trail GT is made with a Gore Tex...
Gore Bike Wear Power Trail GT AS Pants - Men's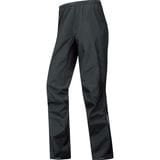 The Gore Bike Wear Power Trail GT AS Pant is made with a guaranteed waterproof breathable Gore Tex membrane to protect you from the worst weather that you'll encounter on a ride. To provide the utmost protection from the elements, Gore constructed the Power Trail pant with Gore Tex Active Shell....
Gore Bike Wear Power Trail WS SO 2-in-1 Pants - Men's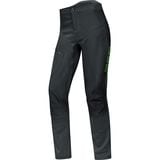 The Gore bike Wear Power Trail WS SO 2-in-1 takes the shorts-over-tights idea to the next level. The baggy shorts are made with Windstopper windproof breathable fabric to take the edge off chilly weather and let your body regulate its temperature naturally. Both the shorts and the tights are made...
Kitsbow A/M Ventilated Shorts - Men's
For the hottest and most humid days you'll encounter on the trail, the Kitsbow A/M Ventilated Men's Shorts are some of the best threads you can drape upon yourself. Cutting-edge materials and features more than justify the price you pay for some of the best shorts you can buy for mountain biking....
Kitsbow Adjustable A/M Shorts - Men's
Relying on their proven Soft Shell A/M Shorts as a starting platform, the Marin-based apparel designers at Kitsbow applied the same level of technical obsession to their new Adjustable A/M Shorts. What they came up with is their most versatile pair of shorts to date, featuring a clean,...
Kitsbow Adjustable Waist Shorts - Men's
Kitsbow turned to its customers when the company began working on a redesign for its popular A/M shorts, and it listened when customers responded that they wanted more versatility. The all-new Adjustable Waist Shorts are the result of customer feedback and a brand obsessed with improving its best...
Kitsbow Merino Base Shorts - Men's
Knowing that most trail shorts feature an included or integrated liner was the main inspiration for Kitsbow to develop its new Merino Base Shorts. What we mean is that designers at the Marin-based label would not fall into the industry-wide process of including a subpar liner as an afterthought...
Kitsbow Soft Shell A/M Shorts - Men's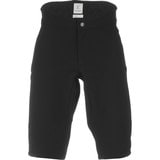 The Marin-based mountain bike apparel label Kitsbow checked all the right boxes with its Soft Shell A/M Men's Shorts. This staple in its collection truly identifies with riders who value every detail that goes into building the best quality riding apparel out there. As with everything in Kitsbow...
Levi's Commuter 511 Men's Denim Pants
If you've heard of the Levi's Commuter 511 Denim Pants, you've probably been struggling to find them all year. Well, we're happy to tell you that your quest is finally over, and believe us, it's been worth the wait. These aren't some run-of-the-mill, one-off attempt at appeasing a subculture....
Levi's Commuter 511 Trousers - Men's
Sure, you tear up the tarmac after work, but Levi's want to know why you're not riding everywhere, all of the time? Yes, we're referring to the two words that strike fear into the hearts of all Lycra-coveting man on earth -- bicycle commuting. Perhaps you've tried in the past, and perhaps your...
<< Prev | Back | 1 | 2 | 3 | 4 | 5 | 6 | 7 | 8 | 9 | 10 | More | Next >>