Mens Mountain Bike Bottoms - Road Bike Shop
Shop
>
Men's Apparel Clothing
>
Men's Apparel Mountain Bike Clothing
>
Men's Apparel Mountain Bike Bottoms
Alpinestars Pathfinder Shorts w/ Inner Shorts - Men's
Retail Price:
$114.95
Our Price: $57.47
buy now
Nothing sours a day ripping enduro lines in your local region's trails faster than chaffing in your even more local nether regions. Alpinestars built the Pathfinder Shorts w/ Inner Shorts to be a multi-layered shield against discomfort, both inside and out. The outside has abrasion resistance to...
Alpinestars Rover Shorts - Men's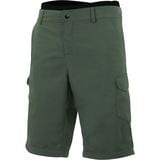 Retail Price:
$89.95
Our Price: $40.48
buy now
You spend giant wads of cash trying to drop weight on your bike. Why would you spend even more on a pair of "full-featured" shorts with a bunch of stuff you don't need. Heavy fabric and zippered vents add weight. The Alpinestars Rover Short is made with an extremely lightweight but durable...
Assos hL.sturmNuss Pants - Men's
Literally translating to 'storm nut,' the Assos hL. sturmNuss Pants are truly for the psychopathic cyclist that'll ride through anything. Waterproof, windproof, and on a completely different level of breathable, the hL. sturmNuss Pants are a summary of everything that we love about Assos --...
Castelli Cross Prerace Pants - Men's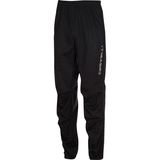 There's no bylaw written into the rules of cyclocross that says "It must be raining and muddy at all times," but given how soggy most races are, there might as well be. Cross's rain-or-nothing M. O. is why Castelli designed the Cross Prerace Pants, which aren't actually meant to be worn on the...
Castelli Meccanico Rain Pants - Men's
Retail Price:
$119.95
Our Price: $83.96
buy now
Muddy trails and 'cross races go together like roadies and Lycra, and you usually can't have mud without a little rain -- or a lot. Rain or shine, the race must go on, so Castelli designed its Meccanico Rain Pants to keep pit mechanics or 'cross racers warm and dry during a soggy day on the...
Castelli Tempesta 3/4 Pants - Men's
Whether the skies are threatening or it's already pouring, Castelli's Tempesta 3/4 Pants were made to be worn over your tights or shorts to keep your lower half dry no matter what you're riding through -- after all, they share their name with a violent, dramatic storm. Castelli's proprietary...
Chrome Folsom Shorts - Men's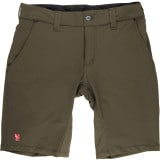 Retail Price:
$119.95
Our Price: $95.96
buy now
Sure, cutoff jeans are economical and work just fine for short-distance rides, but when you're in the saddle for more than a few minutes at a time, shorts actually designed for the rigors of riding make all the difference. That's where Chrome's new Folsom Shorts come in. These shorts are made...
Club Ride Apparel Air Liner Bib Shorts - Men's
Sometimes, cycling situations call for pants or shorts that don't have a chamois. But whether you're wearing mountain shorts on singletrack, a pair of jeans to go out on the town, or you just prefer normal shorts to skintight Lycra, you may still want the comfort of a chamois. Club Ride Apparel...
Club Ride Apparel Crush Shorts - Men's
Club Ride Apparel is headquartered in Sun Valley, so it's not surprising that it makes bike gear that does well in the saddle and looks good when you're out of it. The new Crush Men's Shorts are Club Ride's latest offering, and they certainly fit the "look good, perform well" model. The body is...
Club Ride Apparel Fuze Shorts - Men's
Retail Price:
$99.95
Our Price: $49.97
buy now
When you ride off the trail, park in a bike rack, and head onto the deck to grab a beer, you should probably be wearing the Club Ride Fuze Men's Short. Hell, you might even wear them if you skip the biking altogether and just head out for a drink, because the fabric is as low-key as it is...
<< Prev | Back | 1 | 2 | 3 | 4 | 5 | 6 | 7 | 8 | 9 | 10 | More | Next >>