Mens Mountain Bike Accessories - Road Bike Shop
Shop
>
Men's Apparel Clothing
>
Men's Apparel Mountain Bike Clothing
>
Men's Apparel Mountain Bike Accessories
100% AirMatic Gloves - Men's
The 100% AirMatic Gloves may sound like they feature some pneumatic technologies developed in the 1950s, but we promise, they're no more and no less than great all-around mountain bike gloves. While the company's iTrack and Celium gloves are minimal in design, the AirMatics are a bit more...
100% Brisker Gloves - Men's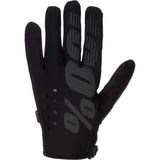 OK, so the Ride 100% Brisker Gloves aren't weightless, but you'll be pleasantly surprised by how light they are for how much warmth they afford. An insulated backing is the primary differentiator between the Briskers and 100%'s more traditional AirMatic gloves. There's also a moisture-wicking...
100% Celium Gloves - Men's
Retail Price:
$29.45
Our Price: $16.20
buy now
The 100% Celium Gloves are designed for riders who really don't want to be wearing them, but who recognize the benefits of them. With no cuffs, no closures, a super lightweight mesh backing, and a single-layer, highly tactile, perforated Clarino artificial leather, the gloves are so minimal you...
100% iTrack Gloves - Men's
The Ride 100% iTrack Gloves aren't quite as light and minimal as the barely-there Celiums the company makes, and for some riders, that's perfect. The mesh backing is slightly heavier and more protective than that of the Celiums, and the single-layer Clarino palm isn't quite as heavily perforated....
100% Ridefit Glove - Men's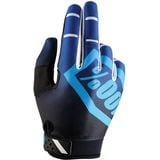 Retail Price:
$27.45
Our Price: $16.47
buy now
Nonrestrictive and developed with the help of professional racers, the 100% Ridefit Glove is designed for both performance and comfort. A polymesh fabric at the back of the hand promotes airflow while wicking moisture away to keep you cool and dry. A perforated, single-layer palm provides...
100% Simi Gloves - Men's
Some rides are just too much for normal riding gloves. Thick, overgrown trails and tight singletrack through dense Aspens can be hell on your hands. Ride 100% has built the one glove that can stand up to these conditions--the Simi. While it may look like a normal glove, the Simi holds a secret....
2XU 24/7 Compression Sock - Men's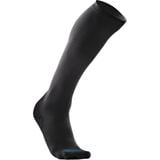 Wearing compression while you exercise can feel great for your muscles, but it's often not designed to be worn for hours after your workout is done. 2XU specifically created its 24/7 Compression Sock for that purpose, providing relief whether you're looking to improve circulation during long...
2XU Compression Performance Run Socks - Men's
2XU is legendary for its compression clothing, and the cornerstone of its reputation is arguably the Compression Performance Run Socks. With a compressive fabric that enhances blood flow, reduces damaging muscle vibration, and minimizes fatigue, these socks have been proven by elite athletes the...
2XU Compression Performance Run Socks - Women's
2XU has built a legendary brand on its compression clothing, and the Women's Compression Performance Run Socks are a core part of that story. Their compressive fabric enhances blood flow and reduces damaging muscle vibration, and the result is less fatigue. It's no gimmick either--these socks...
2XU Cycle Vectr Sock - Men's
When you're staring down at a high-mileage week, whether self-imposed or courtesy of a training plan, it never hurts to have more supportive kit on your side. Built with the highly contoured fit that 2XU is known for, the Cycle Vectr Sock stabilizes the muscles of your feet as they work hard...
<< Prev | Back | 1 | 2 | 3 | 4 | 5 | 6 | 7 | 8 | 9 | 10 | More | Next >>