Mens Mountain Bike Accessories - Road Bike Shop
Shop
>
Men's Apparel Clothing
>
Men's Apparel Mountain Bike Clothing
>
Men's Apparel Mountain Bike Accessories
Chrome Merino Crew Socks - Men's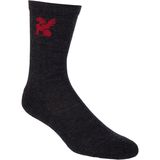 Chrome took the durability and style found in its messenger bags and applied them to feet with the Chrome Merino Crew Sock. Made from warm and cozy New Zealand merino wool, the Chrome Merino Crew Sock is ready to tackle the chilly November commute your cotton socks couldn't handle. Lightweight...
Chrome Merino Over-The-Calf Sock - Men's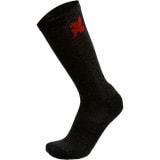 Retail Price:
$17.95
Our Price: $11.67
buy now
The Chrome Merino Over-The-Calf Socks mesh perfectly with your dress slacks or your favorite riding pants. Constructed from merino wool with a touch of Lycra for stretch, the Over-The-Calf socks keep you warm and cuddly on your frozen spin to work--even when they get wet. The folks at Chrome even...
Competitive Cyclist Competitive Cyclist Beanie - Men's
From the pits, to the sidelines, to the coffee shop, let everyone know your online bike shop of choice with the Competitive Cyclist Beanie. It'll keep your head warm, which is highly important for a wide range of athletic and casual pursuits. But perhaps more importantly, it makes a statement...
Competitive Cyclist Pro Peloton Sock - Men's
The Competitive Cyclist Pro Peloton socks let everyone know where you go for the best selection of premium cycling goods on the planet. They're built from nylon, with a touch of spandex to keep them snug. The nylon construction helps them pull moisture away from your skin, to keep your feet dry...
Craft Active Face Protector - Men's
Gear up for brutally cold rides with the Craft ZERO Face Protector. Designed to block piercing winds and to wick perspiration, the ZERO Face Protector lets you spin pedals when others seek shelter.
Craft Active Skull Hat - Men's
The Craft ZERO Skull hat is so warm you'll think you're sitting under a dryer at the beauty salon. But the beauty of the Zero Skull cap is that it's thin enough to wear under your helmet without making you feel like you're wearing two helmets. GORE WindStopper material prevents cool air from...
Craft COOL Socks - Men's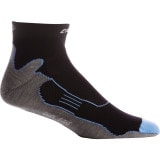 Retail Price:
$24.95
Our Price: $18.71
buy now
When the day calls for long miles in the saddle, pull on the Craft Cool Bike Sock for ventilation, support, and perspiration-management.
Craft ORICA GreenEDGE Bike Cap - Men's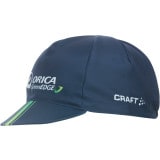 Retail Price:
$29.95
Our Price: $22.46
buy now
Complete your kit with the ORICA GreenEDGE Bike Cap. This soft cotton cap is designed to fit under your helmet, and the brim provides protection from sun and glare. The underside of the brim features graphics that contrast the top side. The ORICA GreenEDGE Bike Cap comes in one size and in the...
Craft PB Grand Tour Sock - Men's
Retail Price:
$19.95
Our Price: $14.96
buy now
You swath your entire body in wicking, quick drying wonder fabrics -- your feet shouldn't be left out. The Craft PB Grand Tour socks feature mesh panel inserts which help to keep your feet dry by increasing circulation. Thicker panels have been placed at pressure points to reduce chafing and the...
Craft WARM Socks - Men's
Craft Warm Bike Socks are quite simply the best cool weather cycling socks you can find. They keep your feet not only warm, but temperature regulated so that they won't cause your feet to overheat. In addition, they're as thin as or thinner than most tri-seasonal socks you'll find. The thinness...
<< Prev | Back | 1 | 2 | 3 | 4 | 5 | 6 | 7 | 8 | 9 | 10 | More | Next >>