Mens Mountain Bike Accessories - Road Bike Shop
Shop
>
Men's Apparel Clothing
>
Men's Apparel Mountain Bike Clothing
>
Men's Apparel Mountain Bike Accessories
Assos intermediateHeadband_S7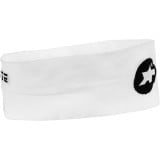 Retail Price:
$45.00
Our Price: $27.00
buy now
By keeping your head cool while you're putting in mileage, the vents on your helmet serve their purpose in the summer. However, as the seasons change, you need less ventilation while you ride. Luckily, the solution to this problem is simple -- keep your head and ears warm with an Assos...
Assos intermediateSocks_s7 Socks - Men's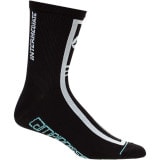 Retail Price:
$23.95
Our Price: $14.37
buy now
To some, socks are just socks, but that's also coming from the people who're constantly grouchy and uncomfortable in the saddle. If you're like us, you value comfort, and even more so, you freak out whenever you see that Assos has a new sock design. To usher in the new age of socks, the...
Assos Lounge Pantofel Slipper - Men's
Assos wants to keep your feet prime for the next ride, which is why the Lounge Pantofel Slipper is soft, comfy, and reminds you to think positively.
Assos MilleSock_evo7 - 2 Pack - Men's
The honeycombed mid foot, gently compressive reinforcement of the ankle cuff, and impeccable Assos fit are three compelling reasons why we're glad that the MilleSock_evo7 is only available in packages of two pairs. Otherwise, we'd spend every other ride in our second-tier socks wishing that we'd...
Assos neckProtector_s7 Neck Warmer
As we write this from 7000 feet above sea level, the memory of this morning's freezing air in our lungs creates a burning tingle that we'd rather forget. Not only that, but our cheeks and neck are still rosy from Jack Frost's incessant pinching. Had we been a touch smarter, we would have layered...
Assos rainCap_S7
Before we tell you about the Assos rainCap_S7, we need to reminisce. In the early days of the internet, we came across a list of items the Motorola team were selling as they cleared out their American service course at the end of their sponsorship. One item immediately caught our attention --...
Assos roboCap_s7 Cycling Cap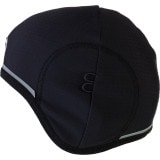 Retail Price:
$49.00
Our Price: $30.00
buy now
While many apparel brands focus their attention toward creating the best in terms of large core layers, Assos prides itself on doing that, and more. Clothing designers at the Swiss label know the importance of obsessing over the small, yet crucial, accessory layers, which is why they devote a...
Assos roboFoil Cap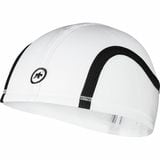 We're all in the sweaty skull crowd. After all, the perspiration has to go somewhere. The only debate is how we deal with it. Plenty of us understand the appeal of a cotton cycling cap, but it has its limitations -- the brim is hard to fit under the helmet, and the cotton stays damp after...
Assos summerCap.1 Cycling Cap
Retail Price:
$26.95
Our Price: $16.17
buy now
The cycling cap is a tradition in and of itself. Whether it's for the chronic fashionista or the cycling die-hard, the cycling cap will always be multiple things for multiple people. Assos aims to please the masses with the summerCap. 1. Combining neutral, stylish charm with powerful sweat...
Assos superleggeraSocks_S7 - Men's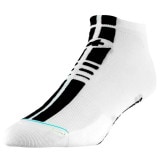 Retail Price:
$24.00
Our Price: $14.40
buy now
The Assos superleggeraSocks_S7 are for the days that you feel more like you're swimming in a pool of sweat than riding a bike. With your feet being covered in leather, bound by fabrics, and constantly in a harmony of friction and kinetic energy as you spin the cranks, Assos knew that it had a...
<< Prev | Back | 1 | 2 | 3 | 4 | 5 | 6 | 7 | 8 | 9 | 10 | More | Next >>