Mens Mountain Bike Accessories - Road Bike Shop
Shop
>
Men's Apparel Clothing
>
Men's Apparel Mountain Bike Clothing
>
Men's Apparel Mountain Bike Accessories
Assos exploitSocks_evo7 Sock - Men's
Retail Price:
$19.00
Our Price: $12.92
buy now
Don't risk too-toasty toes by rolling up to blazing summer rides with socks more appropriate for spring or fall. Keep your feet happy and cool in the lightweight and airy Assos exploitSocks_evo7 Sock. Built specifically with summer rides in mind, you'll be rolling in cool style when the...
Assos fuguCap_S7
The Assos S7 fuguCap is Assos' heavy-duty winter headgear. They rate it as part of climaRange Winter Plus, meaning Assos designers deem it appropriate for temperatures from -6 to 6 degrees Celsius (21 to 43 degrees Fahrenheit). Your experience may vary. It is similar to Assos' roboCap in how the...
Assos fuguHelm Cap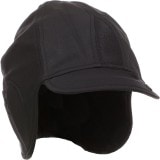 When it comes to winter riding apparel, aside from the feet, the head is the most neglected part of the body. When you think about it, this is an absurd notion. After all, whether you're on the hoods or in the drops, your head takes the brunt of oncoming wind. So, if you have the slightest care...
Assos fuguSpeer_S7 Socks - Men's
The aqua blue of the socks signals that something is different about these base layers for your feet. There's plenty different, in fact. Rather than use wool, a wool blend, or a dense polyester knit, Assos utilizes their RX and RXQ fabrics to make the fuguSpeer Socks. They even add protection...
Assos habuSock_evo7 - Men's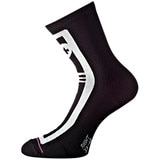 The Assos habuSock_evo7 is built to handle the cool temperatures of late fall, temperate winter, and early spring on its own, or it can slot in under a shoe cover for the deepest parts of winter. Timeless merino wool provides the insulation, while polyamide inserts target specific areas to keep...
Assos intermediateHeadband_S7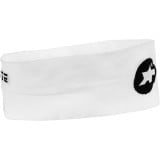 Retail Price:
$45.00
Our Price: $22.50
buy now
By keeping your head cool while you're putting in mileage, the vents on your helmet serve their purpose in the summer. However, as the seasons change, you need less ventilation while you ride. Luckily, the solution to this problem is simple -- keep your head and ears warm with an Assos...
Assos intermediateSocks_s7 Socks - Men's
Retail Price:
$23.95
Our Price: $7.18
buy now
To some, socks are just socks, but that's also coming from the people who're constantly grouchy and uncomfortable in the saddle. If you're like us, you value comfort, and even more so, you freak out whenever you see that Assos has a new sock design. To usher in the new age of socks, the...
Assos Lounge Pantofel Slipper - Men's
Assos wants to keep your feet prime for the next ride, which is why the Lounge Pantofel Slipper is soft, comfy, and reminds you to think positively.
Assos MonogramSock_evo8 - Men's
Elastic, breathable, and conforms to the exact shape of your foot, the Assos MonogramSock_evo8 Sock keeps your foot wrapped in cool, airy comfort through hotter summer rides. The stretchy nature of this sock maintains just the right flex to keep up with all of your fast movements, while the...
Assos neckProtector_s7 Neck Warmer
As we write this from 7000 feet above sea level, the memory of this morning's freezing air in our lungs creates a burning tingle that we'd rather forget. Not only that, but our cheeks and neck are still rosy from Jack Frost's incessant pinching. Had we been a touch smarter, we would have layered...
<< Prev | Back | 1 | 2 | 3 | 4 | 5 | 6 | 7 | 8 | 9 | 10 | More | Next >>