Mens Mountain Bike Accessories - Road Bike Shop
Shop
>
Men's Apparel Clothing
>
Men's Apparel Mountain Bike Clothing
>
Men's Apparel Mountain Bike Accessories
Leatt DBX 6.5 Neck Brace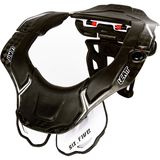 Safety shouldn't feel like a burden, especially when you're going big. The DBX 6. 5 Neck Brace builds upon the success of the Pro Lite and 5. 5 braces to offer Leatt's lightest, most ventilated neck brace yet. The DBX 6. 5 features an ultra lightweight carbon Kevlar and fiberglass-reinforced...
Louis Garneau C-Cycling Socks - Men's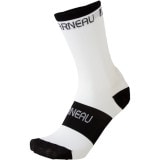 On race day, science-backed gear can give you that split second you need to lunge across the line. The Louis Garneau C-Cycling Sock adds an intelligent edge to your racing arsenal. Active compression and control zones at the toe and heel encourage healthy circulation by flushing blood to the...
Louis Garneau Competitive Cyclist Neck Gaiter
Fend off chilly spring breezes and show off your Competitive Cyclist style with the Louis Garneau Competitive Cyclist Neck Gaiter. Made from soft and stretchy Thermasoft 180, this neck gaiter will gently conform to the contours of your face when you pull it up on long descents. Its lazer cut...
Louis Garneau Conti Long Socks - Men's
When are socks not just socks? Far be it from us to answer this profound question, but the Louis Garneau Conti Long Socks are straddling that fine line. Made from a blend of Coolmax, polyester, nylon, and elastane, they breathe fantastically to keep your feet dry and cool. And the crew length...
Louis Garneau Conti Socks - Men's
Don't neglect how important a properly fitting pair of socks will be for your riding comfort. The Louis Garneau Conti Socks have been designed to work with the Louis Garneau shoes so that your feet stay dry and comfortable whether you like easy rides at the park, or epic rides in the mountains....
Louis Garneau Course Socks - Men's
If you're of the mindset that socks are "just socks," we feel sorry for your feet. Although, there are the occasional nuts that can ride sock-less for centuries at a time, us mere mortals need a strong layer of defense between our shoes and our skin. This is where the Louis Garneau Course Socks...
Louis Garneau Course Vent Cap
No one looks good with helmet hair, but everyone looks great with the Louis Garneau Course Vent Cap covering up their matted hairdo -- whether they're stopping for a mid-ride espresso or enjoying some victory champagne on the podium.
Louis Garneau Creek Glove - Men's
A good pair of gloves is supposed to help with your dexterity, not hinder it, and the Louis Garneau Creek Gloves' streamlined shape manages to add protection and grip without compromising any of your range of motion. Unlike your hands, the Creek's Amara synthetic leather palms won't get slippery...
Louis Garneau Ear Cover 2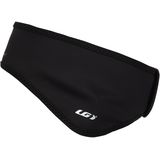 It's common knowledge that heat escapes from your head faster than anywhere else. When you're hammering away on the bike, it's OK to shed some heat, though. The Louis Garneau Ear Cover 2 is perfect for the days when the cold air might freeze your ears but a full cap would trap too much heat. The...
Louis Garneau H2-Cover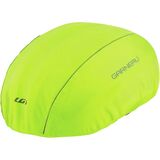 Rain falls evenly on every cyclist, whether you're a Lycra-clad roadie, a 'cross enthusiast, a fierce downhiller, an unassuming commuter, or -- like most of us -- a spectacular mix of identities. Regardless of your cycling persuasion, Louis Garneau's all new H2-Cover offers the rain protection...
<< Prev | Back | 41 | 42 | 43 | 44 | 45 | 46 | 47 | 48 | 49 | 50 | More | Next >>