Mens Mountain Bike Accessories - Road Bike Shop
Shop
>
Men's Apparel Clothing
>
Men's Apparel Mountain Bike Clothing
>
Men's Apparel Mountain Bike Accessories
Pinarello Cotton Cap - Men's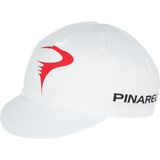 Every day you're kitted out in the latest carbon-infused, moisture-wicking, four-way stretch, dimpled super-fabric with microscopic hexagonal ventilation pockets that repel gamma rays and beam your exact speed, coordinates, calorie consumption, and ride time to the World Wide Web. After your ride...
Pinarello FRC Mid Cuff Socks - Men's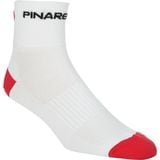 Who says you can't wear the best? Even if you're stuck riding the department store 10-speed that your dad bought you in 1981, you can get geared up in your Pinarello FRC (FormaRed Carbon) Mid Cuff Socks and stomp those fancy lads who you ride with.
POC AVIP Road Beanie - Men's
No matter how hard you pedal on chilly days, your head can still get cold. POC designed the AVIP Road Beanie with slim laser-cut edges and brushed four-way stretch fabric to keep your ears warm under your helmet. A reflective rear logo helps keep you visible in low-light conditions.
POC AVIP Socks - Men's
The POC AVIP Sock can't promise that you won't sweat when you're riding, but it can guarantee serious comfort and performance. Its Tactel blend fabric is designed to be odor resistant, so you won't stink up the group ride, the flat toe seam helps prevent irritation, and the ventilated breathe...
POC Bone VPD Arm Guard - Men's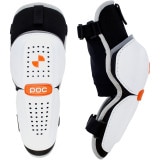 POC designed the Bone VPD Arm Guard to protect your forearm and elbow from your upper arm to your glove. The combination of VPD material and polypropylene shells makes a sturdy, lightweight, comfortable guard. Generally speaking, there are two types of body armor: soft, flexible armor that's...
POC Bone VPD Leg Protectors - Men's
The ultimate lower leg protection is achieved with a hardshell shin/knee combo like the POC Bone VPD Leg Guards. Don't be tempted to ride with less just because the guys on the videos do it. This is exactly what you'll be wishing for at the moment you hang your front tire in a soft berm at warp...
POC Hip VPD 2.0 Shorts - Men's
Delivering reliable tailbone and hip protection without compromising the ability to move, POC's Hip VPD 2. 0 Short uses state-of-the-art technology. Its high-tech VPD 2. 0 (Visco-Elastic Polymer Dough) is a pliable, lightweight material that offers industry-leading impact absorption. When...
POC Index Air Adjustable Gloves - Men's
For riders who want the basics, with no frills or fancy graphics, POC's Index Air Adjustable Gloves fit the bill. They cover your hands with a durable and breathable nylon mesh, with a palm made of perforated synthetic suede. It's textured to offer a supreme grip on your bars, so you'll be able...
POC Index Air Gloves - Men's
Instead of a scratchy or pinching hook-and-loop strap, POC's Index Air Gloves use a soft spandex-covered hem and elastic gusset to keep them in place. They're plenty light for XC use, yet they feel sturdy enough for dirt jumping, street riding, and multi-day adventures in the high mountains. The...
POC Index DH Gloves - Men's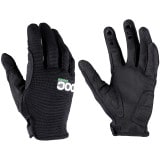 Downhill mountain bike gloves don't have to be recycled motocross gloves. After all, cycling gloves need to be light and breathable as well as strong and protective. You can be glad that POC's Index DH Gloves are treated as cycling gloves. This way, you'll know that even though they offer all the...
<< Prev | Back | 41 | 42 | 43 | 44 | 45 | 46 | 47 | 48 | 49 | 50 | More | Next >>