Mens Mountain Bike Accessories - Road Bike Shop
Shop
>
Men's Apparel Clothing
>
Men's Apparel Mountain Bike Clothing
>
Men's Apparel Mountain Bike Accessories
POC Spine VPD Tee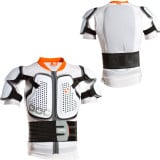 Shredding rowdy 'n' rugged downhill lines is too much fun, which means you go too fast, which means you crash too hard. While the gnarly spills are inevitable, the resulting injuries are avoidable, especially if you armor up with the POC Spine VPD Tee. This full-on upper-body protector employs...
POC Spine VPD Vest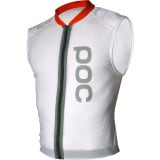 Like to get sendy? Then you know that crashing is inevitable, and you've doubtlessly had some close calls. Rather than trusting safety to your lucky rabbit's foot, Ullr, or the gods of brown pow, try wearing POC's Spine VPD Vest. A dual-density PU back plate and VPD padding conform to your spine...
Royal Racing Quantum Gloves - Men's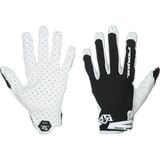 Retail Price:
$32.95
Our Price: $26.36
buy now
As the glove of choice for the Trek World Racing DH team, the Royal Racing Quantum Gloves offer dexterous grip for dissecting blistering downhill courses and steep, technical trails. Its clean, simple design features an AX perforated stretch palm for plenty of grip without stifling your hand on...
Royal Racing Trail Socks - Men's
Retail Price:
$10.95
Our Price: $7.12
buy now
Designed specifically for hard XC rides and races, Royal Racing's Trail Socks are all about comfort and cooling. They're made primarily from Coolmax Dri Release -- a breathable and moisture-wicking material that doesn't allow sweat to build up -- and finished with a mesh front panel that...
Santini 6Five Socks - Men's
Retail Price:
$19.95
Our Price: $11.97
buy now
Santini's new 6Five Socks were designed to round out your full-on Italian kit, but you'll still benefit from their innovative materials and supportive fit regardless of what you're wearing up top. Engineered as extra-light summer socks, the 6Fives keep you fresh and dry through the even the...
Santini Dragon Socks - Men's
Retail Price:
$24.95
Our Price: $9.98
buy now
While we can't guarantee that you'll inherit any magic powers from a pair of socks, we'll agree that having dry, comfortable feet makes you feel invincible. Slay your competition in Santini's Dragon Socks. Santini's Dragon socks were knit from the polypropylene Dryarn fabric. Dryarn is a...
Santini Dry Carb Socks - Men's
Retail Price:
$24.95
Our Price: $11.23
buy now
Sometimes it's the unassuming styles that sneak up and steal the show. Not too tall and not too short, Santini's new Dry Carb Socks were built with a medium-length cuff that doesn't follow the trends set by anyone else. Instead, these summer socks rely on their innovative materials to do the...
Santini Lempur Socks - Men's
Retail Price:
$29.95
Our Price: $17.97
buy now
A midweight sock that's heavy-duty warm, the Santini Lempur Socks are made of a blend of cotton, plus Santini's own special fabrics. Lempur polyester is highly insulating and soft, and Dryarn keeps feet warm by helping to accelerate the evaporation of heat-robbing moisture that accumulates within...
Santini Maglia Nera Coolmax Socks - Men's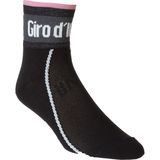 Retail Price:
$24.95
Our Price: $16.22
buy now
Santini's Maglia Nera Coolmax Socks help take the excruciating pain (or insidious craft, depending on who you ask) out of suffering through the Giro in last place. The socks' Coolmax fabric is a hydrophobic material that actively pulls moisture from your skin and diffuses it across the fabric's...
Santini Team Cinelli Socks - Men's
Retail Price:
$19.95
Our Price: $10.97
buy now
With Santini standing in as clothing sponsor for Team Cinelli, it was only fitting that the riders would have their own custom socks to complete their kits. The socks were knit from a lightweight polypropylene fabric. This is a hydrophobic material that moves moisture out over a larger surface,...
<< Prev | Back | 41 | 42 | 43 | 44 | 45 | 46 | 47 | 48 | 49 | 50 | More | Next >>