Mens Mountain Bike Accessories - Road Bike Shop
Shop
>
Men's Apparel Clothing
>
Men's Apparel Mountain Bike Clothing
>
Men's Apparel Mountain Bike Accessories
Assos DB.91 socks - Men's
Retail Price:
$18.95
Our Price: $8.53
buy now
While much of what Assos does at its Swiss facility is kept tight-lipped, we do know that the cycling apparel it continually produces is some of the best in the world. This is also true for its casual line, known simply as the DB, or 'Dopo Bici,' collection. This term directly translates to...
Assos Duathlon Socks_s7 - Men's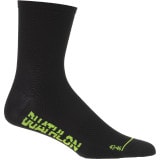 Retail Price:
$23.95
Our Price: $16.76
buy now
We'd be lying if we said that Assos didn't surprise us every season, and this year is no different. In fact, we're still scratching our heads in disbelief surrounding the ideology behind its new Duathlon Socks_s7. Essentially, Assos created a sock that's ideal for cyclocross, yet it's light...
Assos earlyWinterSocks_S7 - Men's
Retail Price:
$29.95
Our Price: $11.98
buy now
If your feet are the extreme outposts of your body, then your socks are your first line of defense against cold weather. The wrong socks will freeze your feet in one of two ways -- they'll either be too thin or be so hot that your sweat turns to ice. To answer this vexing problem, Assos has a...
Assos Ec Recovery Socks - Men's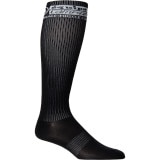 Retail Price:
$28.95
Our Price: $15.92
buy now
Over the past couple of years, we've noticed a shift in training strategies. Now, we find that coaches and sports physiologists are placing nearly equal importance on recovery as training itself. Essentially, recovery is now a fully-integrated aspect of training. This revolution has created...
Assos equipeSock_G1 Socks - Men's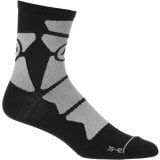 Retail Price:
$23.95
Our Price: $19.16
buy now
Let us break down the Assos-speak for you -- "equipe" means team, "sock," well, means sock, and "G1" stands for generation one. Yes, the equipeSock_G1 is the first generation of Assos' new team socks, specifically adapted from the Werksmannschaft, aka, the Assos factory test team. And if you're...
Assos Federation Cap Brasil - Men's
Retail Price:
$23.95
Our Price: $14.37
buy now
For a while now, Assos has been sponsoring the Brazil Cycling Federation. And to celebrate this proud partnership, Assos has created the Federation Cap Brasil. Now, you're able to display your nationalism with your style, while also increasing your comfort on the bike. The Federation Cap Brasil...
Assos fuguCap_S7 - Men's
The Assos S7 fuguCap is Assos' heavy-duty winter headgear. They rate it as part of climaRange Winter Plus, meaning Assos designers deem it appropriate for temperatures from -6 to 6 degrees Celsius (21 to 43 degrees Fahrenheit). Your experience may vary. It is similar to Assos' roboCap in how the...
Assos fuguFace s7 Face Mask - Men's
Retail Price:
$78.95
Our Price: $63.16
buy now
If you're riding through the harshness of winter, and stache-icles just aren't your thing, the Assos fuguFace_s7 Face Mask is for you. Its anatomical race-cut shape ensures a fit that won't falter when Old Man Winter gets you against the wall. And, more importantly, its multi-fabric construction...
Assos fuguHelm Cap - Men's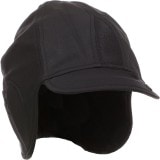 When it comes to winter riding apparel, aside from the feet, the head is the most neglected part of the body. When you think about it, this is an absurd notion. After all, whether you're on the hoods or in the drops, your head takes the brunt of oncoming wind. So, if you have the slightest care...
Assos fuguSpeer_S7 Socks - Men's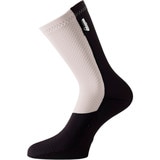 The aqua blue of the socks signals that something is different about these base layers for your feet. There's plenty different, in fact. Rather than use wool, a wool blend, or a dense polyester knit, Assos utilizes their RX and RXQ fabrics to make the fuguSpeer Socks. They even add protection...
<< Prev | Back | 1 | 2 | 3 | 4 | 5 | 6 | 7 | 8 | 9 | 10 | More | Next >>