Mens Mountain Bike Accessories - Road Bike Shop
Shop
>
Men's Apparel Clothing
>
Men's Apparel Mountain Bike Clothing
>
Men's Apparel Mountain Bike Accessories
POC Joint VPD Air Elbow Pads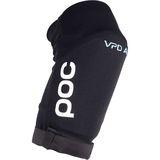 POC's Joint VPD Air Elbow Pads are built for cyclists who see protection as a back-up plan, not an inevitable go-to. They incorporate VPD padding, which may very well be POC's initialism for [High] Velocity Pedaling Demon. The pads don't weigh you down, so your pure XC and climbing speed won't be...
POC Joint VPD Elbow Protectors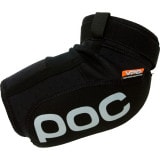 The POC Joint VPD Elbow Protectors offer a sleek, comfortable fit yet are constructed to provide serious protection. POC's Elbow Protectors feature visco-elastic polymer dough (VPD), which is soft to ensure flexiblilty, yet is designed to harden instantly at the moment of impact to deliver you...
POC Joint VPD Knee Protectors
Nobody likes wearing bulky knee pads, but sometimes you just have to. Until now, that is. POC Joint VPD Knee Protectors provide the protection of a bulky hardshell knee pad with the slim design and breathability of a soft pad. The secret is Visco-Elastic Polymer Dough, or VPD. This modified...
POC Raceday Socks - Men's
When you wake up early, nervous but excited for the race ahead, pull on the POC Raceday Socks for some comfortable reassurance. Its breathable Air Mesh design helps keep your feet cool when you're out of the saddle or in the paceline, the flat toe seam eliminates irritation, and the midfoot...
POC Spine Ergo Cervical Addition
Retail Price:
$29.95
Our Price: $11.98
buy now
The POC Spine Ergo Cervical Addition snaps on to your POC spine protector to protect the most important part of your spine. This upper spine protection piece is made of sandwich construction heat-molded foam to minimize restriction of movement and maximize protection and safety.
POC Spine VPD 2.0 Back Protector
A well ventilated protector, POC's Spine VPD 2. 0 Back offers excellent freedom of movement without compromising safety. It does this through the use of visco-elastic polymer dough that adapts to the shape of your body as you ride, but when exposed to impact it stiffens to absorb it. Shoulder...
POC Spine VPD 2.0 Vest
Body armor varies in style and intensity-level for every adventure sport -- each one offering protection specific for a single activity. Often, the intensity overshadows the practicality, and to make matters worse, it's only usable for a singular activity one season out of the year. If your idea...
POC Spine VPD Tee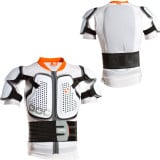 Shredding rowdy 'n' rugged downhill lines is too much fun, which means you go too fast, which means you crash too hard. While the gnarly spills are inevitable, the resulting injuries are avoidable, especially if you armor up with the POC Spine VPD Tee. This full-on upper-body protector employs...
POC Spine VPD Vest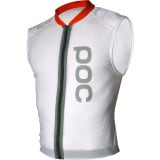 Like to get sendy? Then you know that crashing is inevitable, and you've doubtlessly had some close calls. Rather than trusting safety to your lucky rabbit's foot, Ullr, or the gods of brown pow, try wearing POC's Spine VPD Vest. A dual-density PU back plate and VPD padding conform to your spine...
Royal Racing Quantum Gloves - Men's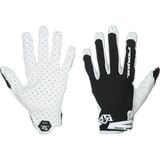 Retail Price:
$32.95
Our Price: $26.36
buy now
As the glove of choice for the Trek World Racing DH team, the Royal Racing Quantum Gloves offer dexterous grip for dissecting blistering downhill courses and steep, technical trails. Its clean, simple design features an AX perforated stretch palm for plenty of grip without stifling your hand on...
<< Prev | Back | 31 | 32 | 33 | 34 | 35 | 36 | 37 | 38 | 39 | 40 | More | Next >>