Mens Mountain Bike Accessories - Road Bike Shop
Shop
>
Men's Apparel Clothing
>
Men's Apparel Mountain Bike Clothing
>
Men's Apparel Mountain Bike Accessories
POC Joint VPD 2.0 Shin Pads - Men's
If you're looking at this page, you've probably had the displeasure of perforating your shins with a nice, sharp pedal, rock, or log. The POC Joint VPD 2. 0 Shin Pad features high-tech impact-absorbing polymer for next-level protection that won't weigh you down on the trail. 3D-molded VPD 2. 0...
POC Joint VPD Elbow Protectors - Men's
The POC Joint VPD Elbow Pads offer serious protection, yet they're designed for situations where full-on body armor seems a bit overkill. Part of the beauty of the Joint VPD pad design is the slim nature, allowing them to be worn easily underneath a jersey -- you can look casual and be safe at...
POC Joint VPD Knee Protectors - Men's
POC offers a panoply of armor to suit your hard-riding needs. And the POC Joint VPD Knee Pada are but one critical component. They're a superior choice for your gear bag because they use VPD visco-elastic polymer dough for protection, in comparison to many other "soft armor" designs on the market...
POC Spine Ergo Cervical Addition - Men's
Retail Price:
$29.95
Our Price: $17.97
buy now
The POC Spine Ergo Cervical Addition snaps on to your POC spine protector to protect the most important part of your spine. This upper spine protection piece is made of sandwich construction heat-molded foam to minimize restriction of movement and maximize protection and safety.
POC Spine VPD 2.0 Back Protector - Men's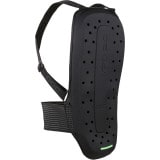 A well ventilated protector, POC's Spine VPD 2. 0 Back offers excellent freedom of movement without compromising safety. It does this through the use of visco-elastic polymer dough that adapts to the shape of your body as you ride, but when exposed to impact it stiffens to absorb it. Shoulder...
POC Spine VPD 2.0 Jacket - Men's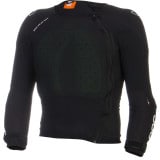 POC's low-profile Spine VPD 2. 0 Jacket provides moto-rated protection (Certified EN 1621-2 Level 2), yet fits nicely under a long sleeve jersey. To accomplish this, POC uses high-tech VPD (Visco-Elastic Polymer Dough) foam that's flexible enough to conform for a comfortable fit, but stiffens...
POC Spine VPD 2.0 Vest - Men's
Body armor varies in style and intensity-level for every adventure sport -- each one offering protection specific for a single activity. Often, the intensity overshadows the practicality, and to make matters worse, it's only usable for a singular activity one season out of the year. If your idea...
POC Spine VPD Tee - Men's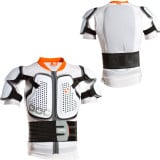 Relax. You're covered. The POC Spine VPD Tee wraps you in armor that would have made King Arthur turn and run. The Spine VPD incorporates shoulder cups, breast plates, and a spine protector so no matter how you fall, your upper body is protected. Visco-elastic polymer dough is what makes the POC...
POC Spine VPD Vest - Men's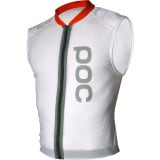 The super-streamlined POC Spine VPD Vest Body Armor protects your back from a bad fall while you ski down the headwall at Mach speed or after you huck yourself off a cliff. Modified dual-density polyurethane back plate is thicker over the spine and thinner to the sides, thus maximizing freedom of...
Pow Gloves Hypervent Long Glove - Men's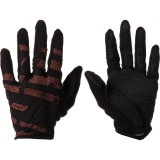 Retail Price:
$29.95
Our Price: $8.99
buy now
Comfortable, dry hands while you ride is all about airflow; both in and out. Pow Gloves designed the Hyper Vent Long Glove to allow your body heat to escape and air to penetrate as you blast around singletrack turns, navigate city streets, or bomb the park on your BMX. The polyester mesh back and...
<< Prev | Back | 31 | 32 | 33 | 34 | 35 | 36 | 37 | 38 | 39 | 40 | More | Next >>