Mens Mountain Bike Accessories - Road Bike Shop
Shop
>
Men's Apparel Clothing
>
Men's Apparel Mountain Bike Clothing
>
Men's Apparel Mountain Bike Accessories
POC Index Air Gloves - Men's
Instead of a scratchy or pinching hook-and-loop strap, POC's Index Air Gloves use a soft spandex-covered hem and elastic gusset to keep them in place. They're plenty light for XC use, yet they feel sturdy enough for dirt jumping, street riding, and multi-day adventures in the high mountains. The...
POC Index DH Gloves - Men's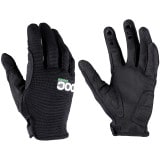 POC made the Men's Full Finger Index DH Gloves for the safety and sensitivity you need for mountain biking that you'll never get from recycled motocross gloves. The Index DHs are light and breathable without sacrificing durability or protection--a rock-solid combination that POC has built its...
POC Index Flow Gloves - Men's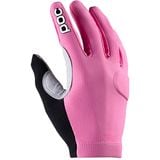 For those who love POC's downhill gloves but want something a little lighter, more flexible and with more handlebar feel, the Index Flow Gloves are for you. The Flow Gloves still feature knuckle protection and padding in the right places, but POC toned these down a level from the Index DH gloves....
POC Index Windbreaker MTB Gloves - Men's
We've all been there, sitting in the living room on a brisk spring or fall day pondering our glove collection to determine which pair will keep our digits toasty without crossing over into sweaty, clammy territory. The POC Index Windbreaker MTB Gloves makes this decision easy and are perfect for...
POC Joint Ankle Guard - Men's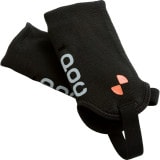 You kicked a snowpile and quickly found a fire hydrant hiding within that snowpile--protect your ankle with the POC Joint Ankle Guard when you want to spend your energy on a more satisfying activity like mountain biking. Made from Visco-Elastic Polymer Dough, this ankle guard cushions your...
POC Joint VPD 2.0 DH Elbow Guard - Men's
POC designed the Joint VPD 2. 0 DH Elbow Guard to withstand just about any crash. The DH version uses the same incredible VPD material as the standard elbow pad, but adds a flexible hard shell cap to really crank up the protection level. The DH Elbow Guard provides all the safety of a big, burly...
POC Joint VPD 2.0 DH Knee Guards - Men's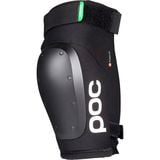 Back in day, people used to rock football helmets and strap pillows around their legs to provide some protection on rowdy mountain-bike lines. Times change, though, and what used to be considered a gnarly line is a now a mellow cruise, so repurposed helmets and pillows just don't cut it anymore...
POC Joint VPD 2.0 DH Long Knee Guards - Men's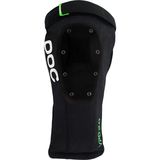 Back when we were kids, people used to stick a batter's helmet on their heads and wrap some old carpet around their legs and call it bike padding. Times change, though, and what used to considered gnarly riding would now get you laughed off the children's pump track, so repurposed helmets and old...
POC Joint VPD 2.0 Elbow Guard - Men's
It used to be that if you wanted real protection from boulders and trees, you were stuck with plastic-cap armor that you strapped onto your limbs with rough hook-and-loop straps. Needless to say, it wasn't the easiest to ride in, and it would chafe like crazy. Those times are long gone,...
POC Joint VPD 2.0 Knee Guard - Men's
Ripping down flowing singletrack and blistering downhill courses is stupidly fun, but it doesn't come without consequences when you bail off your bike or fall at high speeds. Engineered to soften the blow from crashes, the POC Joint VPD 2. 0 Knee Guard protects your knees from impact when you're...
<< Prev | Back | 31 | 32 | 33 | 34 | 35 | 36 | 37 | 38 | 39 | 40 | More | Next >>