Mens Mountain Bike Accessories - Road Bike Shop
Shop
>
Men's Apparel Clothing
>
Men's Apparel Mountain Bike Clothing
>
Men's Apparel Mountain Bike Accessories
Louis Garneau Course Sock - Men's
If you're of the mindset that socks are "just socks," we feel sorry for your feet. Although, there are the occasional nuts that can ride sock-less for centuries at a time, us mere mortals need a strong layer of defense between our shoes and our skin. This is where the Louis Garneau Course Socks...
Louis Garneau Course Vent Cap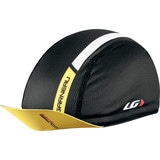 Retail Price:
$19.95
Our Price: $14.96
buy now
No one looks good with helmet hair, but everyone looks great with the Louis Garneau Course Vent Cap covering up their matted hairdo -- whether they're stopping for a mid-ride espresso or enjoying some victory champagne on the podium.
Louis Garneau Creek Glove - Men's
A good pair of gloves is supposed to help with your dexterity, not hinder it, and the Louis Garneau Creek Gloves' streamlined shape manages to add protection and grip without compromising any of your range of motion. Unlike your hands, the Creek's Amara synthetic leather palms won't get slippery...
Louis Garneau Ditch Cycling Glove - Men's
Trail gloves can be a delicate balance. Grasping branches and inevitable--though unplanned--emergency dismounts mean that we want protection, but too much padding between us and the bar can muddy trail and lever feel. Louis Garneau's Ditch Cycling Gloves address this by sheathing hands in a...
Louis Garneau Ear Cover 2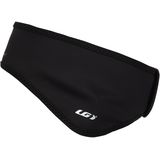 It's common knowledge that heat escapes from your head faster than anywhere else. When you're hammering away on the bike, it's OK to shed some heat, though. The Louis Garneau Ear Cover 2 is perfect for the days when the cold air might freeze your ears but a full cap would trap too much heat. The...
Louis Garneau H2-Cover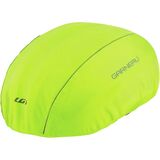 Rain falls evenly on every cyclist, whether you're a Lycra-clad roadie, a 'cross enthusiast, a fierce downhiller, an unassuming commuter, or -- like most of us -- a spectacular mix of identities. Regardless of your cycling persuasion, Louis Garneau's all new H2-Cover offers the rain protection...
Louis Garneau Hat Cover 2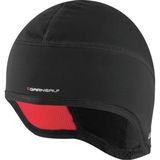 Today's helmets have plenty of vents that provide cooling when worn during hot summer rides, but when we venture out into frigid climates wearing these skeletal brain-caps, we wish they weren't quite so breezy. The Louis Garneau Hat Cover 2 provides warmth and protection from the weather when...
Louis Garneau Hugo Headband
One of the things that compels us most about the bicycle is its beautiful simplicity as a machine. It's getting more and more difficult to appreciate that simplicity in the high-end race market, but occasionally bits of kit come along that provide a straightforward solution to an uncomplicated...
Louis Garneau Long Versis Sock - 3-pack - Men's
Louis Garneau's 3-pack of Long Versis Socks adds three pairs of clean, classic foot styling to your weekly cycling kit rotation. Whether you're rocking brightly patterned fluoro separates or understated monochrome, these socks fit right in with a perfectly on trend, seven-inch cuff height and...
Louis Garneau Low Versis Sock - 3-Pack - Men's
The Louis Garneau Low Versis is made with a blend of high-efficiency wicking Coolplus synthetic fabric, durable polypropylene and nylon, and stretchy Lycra. This blend provides comfort while it wicks away moisture and fights odor. A mesh knit on top of the foot increases airflow, while a...
<< Prev | Back | 31 | 32 | 33 | 34 | 35 | 36 | 37 | 38 | 39 | 40 | More | Next >>