Mens Mountain Bike Accessories - Road Bike Shop
Shop
>
Men's Apparel Clothing
>
Men's Apparel Mountain Bike Clothing
>
Men's Apparel Mountain Bike Accessories
Giordana Merino Wool Tall Socks - Men's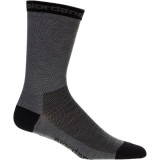 Wool socks have become a winter staple for us, and we love the stylized fashion of longer cuffs, which are the two main reasons we love Giordana's Merino Wool Socks work not only for our cycling shoes, but our casual shoes, running shoes, even dress shoes. The five-inch cuff helps with both...
Giordana New York City Cycling Cap
The Big Apple doesn't get much credit from most cyclists as a friendly place to ride, but those in the know, well, know: few major cities are more invigorating places to pedal, from the sites and sounds to the pace and packs of other riders, the experience will make you proud to wear the Giordana...
Giordana Sport Cycling Cap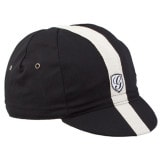 Cycling caps transcend the sport. They've been gracing the heads of riders in heat, in sun, in cold, in snow, pretty much since the first safety bicycle hit the unpaved road. Today, though, the caps are only associated with pro teams, and most of what you can find reflects the blatantly...
Giordana Sport Socks - Men's
The Giordana Sport Socks hold a retro look that complements the rest of their Sport line. But for those of us who merely appreciate the visual cues, it's good to know that retro is more than skin deep. The socks are a wool blend, taking that classic, time-tested fiber and mixing it with modern,...
Giordana Trade Cycling Cap
You wouldn't wear a pith helmet to the opera, so why would you wear a baseball cap on the podium or in the pits? You're better served wearing the cotton Giordana Trade Cycling Cap, which is classic, appropriate, and seriously sexy.
Giordana Trade Mid Cuff Socks - Men's
We like the versatility of the Giordana Trade Mid-Cuff Socks; they're a happy medium, height-wise, for on- or off- road excursions. They can also be worn under pants without exposing shin or the logo graphics when you sit down. After all, it's important to remain professional when wearing...
Giordana Trade Short Cuff Women's Socks
This anklet is a classic. The Giordana Sagittarius logo, the cuff, the mesh, the contrasting toe and heel: this sock has been around. The Giordana Trade Women's Socks are a continuation of a tradition spanning the better part of twenty years. The Trade Socks have been updated with 65% New Life...
Giordana Trade Tall Cuff Socks - Men's
Other functions aside, there's just something nostalgic about the shorts/high socks combo. The Giordana Trade Tall-Cuff Socks remind us of childhood excursions through the woods and into town in three-striped cotton crews hiked up to the calf to protect from poison ivy, thorns, and chainrings. By...
Giro Ambient Winter Skull Cap
Keep your noggin warm and fend off wind chill through frigid winter rides in the Giro Ambient Winter Skull Cap. Its fleecy thermal lining sits softly against your dome while a wind stopper front panel blocks icy blasts and prevents those uncomfortably bone-chilling headaches and general loss of...
Giro Classic Cotton Cap
Nothing says that you're a cyclist like Giro's Classic Cotton Cap. On or off the bike, this cap offers a bit of shade from the sun, a cover from wind and rain, and a layer of insulation when it's cool. It also wicks sweat when the heat rises. The Giro Classic Cotton Cap is one-size-fits-all and...
<< Prev | Back | 31 | 32 | 33 | 34 | 35 | 36 | 37 | 38 | 39 | 40 | More | Next >>