Mens Mountain Bike Accessories - Road Bike Shop
Shop
>
Men's Apparel Clothing
>
Men's Apparel Mountain Bike Clothing
>
Men's Apparel Mountain Bike Accessories
Giordana Orica Team Cap
You might not be able to muster a Cinderella victory on Roubaix's velodrome like Matthew Hayman, but at least you can look the part with Scott-Orica signature appeal of the Giordana Orica Team Cap. The Orica Team Cap by Giordana offers up the breathable comfort with its lightweight...
Giordana Primaloft and Wool Sock - Men's
Retail Price:
$18.00
Our Price: $8.10
buy now
Keep your feet toasty when the mercury falls in the Giordana Primaloft and Wool Sock. The Primaloft provides a perfectly regulated layer of insulation, while the wool blend wicks away moisture ensuring your feet stay warm and dry on the longest of wind-swept October rides.
Giordana Skull Cap with Windtex Ear Cover
The Giordana ThermoPlus Skull Cap is perfect for those chilly early morning commutes when staying warm is job one. Designed using ultra-thin ThermoPlus material with Windtex earflaps, the Giordana Skull Cap makes for toasty ears and a comfortable noggin--all without having to adjust your helmet...
Giordana Sport Cycling Cap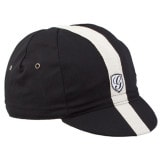 Retail Price:
$19.95
Our Price: $13.96
buy now
Cycling caps transcend the sport. They've been gracing the heads of riders in heat, in sun, in cold, in snow, pretty much since the first safety bicycle hit the unpaved road. Today, though, the caps are only associated with pro teams, and most of what you can find reflects the blatantly...
Giordana Sport Socks - Men's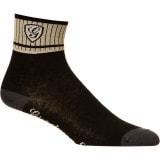 The Giordana Sport Socks hold a retro look that complements the rest of their Sport line. But for those of us who merely appreciate the visual cues, it's good to know that retro is more than skin deep. The socks are a wool blend, taking that classic, time-tested fiber and mixing it with modern,...
Giordana Thermosquare Winter Hat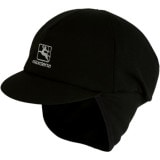 Just because it's winter and cold enough for a warm cap doesn't mean that it's not sunny enough for a cap with a bill. Though it is not impossible to double up on caps -- wear a summer cap under your winter beanie -- who wants to do that and bulk-up under your helmet. With the Giordana...
Giordana Trade Cycling Cap
You wouldn't wear a pith helmet to the opera, so why would you wear a baseball cap on the podium or in the pits? You're better served wearing the cotton Giordana Trade Cycling Cap, which is classic, appropriate, and seriously sexy.
Giordana Trade Mid Cuff Socks - Men's
We like the versatility of the Giordana Trade Mid-Cuff Socks; they're a happy medium, height-wise, for on- or off- road excursions. They can also be worn under pants without exposing shin or the logo graphics when you sit down. After all, it's important to remain professional when wearing...
Giordana Trade Short Cuff Women's Socks
This anklet is a classic. The Giordana Sagittarius logo, the cuff, the mesh, the contrasting toe and heel: this sock has been around. The Giordana Trade Women's Socks are a continuation of a tradition spanning the better part of twenty years. The Trade Socks have been updated with 65% New Life...
Giordana Trade Tall Cuff Socks - Men's
Other functions aside, there's just something nostalgic about the shorts/high socks combo. The Giordana Trade Tall-Cuff Socks remind us of childhood excursions through the woods and into town in three-striped cotton crews hiked up to the calf to protect from poison ivy, thorns, and chainrings. By...
<< Prev | Back | 31 | 32 | 33 | 34 | 35 | 36 | 37 | 38 | 39 | 40 | More | Next >>