Mens Mountain Bike Accessories - Road Bike Shop
Shop
>
Men's Apparel Clothing
>
Men's Apparel Mountain Bike Clothing
>
Men's Apparel Mountain Bike Accessories
Leatt Airflex Elbow Guard
Big, bulky body armor is effective, but it's no good to pedal in and not very fun to wear when it's warm outside. Leatt's Airflex Elbow Guard, on the other hand, is slim, cool, and comfortable, largely because of its Armorgel padding, which only becomes hard on impact, protecting your 'bows from...
Leatt Airflex Knee Guard
Riding hard is synonymous with crashing, which means the Leatt Airflex Knee Guard is synonymous with not ripping your kneecaps off when you take a spill, or something. Synonyms aside, the Airflex is a seriously light knee pad, at under eight ounces per pair, and the sleeve is made from...
Leatt DBX 4.5 Neck Brace
Worn by serious downhill racers and dirt jumpers with an appetite for going big, the Leatt DBX 4. 5 Neck Brace allows you to focus on shaving time off downhill runs and expanding your bag of tricks without wrecking your neck in the process. Its fiberglass-reinforced nylon construction protects...
Leatt DBX 5.5 Junior Neck Brace.
Youngsters go for it just as hard as their elders -- if not harder -- so it's no surprise that they take their share of spills. Enter the Leatt DBX 5. 5 Junior Neck Brace, a fiberglass-reinforced nylon protection system that keeps heads and necks from bending too far in the wrong directions. It...
Leatt DBX 6.5 Neck Brace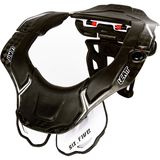 Safety shouldn't feel like a burden, especially when you're going big. The DBX 6. 5 Neck Brace builds upon the success of the Pro Lite and 5. 5 braces to offer Leatt's lightest, most ventilated neck brace yet. The DBX 6. 5 features an ultra lightweight carbon Kevlar and fiberglass-reinforced...
Leatt DBX Ride 4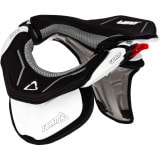 Retail Price:
$299.00
Our Price: $194.35
buy now
Neck braces are growing in popularity due to their proven ability to reduce hyper extension and flexion to the neck during head impacts. Leatt is leading development of this essential piece of armor by investing heavily in research and design, and by pioneering testing methods. This, however,...
Louis Garneau 3002 Hat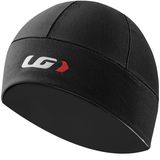 The Louis Garneau 3002 Hat is perfect for wearing under your helmet on brisk days. Built from a brushed, four-way stretch fabric, it allows for a layer of warm air to keep your core temperature up, while it keeps you dry and comfy. Plus, the antimicrobial silver fibers keep it from getting funky,...
Louis Garneau C-Cycling Socks - Men's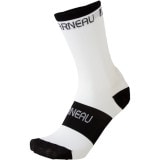 On race day, science-backed gear can give you that split second you need to lunge across the line. The Louis Garneau C-Cycling Sock adds an intelligent edge to your racing arsenal. Active compression and control zones at the toe and heel encourage healthy circulation by flushing blood to the...
Louis Garneau Conti Long Socks - Men's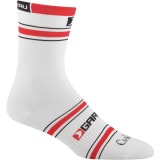 When are socks not just socks? Far be it from us to answer this profound question, but the Louis Garneau Conti Long Socks are straddling that fine line. Made from a blend of Coolmax, polyester, nylon, and elastane, they breathe fantastically to keep your feet dry and cool. And the crew length...
Louis Garneau Conti Socks - Men's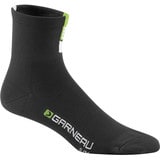 Don't neglect how important a properly fitting pair of socks will be for your riding comfort. The Louis Garneau Conti Socks have been designed to work with the Louis Garneau shoes so that your feet stay dry and comfortable whether you like easy rides at the park, or epic rides in the mountains....
<< Prev | Back | 21 | 22 | 23 | 24 | 25 | 26 | 27 | 28 | 29 | 30 | More | Next >>