Mens Mountain Bike Accessories - Road Bike Shop
Shop
>
Men's Apparel Clothing
>
Men's Apparel Mountain Bike Clothing
>
Men's Apparel Mountain Bike Accessories
Leatt DBX 4.5 Neck Brace - Men's
Worn by serious downhill racers and dirt jumpers with an appetite for going big, the Leatt DBX 4. 5 Neck Brace allows you to focus on shaving time off downhill runs and expanding your bag of tricks without wrecking your neck in the process. Its fiberglass-reinforced nylon construction protects...
Leatt DBX 5.5 - Men's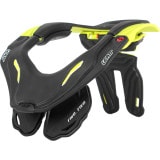 Leatt knows how to prevent catastrophic neck injuries, and the DBX 5. 5 is one of the best ways to keep your spine intact when you have a wreck. The DBX series is the benchmark in comfortable, effective neck protection, and the DBX 5. 5 offers more adjustability than the rest of the series. The...
Leatt DBX 5.5 Junior Neck Brace. - Men's
Youngsters go for it just as hard as their elders -- if not harder -- so it's no surprise that they take their share of spills. Enter the Leatt DBX 5. 5 Junior Neck Brace, a fiberglass-reinforced nylon protection system that keeps heads and necks from bending too far in the wrong directions. It...
Leatt DBX 6.5 Neck Brace - Men's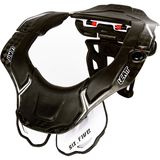 Safety shouldn't feel like a burden, especially when you're going big. The DBX 6. 5 Neck Brace builds upon the success of the Pro Lite and 5. 5 braces to offer Leatt's lightest, most ventilated neck brace yet. The DBX 6. 5 features an ultra lightweight carbon Kevlar and fiberglass-reinforced...
Louis Garneau 3002 Hat - Men's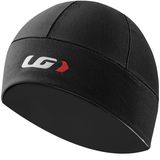 The Louis Garneau 3002 Hat is perfect for wearing under your helmet on brisk days. Built from a brushed, four-way stretch fabric, it allows for a layer of warm air to keep your core temperature up, while it keeps you dry and comfy. Plus, the antimicrobial silver fibers keep it from getting funky,...
Louis Garneau C-Cycling Socks - Men's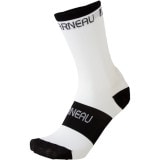 On race day, science-backed gear can give you that split second you need to lunge across the line. The Louis Garneau C-Cycling Sock adds an intelligent edge to your racing arsenal. Active compression and control zones at the toe and heel encourage healthy circulation by flushing blood to the...
Louis Garneau Conti Long Socks - Men's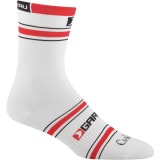 When are socks not just socks? Far be it from us to answer this profound question, but the Louis Garneau Conti Long Socks are straddling that fine line. Made from a blend of Coolmax, polyester, nylon, and elastane, they breathe fantastically to keep your feet dry and cool. And the crew length...
Louis Garneau Conti Socks - Men's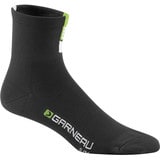 Don't neglect how important a properly fitting pair of socks will be for your riding comfort. The Louis Garneau Conti Socks have been designed to work with the Louis Garneau shoes so that your feet stay dry and comfortable whether you like easy rides at the park, or epic rides in the mountains....
Louis Garneau Course Racer Cap - Men's
The Louis Garneau Course Racer Cap is Garneau's take on the classic cycling cap. Made of cotton, with a low-profile polyester brim, it keeps your brow dry and your eyes free from excess glare and precipitation. There's a reason that everyone in the know owns a couple of good caps. And if you didn...
Louis Garneau Course Socks - Men's
If you're of the mindset that socks are "just socks," we feel sorry for your feet. Although, there are the occasional nuts that can ride sock-less for centuries at a time, us mere mortals need a strong layer of defense between our shoes and our skin. This is where the Louis Garneau Course Socks...
<< Prev | Back | 21 | 22 | 23 | 24 | 25 | 26 | 27 | 28 | 29 | 30 | More | Next >>