Mens Mountain Bike Accessories - Road Bike Shop
Shop
>
Men's Apparel Clothing
>
Men's Apparel Mountain Bike Clothing
>
Men's Apparel Mountain Bike Accessories
Giordana Knitted PolyPro Ear Covers
If you always seem to catch a headwind on your rides, your ears, no doubt, have probably been bitten by Jack Frost more than once. So, if you've already declared that enough is enough, the Giordana Knitted PolyPro Ear Covers will serve as the perfect mid-weight layer for under-the-helmet ear...
Giordana Merino 7in Wool Sock - Men's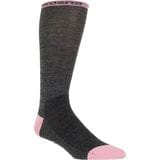 Falling temperatures require more calculated steps towards layering before setting out on your next ride. The Giordana Merino Wool Tall Socks feature a tall, 7-inch cuff (nearly 18 centimeters) that layers comfortably underneath the cuffs of your winter tights, and should extend past the tops of...
Giordana Merino Wool Tall Socks - Men's
Wool socks have become a winter staple for us, and we love the stylized fashion of longer cuffs, which are the two main reasons we love Giordana's Merino Wool Socks work not only for our cycling shoes, but our casual shoes, running shoes, even dress shoes. The five-inch cuff helps with both...
Giordana New York City Cycling Cap
The Big Apple doesn't get much credit from most cyclists as a friendly place to ride, but those in the know, well, know: few major cities are more invigorating places to pedal, from the sites and sounds to the pace and packs of other riders, the experience will make you proud to wear the Giordana...
Giordana Orica Team Cap
Retail Price:
$13.95
Our Price: $9.07
buy now
You might not be able to muster a Cinderella victory on Roubaix's velodrome like Matthew Hayman, but at least you can look the part with Scott-Orica signature appeal of the Giordana Orica Team Cap. The Orica Team Cap by Giordana offers up the breathable comfort with its lightweight...
Giordana Roubaix Balaclava
The Giordana Roubaix Balaclava helps you keep your commuting routine going when the fierce winds of winter threaten the very core of your bicycle idealism. The plush-backed Roubaix fabric blocks wind, wicks sweat, and holds heat to keep you from freezing on your way to work.
Giordana Sport Cycling Cap
Retail Price:
$19.95
Our Price: $12.97
buy now
Cycling caps transcend the sport. They've been gracing the heads of riders in heat, in sun, in cold, in snow, pretty much since the first safety bicycle hit the unpaved road. Today, though, the caps are only associated with pro teams, and most of what you can find reflects the blatantly...
Giordana Sport Socks - Men's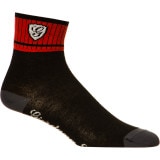 Retail Price:
$17.95
Our Price: $12.56
buy now
While you wouldn't want the ill-fitting slouch of actual retro socks--even "Worn by Merckx himself!" probably wouldn't get you into a pair--the Giordana Sport Socks are a different story. They look old school, and indeed are made with 25% wool, the most old-school of high-tech materials, but...
Giordana Thermosquare Winter Hat
Just because it's winter and cold enough for a warm cap doesn't mean that it's not sunny enough for a cap with a bill. Though it is not impossible to double up on caps -- wear a summer cap under your winter beanie -- who wants to do that and bulk-up under your helmet. With the Giordana...
Giordana Trade Cycling Cap
You wouldn't wear a pith helmet to the opera, so why would you wear a baseball cap on the podium or in the pits? You're better served wearing the cotton Giordana Trade Cycling Cap, which is classic, appropriate, and seriously sexy.
<< Prev | Back | 21 | 22 | 23 | 24 | 25 | 26 | 27 | 28 | 29 | 30 | More | Next >>