Mens Mountain Bike Accessories - Road Bike Shop
Shop
>
Men's Apparel Clothing
>
Men's Apparel Mountain Bike Clothing
>
Men's Apparel Mountain Bike Accessories
Pearl Izumi Elite Wool Socks - Women's - Men's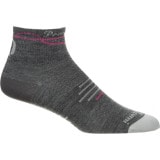 The Pearl Izumi Elite Wool Women's Socks won't tolerate being in the drawer with all of the ordinary socks. Sure it's a little snobbish, but with its superior moisture transfer technology, this wool sock deserves special attention. The Elite Wool socks are made from Pearl Izumi's Elite Transfer...
Pearl Izumi Impact Men's Gloves - Men's
Retail Price:
$25.95
Our Price: $18.17
buy now
While many full finger gloves are constructed with generous padding and thick fabrics, the trade-off for the cushioning is often a decrease in sensitivity and feedback through the handlebars. The composition of Pearl Izumi's Impact Gloves, however, perfectly balances protection, grip, feel, and...
Pearl Izumi Veer Glove - Men's - Men's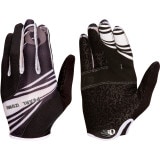 Retail Price:
$39.95
Our Price: $19.98
buy now
In the world of Enduro racing and trail riding, durability, dexterity, and breathability are essential traits to a good pair of gloves. Pearl Izumi pulls this off with the Veer Glove, where strength and an extra-supple feel is found in a Pittards WR 100X Natural Carbon Leather palm. Breathability...
POC Bone VPD Arm Guard - Men's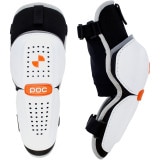 POC designed the Bone VPD Arm Guard to protect your forearm and elbow from your upper arm to your glove. The combination of VPD material and polypropylene shells makes a sturdy, lightweight, comfortable guard. Generally speaking, there are two types of body armor: soft, flexible armor that's...
POC Bone VPD Leg Protectors - Men's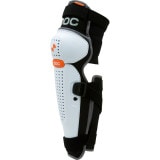 The ultimate lower leg protection is achieved with a hardshell shin/knee combo like the POC Bone VPD Leg Guards. Don't be tempted to ride with less just because the guys on the videos do it. This is exactly what you'll be wishing for at the moment you hang your front tire in a soft berm at warp...
POC Index Air Adjustable Glove - Men's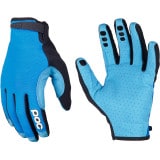 Retail Price:
$49.95
Our Price: $29.97
buy now
POC designed its Index Air Glove for folks who want the basics with no frills or fancy graphics. The Index Air Adjustable is just that glove with a hook-and-loop adjustment tab at the wrist to make it easier to slip on and off. Index Air Adjustable gloves cover the back of your hand with a...
POC Index Air Glove - Men's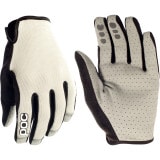 Retail Price:
$44.95
Our Price: $26.97
buy now
For folks who appreciate simple, minimalist gear, POC Index Air Gloves are the ticket. Index Airs aren't flashy. They aren't covered in patches, plastic, stripes, or scratchy anything. For these, POC creates a soft cuff with a spandex-covered hem and an elastic gusset panel to keep it fitted at...
POC Joint Ankle Guard - Men's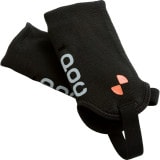 You kicked a snowpile and quickly found a fire hydrant hiding within that snowpile--protect your ankle with the POC Joint Ankle Guard when you want to spend your energy on a more satisfying activity like mountain biking. Made from Visco-Elastic Polymer Dough, this ankle guard cushions your...
POC Joint VPD 2.0 DH Elbow Guard - Men's
POC designed the Joint VPD 2. 0 DH Elbow Guard to withstand just about any crash. The DH version uses the same incredible VPD material as the standard elbow pad, but adds a flexible hard shell cap to really crank up the protection level. The DH Elbow Guard provides all the safety of a big, burly...
POC Joint VPD 2.0 DH Knee Guard - Men's
Retail Price:
$129.95
Our Price: $77.97
buy now
When it comes to designing body armor, the good folks at POC don't mess around. The DH line is their toughest. By using a flexible hard shell over their incredible VPD padding, POC's designers have built one of the toughest, most comfortable knee pads we've ever seen. The Joint VPD 2. 0 DH Knee...
<< Prev | Back | 21 | 22 | 23 | 24 | 25 | 26 | 27 | 28 | 29 | 30 | More | Next >>