Mens Mountain Bike Accessories - Road Bike Shop
Shop
>
Men's Apparel Clothing
>
Men's Apparel Mountain Bike Clothing
>
Men's Apparel Mountain Bike Accessories
Leatt DBX Pro Lite - Men's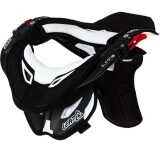 Neck braces are designed to prevent over-bending of the head in rearward, forward, side, and axial directions to help prevent serious injury. Leatt's been a true pioneer in development of this essential piece of armor by investing heavily in R&D and pioneering testing methods -- and the DBX Pro...
Leatt DBX Ride 4 - Men's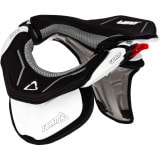 Neck braces are growing in popularity due to their proven ability to reduce hyper extension and flexion to the neck during head impacts. Leatt is leading development of this essential piece of armor by investing heavily in research and design, and by pioneering testing methods. This, however,...
Louis Garneau 3002 Hat - Men's
The Louis Garneau 3002 Hat is perfect for wearing under your helmet on brisk days. Built from a brushed, four-way stretch fabric, it allows for a layer of warm air to keep your core temperature up, while it keeps you dry and comfy. Plus, the antimicrobial silver fibers keep it from getting funky,...
Louis Garneau C-Cycling Socks - Men's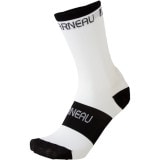 On race day, science-backed gear can give you that split second you need to lunge across the line. The Louis Garneau C-Cycling Sock adds an intelligent edge to your racing arsenal. Active compression and control zones at the toe and heel encourage healthy circulation by flushing blood to the...
Louis Garneau Conti Long Socks - Men's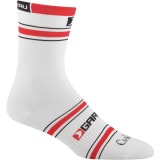 When are socks not just socks? Far be it from us to answer this profound question, but the Louis Garneau Conti Long Socks are straddling that fine line. Made from a blend of Coolmax, polyester, nylon, and elastane, they breathe fantastically to keep your feet dry and cool. And the crew length...
Louis Garneau Course Socks - Men's
If you're of the mindset that socks are "just socks," we feel sorry for your feet. Although, there are the occasional nuts that can ride sock-less for centuries at a time, us mere mortals need a strong layer of defense between our shoes and our skin. This is where the Louis Garneau Course Socks...
Louis Garneau Ear Covers - Men's
It's common knowledge that heat escapes from your head faster than anywhere else. Knit caps are great for sedentary winter activities because they trap that heat. But when you're hammering away on the bike, full knit caps can cause you to overheat quickly. Consider the Louis Garneau Ear Cover 2...
Louis Garneau Edge Glove - Men's - Men's
Retail Price:
$44.95
Our Price: $31.46
buy now
The next time you find yourself smashing down a narrow, technical piece of singletrack, you'll be glad to have the extra protection of the Louis Garneau Edge Mountain Bike Glove. Garneau placed protection strategically to keep the glove as lightweight as possible, but it covers the typical areas...
Louis Garneau Hat Covers - Men's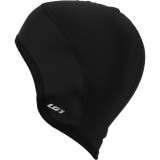 Today's helmets have numerous, large vents that provide cooling when worn during hot summer rides, but when we venture out into frigid climates wearing these skeletal brain-caps, we wish they weren't quite so breezy. The Louis Garneau Hat Cover 2 provides warmth and protection from the weather...
Louis Garneau Helmet Cover - Men's
Retail Price:
$19.95
Our Price: $13.96
buy now
When the rain starts falling, pull the Louis Garneau Helmet Cover over your helmet and ride in weather-protected comfort. This cover is treated with a water-resistant and breathable membrane that repels moisture and keeps the top of your head from turning into a swamp. The reflective logo and...
<< Prev | Back | 21 | 22 | 23 | 24 | 25 | 26 | 27 | 28 | 29 | 30 | More | Next >>