Mens Mountain Bike Accessories - Road Bike Shop
Shop
>
Men's Apparel Clothing
>
Men's Apparel Mountain Bike Clothing
>
Men's Apparel Mountain Bike Accessories
Fox Racing Titan Sport Sleeveless Jacket - Men's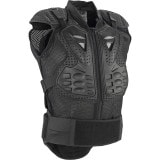 Retail Price:
$129.95
Our Price: $103.96
buy now
Wrap your vitals in a thick candy shell with the Fox Titan Sport Sleeveless Jacket. The Sleeveless Titan Sport protects your spine and organs without limiting your range of motion or getting in the way as you flail your arms in mid-air.
Fox Racing Trail Socks - Men's
After the hammering that you give them all summer, don't your feet deserve a little love? Show your appreciation with the Fox Racing Trail Sock.
Fox Racing Unabomber Gloves - Men's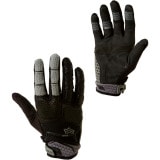 Retail Price:
$49.95
Our Price: $19.98
buy now
Take the Fox Racing Men's Unabomber Glove out for high-speed spin through the woods. Knuckle padding and a tough suede palm keeps your paws protected if you whack your hand on a tree at Mach-loony. Silicone detailing on the inside of the fingers helps you grip your shifters, and a suede-covered...
Fox Racing Unabomber Gloves - Men's - Men's
Retail Price:
$49.95
Our Price: $34.96
buy now
The combination of perforated leather and molded plastic knuckle and finger protection makes the Fox Racing Unabomber Gloves a hot-weather favorite for aggressive riders. This construction allows air to flow freely through the gloves so your hands remain dry and in control. For the palm,...
Fox Racing Wool Socks - Men's
The Fox Racing Wool Sock keeps you comfortable with added support, sweat-wicking fabric, and mesh zones that keep air flowing over your dogs. It keeps your friends comfortable with odor-fighting merino wool.
G-Form Elbow Pads - Men's
As trails get faster and bikes get more capable, it only makes sense that protective gear needs to evolve at even rate. That's where the G-Form Elbow Pads enter the picture. When you put them on, they feel like summer-weight arm warmers. However, the rate-dependent pads stiffen under impact. So,...
G-Form Knee Pads - Men's
Toss the the hot, uncomfortable hard shell body armor. Ditch the flimsy, inadequate soft shell knee pads. There's a new sheriff in town, and it's called the G-Form Knee Pad with Reactive Protection Technology. Because of the glaring inadequacies of hard- and soft-shell body armor, the good folks...
Giordana Classic Trade Mid Cuff Socks - Men's
The Giordana Classic Trade Socks are a good commodity to stock up on for your summer days that all seem to blend into one another. After all, more time doing laundry equals less time on the bike. These socks perform well and at a great value. The toe is extra-smooth to reduce abrasion. CoolMax...
Giordana EXO Mid Cuff Sock - Men's - Men's
When its time to start baring forearms and knees, it's time to switch to the thinnest, best wicking, most breathable socks in your sock drawer. Giordana has designed the EXO Men's Mid Cuff Sock to occupy that spot in your clothing matrix. The sock is woven from a blend of Meryl Skinlife and Lycra...
Giordana EXO Tall Cuff Compression Sock - Men's - Men's
Giordana is going tall. With their Men's EXO Tall Cuff Compression Sock, you get both style points and recovery advantages whilst your feet and lower legs are covered. Compression is all the rage these days. So is the philosophy of 'marginal gains.' Put the two together and you know why these...
<< Prev | Back | 11 | 12 | 13 | 14 | 15 | 16 | 17 | 18 | 19 | 20 | More | Next >>