Mens Mountain Bike Accessories - Road Bike Shop
Shop
>
Men's Apparel Clothing
>
Men's Apparel Mountain Bike Clothing
>
Men's Apparel Mountain Bike Accessories
Chrome Merino Ankle Sock - Men's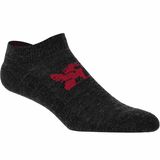 It's springtime--warm in the afternoons but still chilly in the morning during your ride to work. The Chrome Merino Ankle Sock is just what you need to keep your feet from freezing. Made from merino wool with added Lycra for stretch, the Chrome Ankle socks won't let you down even when it's...
Chrome Merino Crew Sock - Men's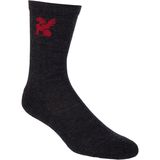 You've got the classic buckle strap bag and a rockin' single speed; now complete the look with a pair of Chrome Merino Crew Socks. Made of lightweight merino wool, these socks are high in the cool style factor, and will keep your feet warm and cozy through chilly Fall rides and coffee shop stops.
Chrome Merino Over-The-Calf Sock - Men's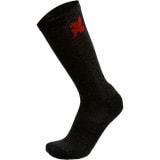 The Chrome Merino Over-The-Calf Socks mesh perfectly with your dress slacks or your favorite riding pants. Constructed from merino wool with a touch of Lycra for stretch, the Over-The-Calf socks keep you warm and cuddly on your frozen spin to work--even when they get wet. The folks at Chrome even...
Competitive Cyclist Pro Peloton Sock - Men's
Retail Price:
$16.50
Our Price: $6.60
buy now
The Competitive Cyclist Pro Peloton socks let everyone know where you go for the best selection of premium cycling goods on the planet. They're built from nylon, with a touch of spandex to keep them snug. The nylon construction helps them pull moisture away from your skin, to keep your feet dry...
Craft Active Extreme 2.0 Windstopper Hat
Most days, a cap or knit beanie will keep you plenty warm on the bike, but if you aim to ride through windy, wet conditions, having something more serious helps. The Craft Active Extreme 2. 0 Windstopper Hat sits quietly under your helmet, with a lightweight panel of Gore Windstopper fabric...
Craft Active Skull Hat
Retail Price:
$24.95
Our Price: $18.71
buy now
The Craft ZERO Skull hat is so warm you'll think you're sitting under a dryer at the beauty salon. But the beauty of the Zero Skull cap is that it's thin enough to wear under your helmet without making you feel like you're wearing two helmets. GORE WindStopper material prevents cool air from...
Craft Active WindStopper Face Protector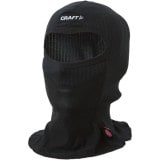 Retail Price:
$49.95
Our Price: $37.46
buy now
When it gets seriously cold and you just have to go skiing or cycling, exposed skin can mean the end of your day or even your season. Cover your face, neck, and ears with the windproof Craft ZERO WindStopper Face Protector and say goodbye to frostbite.
Craft Active WindStopper Skull Hat
Retail Price:
$34.95
Our Price: $26.21
buy now
Train long after the winter sun has evaporated into the horizon with the Craft Active WindStopper Skull Hat. The hat combines the winter-proven, Windstopper fabric with a comfortable polyester backing to prevent the frigid winds from penetrating your skull and freezing your last interval of the...
Craft Compression Sock - Men's
Compression Sock
Craft Cool Mesh Superlight Headband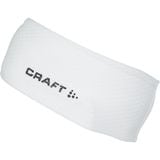 Few things are more annoying than the sting of sweat in your eyes during a particularly brutal climb or a big blurry blob of sweat on your expensive riding sunglasses. End the torment forever with the Craft Cool Mesh Headband. Not only does the Cool Mesh Headband halt sweat on its short journey...
<< Prev | Back | 11 | 12 | 13 | 14 | 15 | 16 | 17 | 18 | 19 | 20 | More | Next >>