Mens Mountain Bike Accessories - Road Bike Shop
Shop
>
Men's Apparel Clothing
>
Men's Apparel Mountain Bike Clothing
>
Men's Apparel Mountain Bike Accessories
CEP Dynamic Plus Cycle Ultralight Short Socks - Women's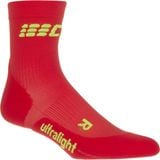 Constructed with a feathery-light fabric that's 25% thinner, the CES Women's Dynamic Plus Ultralight Short Socks optimize cool-wearing comfort on sweltering summer rides. Polypropylene fibers enhance their moisture-wicking properties for a pleasantly dry feel on the road. Plus, targeted...
Chrome Merino Ankle Sock - Men's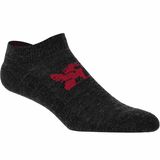 It's springtime--warm in the afternoons but still chilly in the morning during your ride to work. The Chrome Merino Ankle Sock is just what you need to keep your feet from freezing. Made from merino wool with added Lycra for stretch, the Chrome Ankle socks won't let you down even when it's...
Chrome Merino Crew Sock - Men's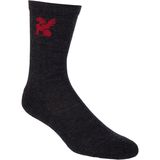 You've got the classic buckle strap bag and a rockin' single speed; now complete the look with a pair of Chrome Merino Crew Socks. Made of lightweight merino wool, these socks are high in the cool style factor, and will keep your feet warm and cozy through chilly Fall rides and coffee shop stops.
Chrome Merino Over-The-Calf Sock - Men's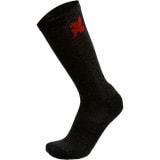 Retail Price:
$17.95
Our Price: $12.56
buy now
The Chrome Merino Over-The-Calf Socks mesh perfectly with your dress slacks or your favorite riding pants. Constructed from merino wool with a touch of Lycra for stretch, the Over-The-Calf socks keep you warm and cuddly on your frozen spin to work--even when they get wet. The folks at Chrome even...
Competitive Cyclist Pro Peloton Sock - Men's
Retail Price:
$16.50
Our Price: $6.60
buy now
The Competitive Cyclist Pro Peloton socks let everyone know where you go for the best selection of premium cycling goods on the planet. They're built from nylon, with a touch of spandex to keep them snug. The nylon construction helps them pull moisture away from your skin, to keep your feet dry...
Craft Active Bike Socks - Men's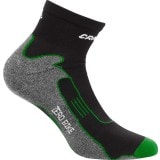 Retail Price:
$24.95
Our Price: $14.97
buy now
Craft's Active Bike Socks fall under its 'sport-specific' category, meaning that they were designed to correspond to the needs of a cyclist's feet while in motion. The socks were constructed with a lightweight, high-wicking polyamide blend, giving the socks a nice mid-weight feel. With this...
Craft Active Skull Hat
Retail Price:
$24.95
Our Price: $18.71
buy now
The Craft ZERO Skull hat is so warm you'll think you're sitting under a dryer at the beauty salon. But the beauty of the Zero Skull cap is that it's thin enough to wear under your helmet without making you feel like you're wearing two helmets. GORE WindStopper material prevents cool air from...
Craft Cool Mesh Superlight Headband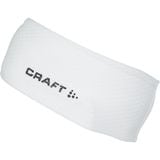 Retail Price:
$19.95
Our Price: $13.96
buy now
Few things are more annoying than the sting of sweat in your eyes during a particularly brutal climb or a big blurry blob of sweat on your expensive riding sunglasses. End the torment forever with the Craft Cool Mesh Headband. Not only does the Cool Mesh Headband halt sweat on its short journey...
Craft Country Race Hat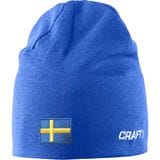 Retail Price:
$24.95
Our Price: $19.96
buy now
Show your national pride while staying warm over the winter months with Craft's Country Race Hat. Made from a soft, stretchy knit, it can be worn alone as a beanie during a winter Nordic workout or run or under a helmet during cold-weather cycling.
Craft Glow Sock - Men's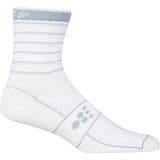 Knit with reflective yarns that spiral around your lower leg, the Craft Glow Socks ensure brilliant visibility from every angle when you're riding at dusk and dawn hours. Lightweight fabric and functional mesh vents keep your feet blissfully cool on warmer rides, with arch ribs and a touch of...
<< Prev | Back | 11 | 12 | 13 | 14 | 15 | 16 | 17 | 18 | 19 | 20 | More | Next >>