Mens Mountain Bike Accessories - Road Bike Shop
Shop
>
Men's Apparel Clothing
>
Men's Apparel Mountain Bike Clothing
>
Men's Apparel Mountain Bike Accessories
De Marchi Pro Cap - Men's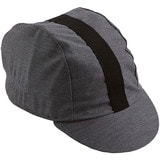 Retail Price:
$29.95
Our Price: $22.46
buy now
Unlike many caps, which are made with cheap materials and a one-size-should-fit-everyone philosophy, De Marchi goes the extra kilometer with its Pro Cap. Like all De Marchi products, it's made in Italy using Italian materials for a cycling essential befitting any discerning cyclist's wardrobe....
De Marchi Pro Socks - Men's
Retail Price:
$17.45
Our Price: $13.09
buy now
De Marchi's Pro Socks must be over-engineered, fully featured, and full of hidden tech, right? Not so much. Focusing on perfection of design over tech wizardry, De Marchi makes the Pro Socks from ultralight Meryl microfiber -- which stretches and breathes wonderfully -- and builds in reinforced...
De Marchi Techno Cap - Men's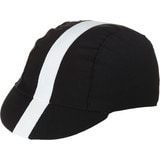 Retail Price:
$49.95
Our Price: $24.97
buy now
Techno Cap is a surprisingly techno-sounding name for a hat from the tradition-conscious De Marchi, but it's only appropriate with a hat made from Schoeller's c_change material. Featuring a membrane that opens in the heat and closes in the cold, c_change is borderline sentient. When the...
De Marchi Thermal Headband - Men's
Retail Price:
$34.95
Our Price: $13.98
buy now
Rarely is De Marchi's ethos of simple effectiveness on display more than with the Italian-made Thermal Headband. It's made from Roubaix Lite, also Italian-made, which provides a balance of insulation, breathability, and ventilation for the right amount of protection in every time of year outside...
DeFeet Aireator - Hi Top 5in Socks - Men's
A legend in the tight-knit sock community, Defeet's Aireator Hi Top 5in Sock is the original keep-it-cool cycling sock. It's been around for a while, but this version is woven from CoolMax EcoMade, a recycled fabric that's renowned for its moisture-wicking properties. It also boasts Defeet's...
DeFeet Aireator - Hi Top 5in Socks - Men's
The DeFeet Aireator Hi Tops check all of our sock-love boxes -they're super lightweight and breathable, but they last nearly forever. They're tall, but not too tall, and they come in both loud and quiet colors and designs. The primary fabric is CoolMax EcoMade, which'll wick the sweat away from...
DeFeet Aireator 3in Socks - Men's
DeFeet's Aireator 3in Socks are the reason you find mesh vents in so many cycling socks these days. Their ventilating top panels dump heat while the 3-inch cuffs protect your ankles from shoe irritation as you ride.
DeFeet Aireator USA Hi-Top 5" Socks - Men's
Your feet are your foundation, and the Aireator USA Hi-Top Socks want to bring a little patriotism to the pedaling party. In addition to representing your national affiliation, the USA Hi-Tops cool your foot with Defeet's classic mesh weave, offer light heel and toe padding, and are made from...
DeFeet Blaze 4in Socks - Men's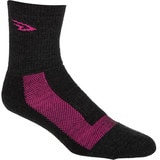 DeFeet has a lock on two categories in our cycling wardrobe: knit gloves and wool socks. The latter accolade comes courtesy of the Blaze 4-inch Socks, which use a blend of American merino wool, nylon, and Lycra for a blend that stretches, reforms, and has all the antibacterial, all-temperature...
DeFeet Cyclismo 1in Socks - Men's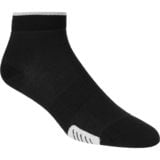 The ultimate "modern cycling sock" was the main objective when DeFeet set out to create the Cyclismo 1-inch Socks. In other words, DeFeet combined its best materials and innovative fit technologies together in the form of a streamlined, comfortable, and versatile cycling sock design. The Cyclismo...
<< Prev | Back | 11 | 12 | 13 | 14 | 15 | 16 | 17 | 18 | 19 | 20 | More | Next >>