Mens Mountain Bike Accessories - Road Bike Shop
Shop
>
Men's Apparel Clothing
>
Men's Apparel Mountain Bike Clothing
>
Men's Apparel Mountain Bike Accessories
Chrome Merino Crew Socks - Men's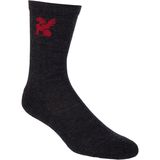 Chrome took the durability and style found in its messenger bags and applied them to feet with the Chrome Merino Crew Sock. Made from warm and cozy New Zealand merino wool, the Chrome Merino Crew Sock is ready to tackle the chilly November commute your cotton socks couldn't handle. Lightweight...
Competitive Cyclist Competitive Cyclist Beanie - Men's
From the pits, to the sidelines, to the coffee shop, let everyone know your online bike shop of choice with the Competitive Cyclist Beanie. It'll keep your head warm, which is highly important for a wide range of athletic and casual pursuits. But perhaps more importantly, it makes a statement...
Competitive Cyclist Pro Peloton Sock - Men's
The Competitive Cyclist Pro Peloton socks let everyone know where you go for the best selection of premium cycling goods on the planet. They're built from nylon, with a touch of spandex to keep them snug. The nylon construction helps them pull moisture away from your skin, to keep your feet dry...
Craft Active Face Protector - Men's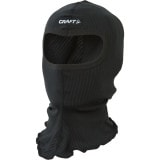 Gear up for brutally cold rides with the Craft ZERO Face Protector. Designed to block piercing winds and to wick perspiration, the ZERO Face Protector lets you spin pedals when others seek shelter.
Craft Active Skull Hat - Men's
The Craft ZERO Skull hat is so warm you'll think you're sitting under a dryer at the beauty salon. But the beauty of the Zero Skull cap is that it's thin enough to wear under your helmet without making you feel like you're wearing two helmets. GORE WindStopper material prevents cool air from...
Craft Active WindStopper Skull Hat - Men's
Train long after the winter sun has evaporated into the horizon with the Craft Active WindStopper Skull Hat. The hat combines the winter-proven, Windstopper fabric with a comfortable polyester backing to prevent the frigid winds from penetrating your skull and freezing your last interval of the...
Craft Bike Tech Hat - Men's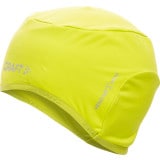 Craft's roots are in Sweden, so you can trust that the Bike Tech Hat is proven both in the lab and the field. In a country where polar nights mean as few as four hours of winter daylight, they know about keeping heads warm and out of the wind. The Tech part of Bike Tech Hat refers to the Flex...
Craft Brilliant Hat - Men's
Don't be misled; the Craft Brilliant Hat is not intended to enhance your intellectual capacity. It's a smart move, though, especially if you're running or cycling at night. The Brilliant hat is simply a brightly-hued version of the company's thermo-fleece Light Thermal hat, intended to enhance...
Craft Brilliant Headband - Men's
Made of a lightweight and advanced polyester/elastic blend, the Craft Brilliant Headband is soft, warm, and comfortable against the skin. It also does a great job of evacuating perspiration. The bright, high-visibility tones and reflective graphic elements are designed specifically to help you...
Craft COOL Socks - Men's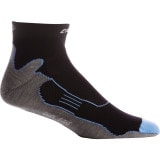 Retail Price:
$24.95
Our Price: $13.72
buy now
When the day calls for long miles in the saddle, pull on the Craft Cool Bike Sock for ventilation, support, and perspiration-management.
<< Prev | Back | 11 | 12 | 13 | 14 | 15 | 16 | 17 | 18 | 19 | 20 | More | Next >>