Wheels - Road Bike Shop
Shop
>
Components
>
Wheels, Tires, Tubes
>
Wheels
Easton EC90 XC 29in Wheel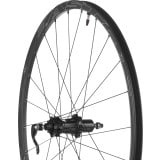 Retail Price:
$1275.00
Our Price: $892.49
buy now
Whether you ride your 29er for fun or to toe the line at the races, you know that having the right wheels will make or break your day. Luckily, though, Easton is renowned for designing wheels that check off all of the boxes on your wishlist, and the EC90 XC 29in Wheel is no exception. The EC90 XC...
Easton EC90 XC Carbon Wheel - 26in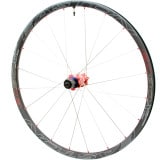 Retail Price:
$975.00
Our Price: $390.00
buy now
Having a light set of wheels on your XC bike isn't much good if that set can't handle the day-to-day abuse you dish out. The EC90 XC Carbon Wheels are tough enough to handle all your daily shenanigans, plus, they're the lightest XC wheelset on the market. Built using Easton's ABC (Armored...
Easton Haven 26in Wheels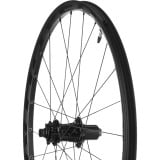 Retail Price:
$445.00
Our Price: $229.99
buy now
The Easton Haven 26in Wheel possesses all of the shaping and structural elements required to meet the stringent UST standards. The testing and certification is an expensive process, but Easton decided that the time and monetary commitment would offset the ease of seating beads with a floor pump,...
Easton Haven 29in Wheels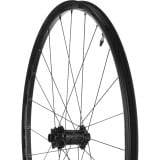 With 29in wheels spinning at full speed, we're enjoying the plentiful options that are now available. In fact, less than five years ago, 29in UST wheels and tires weren't an option. So, in order to enjoy the benefits of riding tubeless, riders were forced to deal with sketchy rim/tape/tire combos...
Easton Haven Carbon 29in Wheelset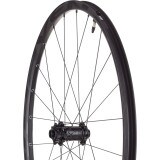 Nearly 200 grams lighter than Easton's alloy counterpart, the Haven Carbon 29in Wheelset is light, however, that's not the full extent of these wheels' appeal. Their carbon rim is also incredibly strong. And, in the world of long-travel 29ers, this is a perfect match for aggressive all-mountain...
Easton Haven Carbon Wheel - 26in
Retail Price:
$1225.00
Our Price: $749.99
buy now
We live in a world where sub-30lb, long-travel bikes are becoming commonplace. Easton's Haven Carbon 26in Wheels are a perfect match for those aggressive all-mountain rigs that favor lightness without sacrificing durability. For strength, Easton relies on its proprietary Armored Ballistic...
Easton Haven Carbon Wheel - 29in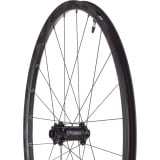 Retail Price:
$1275.00
Our Price: $944.00
buy now
We know what you're thinking, carbon wheels can't hold up to your level of riding. But, what if we told you that the Easton Haven Carbon Wheel was made from a composite similar to those found in combat body armor? We'll assume that an eyebrow has been raised. So, now that we've opened Pandora's...
Easton R4 Cassette Body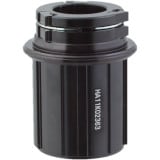 One of the beautiful things about Easton wheels is that a switch from Campagnolo to Shimano or SRAM componentry or vice-versa won't necessitate a new wheel purchase. You could just replace the freehub with one that is compatible with your new gear. Likewise, if you routinely use two different...
Easton Vice XLT Wheel - 27.5in
Retail Price:
$300.00
Our Price: $269.99
buy now
Now that 27. 5-inch frames are up to speed, Easton's Vice XLT Wheels are providing the UST rolling stock that riders have come to expect from this quality and speed-focused manufacturer. What you'll find here is the same Sapim straight-pull spokes, alloy rim, and X4 hubs that make Easton wheels a...
ENVE 1.45 Carbon Road Wheelset - Tubular
Retail Price:
$2520.00
Our Price: $1883.00
buy now
We're sure that you've heard this before, but rotational weight is the most vital area for you to direct your gram-focused conservatism. However, this doesn't mean that you should be willing to sacrifice rigidity and aerodynamic gains solely in the name of weight. Absolutely not. The way that we...
<< Prev | Back | 1 | 2 | 3 | 4 | 5 | 6 | 7 | 8 | 9 | 10 | More | Next >>