Wheels - Road Bike Shop
Shop
>
Components
>
Wheels, Tires, Tubes
>
Wheels
Stan's NoTubes Iron Cross Comp Wheelset
The Stan's NoTubes Iron Cross Comp Clincher Wheelset eagerly withstands hardcore use and abuse by cyclocross and gravel racers. Its tubeless-ready design features Stan's Bead Socket Technology (BST), which provides a shallower seating area to create a much tighter seal than conventional rims. BST...
Stan's NoTubes Stans XD Driver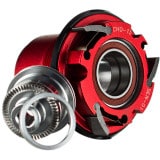 So you, like everyone else, would like to cash in on the new SRAM XX1 11-speed drivetrain, but you aren't an oil tycoon. Good news--the folks at Stan's have taken one major expense out of the conversion process. Instead of replacing your expensive wheelset to make your bike XX1 compatible, just...
Stan's NoTubes Tubeless Valve Stem - Pair
Although tubeless set-ups remove tubes entirely from the equation, you'll still need valve stems to seal the rim/tire interface from losing air, as well as provide a method for tire inflation and sealant injection. That's where Stan's NoTubes Tubeless Valve Stem Pair comes into play. These...
Stan's NoTubes ZTR Arch EX 29in Wheelset
By opting for a tubeless setup like the Stan's NoTubes ZTR Arch EX 29in Wheelset for your wagon-wheel bike, you get all the speed of a 29-inch wheel's big contact patch but mitigate the extra weight of larger hoops by omitting the tubes. Stan's latest generation of Bead Seal Technology (BST) also...
Stan's NoTubes ZTR Flow EX 27.5in Wheels
There was a time, not that long ago, when tubeless anything was simply referred to as "Stan's." While there are definitely more players in the market, Stan's has remained at the top of the game due to its ease of use, and the proprietary rim profile known as Bead Socket Technology. BST is...
Stan's NoTubes ZTR Flow EX Wheelset - 29in
Stan's NoTubes knows that a big bike requires a wheelset that can keep up. With its new ZTR Flow EX Wheelset, Stan's NoTubes offers a tough and fast rolling pair of hoops that will have you and your 29er riding strong. As the stoutest rim in the NoTubes line, the new Flow EX is wider and features...
Stan's NoTubes ZTR Flow EX Wheelset - Discontinued Decal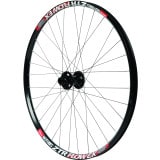 Retail Price:
$595.00
Our Price: $505.75
buy now
Every company is constantly churning out new products, more often than not because they have to, not because anything significant has actually been changed. Kudos to Stan's NoTubes, then, for keeping the ZTR Flow EX Wheelset largely unchanged, and making only small modifications that actually...
Stan's NoTubes ZTR Grail Comp - Disc
There's a bit of a road wheel revolution happening right now, and Stan's NoTubes is leading the charge. Disc brakes and tubeless rims were exclusive to mountain bikes just a few years ago, but the benefits are undeniable. Another huge improvement that has only come into vogue in the last few...
Stan's NoTubes ZTR Grail Team - Disc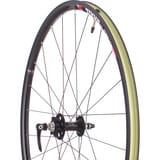 Instead of relying on "tradition" like most European manufacturers, Stan's NoTubes continues to push the envelope with its reliable tubeless performance, which practically eliminates flats for added peace of mind on the road. Other than removing flats from the equation, tubeless wheel-tire...
Velox Fond De Jante Rimstrip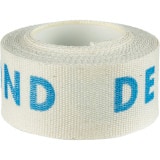 Retail Price:
$4.00
Our Price: $3.20
buy now
The French-to-English translation of Fond de Jante is "bottom of the rim". Which is exactly where the self adhesive Velox rim strips go. It's the only type of rim strip we sell because it's the only type you should put on your wheels. Sure, many wheels these days come complete with their own...
<< Prev | Back | 21 | 22 | 23 | 24 | 25 | 26 | 27 | More | Next >>