Wheels - Road Bike Shop
Shop
>
Components
>
Wheels, Tires, Tubes
>
Wheels
Easton EA90 SLX Road Wheel - Clincher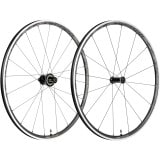 We're in a renaissance of sorts for the modern road bike, where performance and comfort are reaching unheard of levels. What once was a slippery slope that quickly tossed rider well being out the window in favor of speed and efficiency is being challenged by components like Easton's tubeless EA90...
Easton EA90 XC Wheel - 29in
The Easton EA90 XC 29in Wheel is both lightweight and UST approved -- a hard combination to come by. However, UST is reigning favorite for trail-bike applications when durability outweighs crosscountry efficiency. In this case, however, Easton took the Haven's proven UST technology and dropped...
Easton EC90 Aero 55 Carbon Road Wheel - Tubular
You've seen all the fast, lightweight race wheels, but more often than not, those desirable attributes come at the expense of out-and-out strength. That's why we're so impressed with the Easton EC90 Aero 55 Carbon Tubular Wheel. As part of Easton's race-ready EC90 lineup, they'll slice through...
Easton EC90 XC 29in Wheel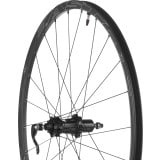 Retail Price:
$1275.00
Our Price: $892.49
buy now
Whether you ride your 29er for fun or to toe the line at the races, you know that having the right wheels will make or break your day. Luckily, though, Easton is renowned for designing wheels that check off all of the boxes on your wishlist, and the EC90 XC 29in Wheel is no exception. The EC90 XC...
Easton Haven 26in Wheels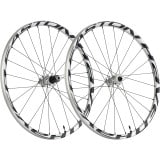 Retail Price:
$445.00
Our Price: $266.99
buy now
The Easton Haven 26in Wheel possesses all of the shaping and structural elements required to meet the stringent UST standards. The testing and certification is an expensive process, but Easton decided that the time and monetary commitment would offset the ease of seating beads with a floor pump,...
Easton Haven 29in Wheels
With 29in wheels spinning at full speed, we're enjoying the plentiful options that are now available. In fact, less than five years ago, 29in UST wheels and tires weren't an option. So, in order to enjoy the benefits of riding tubeless, riders were forced to deal with sketchy rim/tape/tire combos...
Easton Haven Carbon 29in Wheelset
Nearly 200 grams lighter than Easton's alloy counterpart, the Haven Carbon 29in Wheelset is light, however, that's not the full extent of these wheels' appeal. Their carbon rim is also incredibly strong. And, in the world of long-travel 29ers, this is a perfect match for aggressive all-mountain...
Easton Haven Carbon Wheel - 26in
Retail Price:
$1225.00
Our Price: $749.99
buy now
We live in a world where sub-30lb, long-travel bikes are becoming commonplace. Easton's Haven Carbon 26in Wheels are a perfect match for those aggressive all-mountain rigs that favor lightness without sacrificing durability. For strength, Easton relies on its proprietary Armored Ballistic...
Easton Haven Carbon Wheel - 29in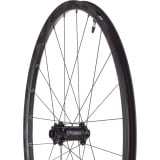 Retail Price:
$1275.00
Our Price: $944.00
buy now
We know what you're thinking, carbon wheels can't hold up to your level of riding. But, what if we told you that the Easton Haven Carbon Wheel was made from a composite similar to those found in combat body armor? We'll assume that an eyebrow has been raised. So, now that we've opened Pandora's...
ENVE 25 Classic Carbon Road Wheelset - Clincher
Tubular tires are great for racing, as long as someone else is paying, but clincher tires are about 1000 times more practical for most of us. That doesn't mean they're slow, though. For proof, just check out the ENVE 25 Classic Carbon Clincher Road Wheelset, a rocket-powered package that performs...
<< Prev | Back | 1 | 2 | 3 | 4 | 5 | 6 | 7 | 8 | 9 | 10 | More | Next >>