Wheels - Road Bike Shop
Shop
>
Components
>
Wheels, Tires, Tubes
>
Wheels
Reynolds Solitude Road Wheelset - Clincher -
We know that we're not blowing any minds when we say that both race-day and training-day play by different sets of rules. For example, your race wheels are typically rigid, uncomfortable, and most importantly, light as a feather. However, your training set focuses on placing a balance between...
Reynolds Stratus Pro Road Wheelset - Tubeless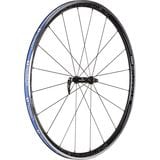 Retail Price:
$900.00
Our Price: $810.00
buy now
You want your wheels to be lightweight and durable, but don't always want to spring the wallet wide open for carbon tubulars. Sure, they're stiff and fast, but they aren't practical for daily training, unless you have a personal sag wagon. Reynold's premier alloy wheels, the Stratus Pro, feature...
Reynolds Strike SLG Carbon Wheelset - Tubeless
Retail Price:
$1950.00
Our Price: $1760.00
buy now
In Reynolds' martial-themed Performance line, the Strike SLG Carbon Wheelset is the cycling equivalent of a cruise missile. Its aerodynamic depth and profile recommend it for cruising efficiently in solo breakaways or triathlons, while its responsiveness makes it hit hard and fast in criteriums...
Reynolds XD Driver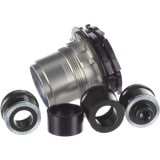 The XX1 group fulfilled a lot of weight-loss resolutions when it initially dropped, shaving up to half a pound off of some machines. But it did come with a cost: a new driver to grant more clearance for the eleventh cog. There was a corresponding rush by wheel manufacturers to get on board the...
Shimano AX56 12x142mm Thru-Axle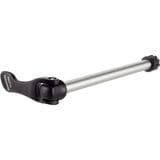 Retail Price:
$29.95
Our Price: $24.95
buy now
Thru-axle rear ends have been pivotal in stiffening the rear triangles of many modern bicycles. The AX56 12x142mm Thru Axle is Shimano's SLX-level cross-country rear thru-axle. This axle is to be used with frames built to the Shimano/Syntace 12x142mm rear E-thru axle standard only.
Shimano AX75 12x142mm Thru-Axle
There's no denying the superiority of the 12x142mm rear thru-axle system for nearly any type of riding. If you're running a Shimano M988 (XTR) or M788 (XT) rear hub and you happen to lose or break your proprietary E-Thru Axle, however, this is what you'll need to get things rolling again. Please...
Shimano C35 Carbon Road Wheelset - Clincher
Retail Price:
$1999.95
Our Price: $1599.99
buy now
If you've been doing your homework, you'll have noticed that Shimano's 2013 Dura-Ace wheel lineup is sharing technology across the board. With a few exceptions made for layup variance, only one question really remains -- what rim depth do you want? If your answer hinges on a stable, aerodynamic...
Shimano Deore XT WH-M785 Wheelset - 27.5in
Retail Price:
$799.95
Our Price: $499.99
buy now
We aren't exactly sure what the word Deore originally meant, but everyone associated with mountain biking knows what it means now. It means quality. From the very first component, Deore XT has been Shimano's workhorse gruppo. Nothing has changed. Deore XT isn't Shimano's lightest. Nor is it...
Shimano Dura-Ace 9000 C24 Carbon Road Wheelset - Clincher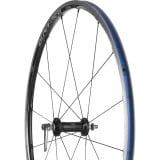 Retail Price:
$1199.95
Our Price: $950.00
buy now
Rather than use the "wider is better" design that seems to be all the rage, Shimano put the Dura-Ace 9000 C24 Carbon Road Wheelset to wind tunnel testing. The result: the 21mm front and 23mm rear rim depths, coupled with a rim width of a narrow 20. 8mm were found to not only create a smoother...
Shimano Ultegra WH-6800 Road Wheelset - Clincher
Retail Price:
$749.99
Our Price: $499.99
buy now
While it's nearly impossible to pin down just one thing that we love about Shimano, its trickle-down Dura-Ace technology is certainly near the top of our list. With every new iteration, the line between Ultegra and Dura-Ace becomes more and more blurred, which is perfectly displayed here with the...
<< Prev | Back | 11 | 12 | 13 | 14 | 15 | 16 | 17 | 18 | 19 | 20 | More | Next >>