Wheels - Road Bike Shop
Shop
>
Components
>
Wheels, Tires, Tubes
>
Wheels
SRAM Roam 60 29in Carbon Clincher UST Wheel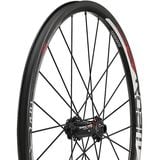 Modern trail bikes maintain composure in situations once reserved for downhill race bikes, and as a result, wheels are now confronted with more abuse than ever. At the same time, riders are demanding bikes that are light enough to comfortably pedal all day. These seemingly incompatible goals are...
Stan's NoTubes 12x142 Conversion for ZTR/3.30/3.30Ti Rear Hub
We always want our bikes to perform the best that they can. This means that the smallest details and facets of our bikes will inevitably receive upgrades, and naturally, axles fall under this category. And if you're an advocate of Stan's No Tubes, you'll be happy to know that it's introduced a...
Stan's NoTubes 15mm Conversion for ZTR/3.30/3.30Ti Front Hub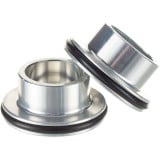 If you're a Luddite, then the standard QR that comes with Stan's light and lively wheels will work fine. On the other hand, if you're a technophile, then you'll want to pop for the 15mm Conversion for ZTR/3. 30/3. 30Ti Front Hub. Simply remove the standard QR end caps, install these units and you...
Stan's NoTubes Alpha 340 Comp Wheelset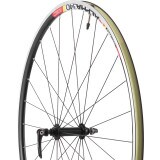 Retail Price:
$635.00
Our Price: $539.99
buy now
Stan's NoTubes wheels are known for their smooth ride quality, durability, and low weight, in addition to and making the tubeless transition as easy as possible. So if you're ready to dive into a wheelset that'll handle all of your road, race, gravel, and cyclocross needs without batting an eye,...
Stan's NoTubes Alpha 340 Disc Wheelset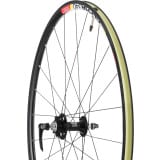 Retro-grouches can keep complaining, but there's simply no denying that disc brakes in 'cross are here to stay. So if you're ready to make the leap, why not run a wheelset that's backed by one of the early adopters, and a brand that pioneered easy tubeless setups to boot? That's right, we're...
Stan's NoTubes Arch EX 27.5in Wheelset
We're in a brave new world when it comes to trail bikes. Not only has the 27. 5-inch wheel size all but taken over, but riders are demanding lighter, more durable products than ever before. Which makes it unsurprising that one of our favorite mid-size wheels is being offered up by Stan's NoTubes,...
Stan's NoTubes Flow EX 27.5in Wheels
Quickly becoming the enduro standard, 27. 5-inch wheels like the Stan's NoTubes Flow EX Wheels provide the perfect balance of weight and traction for the conditions that those events warrant. But, being a Stan's NoTubes product, there's more to the picture then just being another mid-size option....
Stan's NoTubes Iron Cross Comp Wheelset
Cyclocross isn't cyclocross without a bit of pain and suffering. The Stans NoTubes Iron Cross Comp wheels will definitely make you faster, but we won't guarantee that it'll be any easier or less painful. With the arrival of disc brakes for virtually every pocketbook, Stans NoTubes constructed an...
Stan's NoTubes Iron Cross Pro Wheelset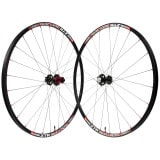 Take your cyclocross performance to the next level. Stans NoTubes Iron Cross Pro wheelset sets the standard for tubeless systems with strong and lightweight wheels -- you'll notice the free speed. The Iron Cross Pro wheels were built on 6061 Aluminum rims and given a 24-hole front and 28-hole...
Stan's NoTubes Iron Cross Team Wheelset
Tubeless tires have made their mark in cyclocross for obvious reasons -- they provide superior handling, lower running pressures, and flat-resistance. And along the lines of added advantage, disc brakes also work in conjunction with the wheels that make this technology possible. For this reason,...
<< Prev | Back | 11 | 12 | 13 | 14 | 15 | 16 | 17 | 18 | 19 | 20 | More | Next >>