Wheels - Road Bike Shop
Shop
>
Components
>
Wheels, Tires, Tubes
>
Wheels
Reynolds 58 Aero Carbon Road Wheelset - Clincher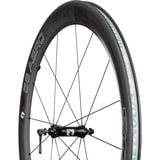 Believe it or not, but some of us here have at Competitive Cyclist hold degrees in physics. And while we're no engineers, in a cycling world becoming more and more driven by complex science, it's helped us understand and interpret the aerodynamics du jour. Along these lines, we remember less than...
Reynolds 72 Aero Carbon Road Wheelset - Clincher
If you're familiar with the Reynolds Aero line of wheels, you know that they're quite unmistakably the fastest wheels on the planet. If you're not familiar, you're about to learn why. We understand that this is a bold statement, but as you'll soon find out, the Reynolds 72 Aero delivers...
Reynolds 90 Aero Carbon Road Wheelset - Clincher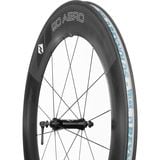 Marketing would like for you to believe that speed is entirely hinged on weight. After all, anyone can make a wheel deep and light, but it takes real prowess, dedication, and genius to create a wheel with the aerodynamic profile of the Reynolds 90 Aero Carbon Clincher Road Wheelset. Simply put,...
Reynolds Assault SLG Carbon Disc Brake Road Wheelset - Clincher
Reliability and practicality are two hallmarks of clincher wheels. However, until recent years, the argument could have been made that carbon clinchers didn't embody either of these characteristics, whatsoever. But, with its Assault SLG Disc Brake Carbon Clincher Disc Brake Wheelset, Reynolds has...
Reynolds Assault SLG Carbon Road Wheelset - Clincher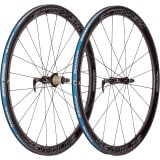 When it comes to training and racing, especially if you don't have your own personal sag wagon, nothing beats the reliability of a clincher wheelset. However, it wasn't until recently that you'd even put the words clincher and carbon in the same sentence. Reynolds has broken through this barrier...
Reynolds Assault SLG Tubular Wheelset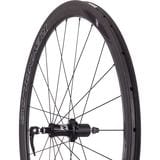 Redesigned with new construction techniques, a new shape, and the new Swirl Lip Generator, the Reynolds Assault SLG Tubular is the best tubular Assault wheelset yet -- which is saying a lot for one of the most successful carbon wheelsets on the planet. Sitting near the top of its "Performance"...
Reynolds Attack Carbon Road Wheelset - Clincher
For years, now, the pursuit of carbon has been reserved for the 'racer.' Collectively, this subset has treated the mere idea of the carbon clincher with nothing short of disdain. However, the question begs to be asked, why? As a collection of old hats, we can say that we all rely on what we know....
Reynolds Freehub Body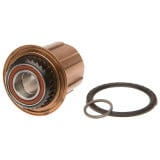 Freehub swapping is the coolest thing since key parties. If you've got Reynolds' DV3K (except 2008 which used DT sourced hub), Assault, Attack, Solitude, or Strike rear wheels and you're looking to change your Campagnolo compatible freehub body for a Shimano/SRAM compatible freehub body, this is...
Reynolds MTN 27.5 AM - Black Label
For a manufacturer constantly pushing the boundaries of what's possible in bicycle wheel design, Reynolds has again outdone itself in the form of its new aptly titled MTN 27. 5 AM - Black Label wheels. They use its proven MTN hoops as a starting platform, but add in custom DT Swiss hubs and...
Reynolds MTN 27.5 AM Carbon Wheelset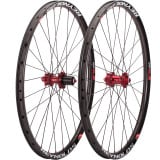 We all know that upgrading your wheels is among the quickest ways to improve the handling of your bike, and the team at Reynolds had that in mind when designing the AM Carbon 27. 5-inch wheelset. Benefitting from years at the forefront of developing carbon hoops, Reynolds has managed to offer up...
<< Prev | Back | 11 | 12 | 13 | 14 | 15 | 16 | 17 | 18 | 19 | 20 | More | Next >>