Wheels - Road Bike Shop
Shop
>
Components
>
Wheels, Tires, Tubes
>
Wheels
Chris King FunBolts
Chris King FunBolts are used primarily with their single-speed hubs. However, it's possible to use them with a standard ISO Disc Rear hub because those have an axle with removable QR adapters that are threaded into place. Why would you want to use FunBolts you might ask? They offer a bit more...
Crank Brothers Cobalt 3 Wheelset - 27.5in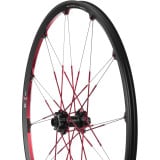 Retail Price:
$900.00
Our Price: $719.99
buy now
The Crank Brothers Cobalt 3 27. 5 inch Wheelset is designed to handle the toughest trail riding, and it's also incredibly lightweight which makes it ideal for XC racing. The Cobalt 3's unique extruded rim design makes it stronger than most offerings, while also reducing weight. The design also...
DT Swiss 240S Freehub Body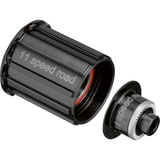 Change out your drivetrain and keep your favorite set of wheels with the DT Swiss 240S Freehub Body. Available in both Shimano/SRAM and Campagnolo-spline versions, swapping out your freehub to match your new component group is a breeze -- no need to buy a new set of wheels.
DT Swiss Aluminum Mountain Freehub Body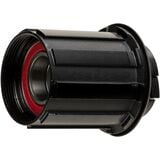 If you're running a DT Swiss 240, 350, or 440 rear hub, and you damage your 9/10-speed freehub body, or simply want to swap from a SRAM XD (1x11) drivetrain to a 2x or 3x 9/10-speed one, you'll want this, the DT Swiss Aluminum Mountain Freehub Body. Compatible with all non-XD Shimano and SRAM...
DT Swiss X 1600 Spline 29in Wheels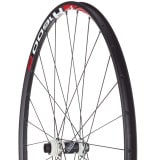 Retail Price:
$375.00
Our Price: $93.75
buy now
If you've ever sat and pondered which wheel will tolerate your riding style, don't fret, DT Swiss has simplified the process. With its new Spline Technology wheel line, DT Swiss has created designs to meet every intended riding application. And for those with a penchant for all-mountain riding,...
Easton EA70 XCT Wheel with X2 Hub - 29in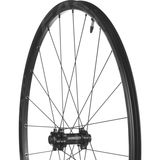 Retail Price:
$300.00
Our Price: $90.00
buy now
When an unexpectedly rocky run-in has left your front wheel a little bit worse for wear, get back on the trail and renew your XC dreams with the Easton EA70 XCT 29in Wheel with X2 Hub. This wheel delivers bombproof reliability, fast-rolling speed, and tubeless functionality all wrapped up with a...
Easton EC90 Aero 55 Carbon Road Wheel - Tubular
You've seen all the fast, lightweight race wheels, but more often than not, those desirable attributes come at the expense of out-and-out strength. That's why we're so impressed with the Easton EC90 Aero 55 Carbon Tubular Wheel. As part of Easton's race-ready EC90 lineup, they'll slice through...
Easton Haven 29in Wheels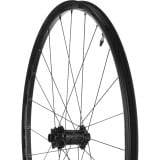 Retail Price:
$510.00
Our Price: $357.00
buy now
With 29in wheels spinning at full speed, we're enjoying the plentiful options that are now available. In fact, less than five years ago, 29in UST wheels and tires weren't an option. So, in order to enjoy the benefits of riding tubeless, riders were forced to deal with sketchy rim/tape/tire combos...
Easton Haven Carbon Wheel - 29in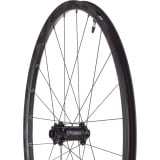 Retail Price:
$1275.00
Our Price: $382.50
buy now
We know what you're thinking, carbon wheels can't hold up to your level of riding. But, what if we told you that the Easton Haven Carbon Wheel was made from a composite similar to those found in combat body armor? We'll assume that an eyebrow has been raised. So, now that we've opened Pandora's...
Easton R4 Cassette Body
The Easton R4 Cassette Body allows you to use any Easton R4 or R4 SL-equipped rear wheel with Shimano and SRAM 11-speed road drivetrains. The Easton R4 Freehub Body runs on high quality 6902 steel bearings and has three spring-loaded pawls. The R4 Cassette Body is compatible with all R4 and R4 SL...
<< Prev | Back | 1 | 2 | 3 | 4 | 5 | 6 | 7 | 8 | 9 | 10 | More | Next >>